Social Media for Business Presentation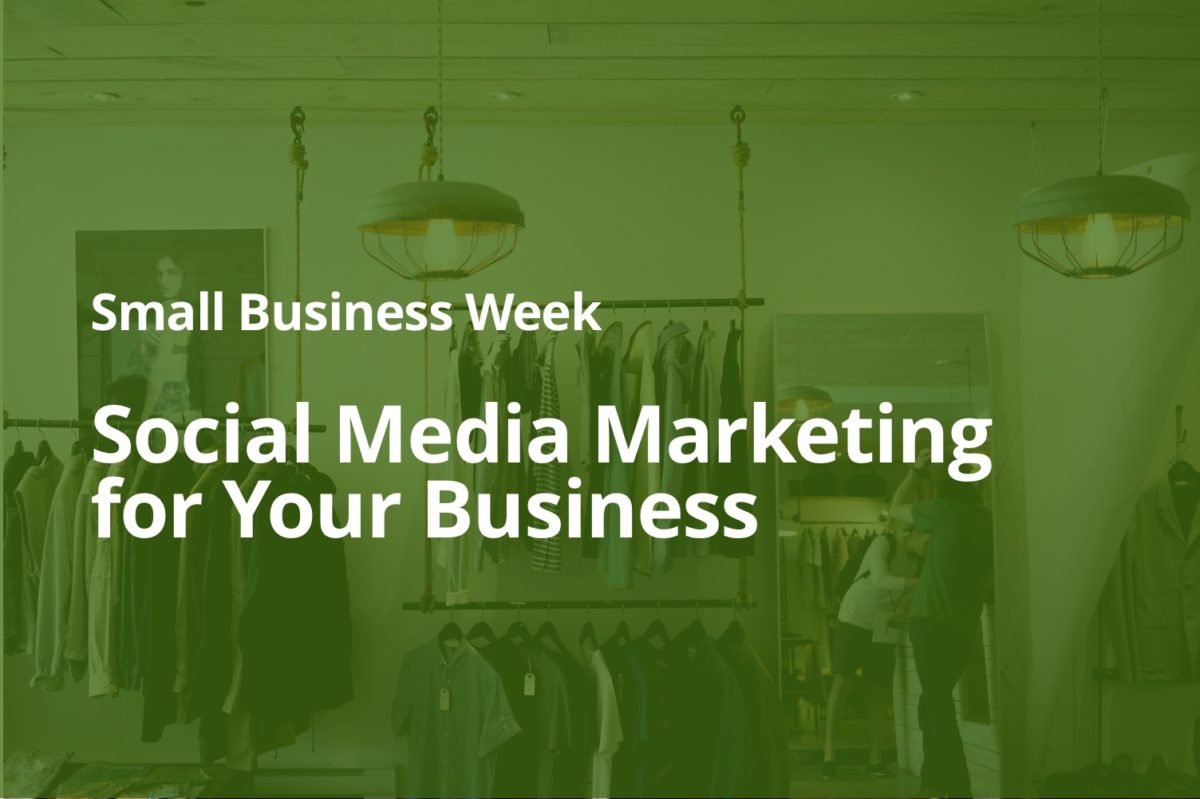 This past week I was honored to be invited to speak at the City of Asuza's inaugural Small Business Week event. I talked about the importance of using Social Media for a business and some good strategies to follow for doing so successfully. The event was hosted in conjunction with the SBDC, hosted by the University of La Verne.
My talk was close to two hours. Yeah, TWO HOURS! You might wonder is there really two hours of content someone can speak about with this stuff? It turns out the answer is YES!
The room was filled with established business owners, startups, and early-stage business owners. So everyone's needs were different of course. The overarching theme I tried to communicate was simple: You have to do the work.
You don't have to be great to start
but you have to start to be great.
— Zig Ziglar
Why is social media good for your business?
One of the things I noted in my talk, is that social media provided a low barrier to entry. Anyone can get started. There's also a low-cost to get going, too, with popular free services such as Facebook, Twitter, and Pinterest.
Not only is it easy to get started, but it's also easy to get your content out there. Publishing and posting content about you and your business is pretty damn easy.
Business owners, according to eMarketer.com, planned to increase their social media marketing budgets and efforts this year. At this point, as small business owners, we can't afford NOT to participate in some social media strategy.
So why isn't everybody crushing it at social media?
It's hard, and it takes time; it also takes a lot of planning and strategy. Even more importantly, it takes persistence and consistency. I would say it's this part that stops business owners in their tracks.
A lot of business owners spend much of their time just running their business's day-to-day activities that they have no time budgeted for "doing social media." I get that. A lof of the workshop attendees nodded in agreement.
However, I'd say better than 90% of the audience was doing something with social media. Some folks were sharing live-streamed videos of concerts they attended. Some folks even do "lunch n learns" to share their knowledge and product information (financial advisers).
How do you get started with doing social media for your business?
Damn good question. You can get started with a piece of paper and a pencil, folks. That is it. Really!
Think about what social networks matter and have synergy with your type of business. For instance, if you're a consultant (financial) or a professional services provider (attorney, accountant) then maybe LinkedIn is an excellent resource for you. LinkedIn is useful for connecting with other business owners, establishing thought leadership, and providing value by participating in lively group discussions where you can demonstrate your knowledge.
If you're going after a younger audience, perhaps Snap Chat or Instagram are the right networks to be a part of. Younger crowds tend to flock where the parents are not.
I do think FB should be a common network to use; everyone's on it!
The social network service provider, Buffer, provided great tips on choosing the right social platforms. I look toward some of the network usage data charts they provide. Whatever decision you make, make sure it's informed by good information.
The nuts and bolts of getting started aka creating a simple plan
Now it's time to get down to brass tacks…
List about twenty keywords that are relevant to your business (or ten if you're stuck).
What's your message?
What value do you wish to provide your audience? How can you help your audience connect to a better tomorrow? Think about that and produce content that helps people with that.
Set aside time each week to post to social media. You don't have to do it all the time, but pick a schedule you can live with and that you can be consistent with. Maybe every Tuesday morning you have "social media coffee." Sit down at your computer with coffee or some other beverage and share what you're up to on your Facebook Business page, or share something you created on Instagram. Stream a video of you talking about something that made you happy or even share a story of failure. Be human.
One of our client's, Urban Southern, does an excellent job of connecting the human-ness of what they do with their audience. One of their blog posts shares their experience of growing up Amish and then going to New York Fashion week to show off their product. They did a video, too, and put it on Youtube.
Whether you sell leather bags or fancy emergency lights, you have a story to share. Don't be shy. Share!
One of the attendees spoke about how she shares demos of how to use self-defense products that she sells. She was attacked at a recent political rally and shared that experience with her audience. I'm willing to bet there were a lot of people (especially women) who could resonate with not feeling safe.
Final thoughts
This stuff is hard, and it's overwhelming. This article doesn't provide the answers you're looking for, not all of them. This requires work and a lot of patience. But it is easy to get started. Have a realistic goal and stick with it. A simple plan is all you need to get growing. If you'd like to consult about your business's goals we should talk. Schedule a time to talk to me.
The social media slides I'm providing, cover these points and also include specific tools I use and recommend for my own business. Definitely, download them. It will help you with your planning going forward. Also, check out our social media planner resource.
Get Notified When We Publish New Content!
Join more than 2,500 people who get our marketing automation, business marketing, and WordPress news!