WordCamps Aren't Just for WordPress Users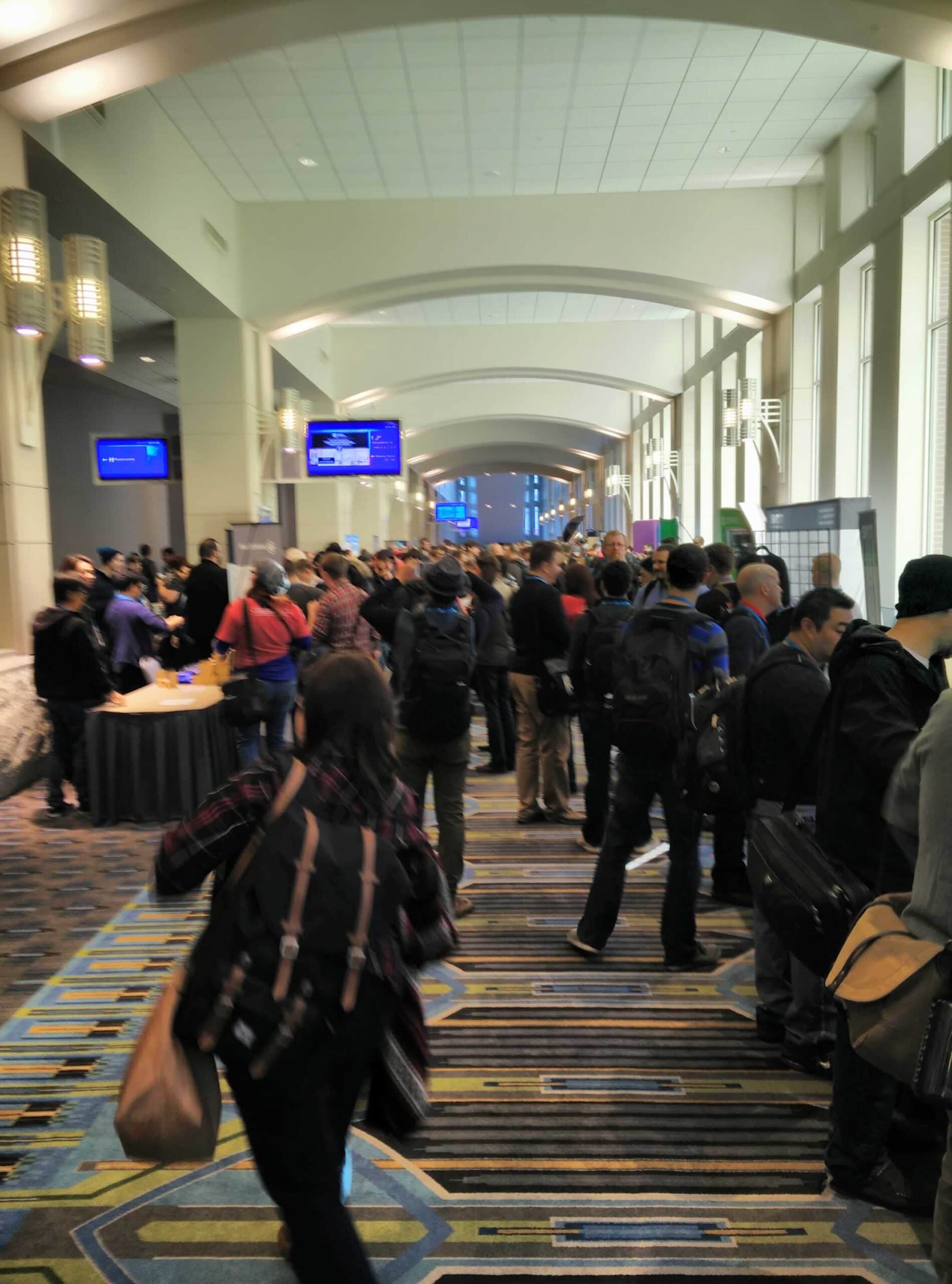 I've heard a lot of talk that WordCamps are growing stale and that's giving rise to alternative conferences. The 'stale' bit might be true, to an extent. What I observed, in co-organizing WordCamp Los Angeles, is that the folks who show up are more often first-timers to such an event and far outnumber the circuit regulars.
The first-timers come from many walks of life and experiences and they all have their reasons for coming. I talked to a colleague, Frank, at a recent meetup and he told me that even though the tone of that meetup was particularly tech-heavy and advanced he still appreciated being there. Even though Frank isn't going to be writing his own plugins, he saw value in the discussions that came out. For him, he got to see who had a firm understanding of some of the more detailed parts of WordPress and also gained insight into some approaches and plugins that might help him in his own business.
Frank runs his own Nursery (http://neighborhoodnursery.com/) and it's a simple site that allows him to put his business out there, on the web. While he was overwhelmed at first, he picked up more and more knowledge and has been able to work out a roadmap for his own growth, with his WordPress powered site at the core.
Now, I mention that brief story because Frank does plenty good on his own, even without a website. He came to the Meetups without much practical WP experience. Yet he came and has been a regular attendee ever since. He gains a lot of insight just through "osmosis," rather, just learning and listening and asking questions and answering those he knows. He also has keen business acumen and shares those tidbits with everyone he can…
I love seeing that. WordCamps may not be the most advanced or focused type of event, but I love how they bring people together to share their ideas and ask their questions.
What can you get out of a WordCamp?
If you have a product or service you want to launch and you're not sure how to go about it, being at a WordCamp will give you some insight just by talking to folks about what you're doing. And the thing is that you don't necessarily need to know anything about WordPress or even have a site running it. Sure, a lot of the content might be over your head, but you'll gain some excellent insights as to what folks are doing with WordPress. People sell all kinds of things online using the platform. From e-learning courses, e-books, music, software, clothing, memberships to social communities and much, much more.
A good friend of mine, Blossom Wright, came into the WordPress community much the same way. She has a project that she wants to get going. From her initial research and discussions she was told that WordPress, or similar, would be a great vehicle for her. Not knowing too much about the platform she attended WordCamp OC, which is where I met her. She talked to a number of folks about her project, picked their brains for suggestions on how best to proceed. As she kept attending meetups and Camps she got more involved with the community. She's now a project manager with Tyler Digital, run by my colleague and good friend, Nathan Tyler. As a production manager she's got inside experience on how WordPress projects run, what goes into them and what some of the problems are that she might encounter. That's brilliant, if you ask me.
Having that deep level of understanding is really the best way to know how a project might go. Every developer and team is different, understanding how folks work and what some of those pitfalls are is key to ensuring a successful project. It all comes down to managing expectations after all.
How do you get the most out of a WordCamp?
The community is one of the big selling points in WordPress. It's odd to say, but it's true. Here are a few things I'd recommend you try out!
Go out and attend a WordCamp for crying out loud. Multi day events cost about $45 tops. See if there's a WordCamp coming to your area here: WordCamp Central.
Talk to at least five people you don't know who use the WordPress. It's not hard. Say hi, ask them some questions and listen. Do that with five different folks and then another five and then another five… You get what I'm doing here, right? Being a part of the community and getting to know the people and what they do is one of the best things you can do for yourself. =)
Listen to a few relevant talks that you're interested in. I don't expect you to hit every single talk, but do go to some of the ones that are relevant to you, but mix in a few that aren't. Seeing people talk on a variety of topics can help you identify the folks you ought to speak with about your business.
Take some notes. A computer isn't necessary. In fact, I'd advise to leave the laptop at home; they can distract you from the event as a whole.
Find the meetups that feed-in to your WordCamp and attend those too. They're smaller scale than WordCamps, but if you're lucky to live in a thriving community, you can keep the information and community connections going throughout the year.
For Frank and Blossom, they're two folks who didn't come from WordPress developer/user roots. But they are using it to achieve their business goals. How they did that and are now using that knowledge is impressive to me. When folks ask how they can leverage WP into their business I often think of those two.
Get Notified When We Publish New Content!
Join more than 2,500 people who get our marketing automation, business marketing, and WordPress news!