Shopify Best Practices – Updated 2022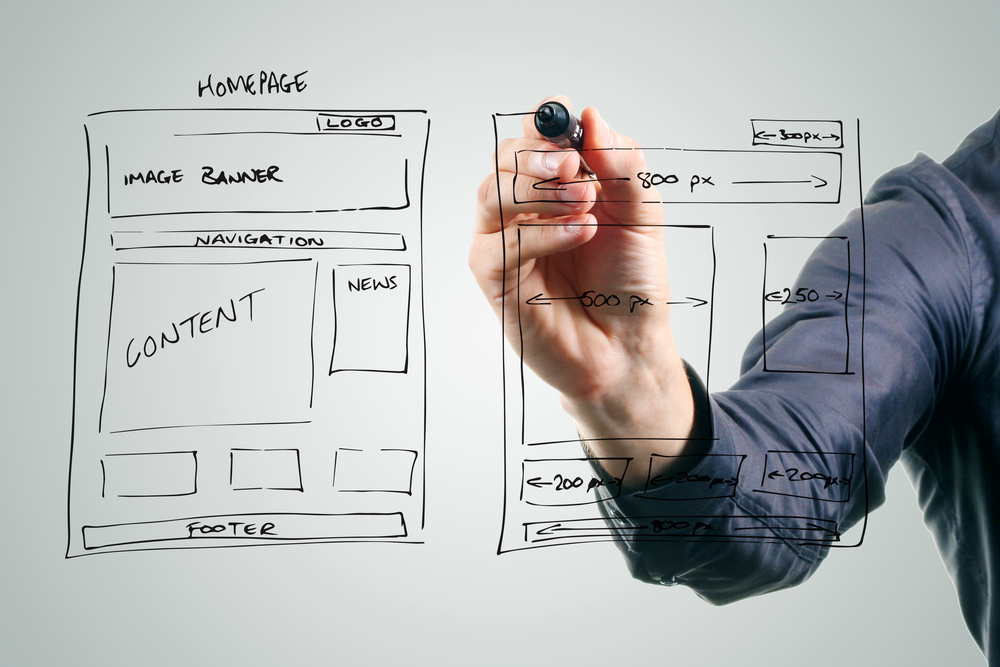 You have one goal for your eCommerce store: Get as many customers as you can to the checkout line. The most effective way to motivate consumers to input their credit card information for a purchase is by developing compelling product pages.
For Shopify operators, this means implementing the best practices in 2022 for developing product pages.
Best Practices for Shopify Pages in 2022
You spent considerable time and money coming up with an incredible inventory of high-quality products. Now, the time has come to create equally incredible pages that effectively sell your products on Shopify.
It Starts with Clear Calls to Action
You can offer the finest products and still have most of your inventory sitting on a warehouse shelf. Selling a product on an eCommerce store requires a couple of clear calls to action (CTA). For example, strategically placing an "Add to Cart" button on a product page should be the visual focal point of that page.
In other words, the "Add to Cart" button needs to be the first thing your customers see when they access a product page.
The "Add to Cart" button should present a minimalist design and prominently sit right under the product description. Other calls to action include "Act now," "Move to checkout," and "Take advantage of this sale today." Just make sure not to overdo CTAs because most consumers dislike hard-selling tactics.
Need Expert Shopify Help?
Are you looking to build a Shopify store? Make sure your store gets off on the right foot, and hire DigiSavvy to deliver your e-commerce store.
A Picture is Worth a Thousand Words
You might be a creative wordsmith who gets customers excited about your products because of attention-grabbing product descriptions. However, nothing moves products faster than professionally taken photographs. Since your customers are not walking into a brick-and-mortar store to see and touch your products, you have to convince them to take action based on visually appealing photographs.
Take a front, a side, and a rearview photograph of a product. More importantly, upload an image of someone using the product. Capturing a customer using a product in a video is an even more persuasive way to motivate your customers to take action. A short "How to…" video increases the trust you need to develop for finalizing a sale.
Write Descriptive Content for Your Product Descriptions
If you are unfamiliar with the word "Fluff" when describing product descriptions, the time has arrived to learn about it. Fluff refers to information your readers do not need to see. For example, describing the history of a product in the first paragraph of a product description is considered fluff.
You have about five seconds to capture a customer's attention, meaning the first sentence must present attention-grabbing information. Explaining a problem and how a product solves the problem is a great way to get off on the right foot with a potential customer. You also need to present essential product information describing how it works. Product specifications are also important to move a customer toward the checkout line.
Network Like a Pro
Whether you are a first-timer or a seasoned Shopify eCommerce store owner, you never have enough information to help you move more products at a faster rate. Network with a trusted friend or a colleague by asking for a review of one or more product pages. Constructive feedback can go a long way toward helping you maximize the best features of Shopify.
Check out the Marketing section in the Shopify admin to determine which campaigns best fit your brand image. You should also interact in online communities on Reddit and Facebook to learn more about the best Shopify store management techniques. Professional networking online is just as important as it is in person.
Less is More
Too much information, too many images, and confusing buttons in the wrong spots distract customer prospects from a product presented on a page. You should design product pages with a prominent CTA and attention-grabbing descriptions that last no more than 150 words.
Three photographs showing the standalone product from the front, the side, and rear, as well as a photograph showing a customer using the product, is all you need for images. Successful Shopify store operators work with the PageFly Advanced Page Builder to design product pages using a drag-and-drop tool. You can also work with templates that practice the principle of 'Less is more."
Make Your Brand's Voice Sing
How a vintage clothes retailer communicates with customers differs from how a luxury car dealership communicates with its customers. The descriptions written for the products sold on Shopify must reflect your branding message. Your customers should appreciate the consistency of sending out messages representing your brand. Trying to present a brand message that does not connect with customers is a recipe for eCommerce failure.
Include a Live Chat Feature
Customer service remains as important online as it does in a brick-and-mortar store. Installing a live chat feature ensures every customer receives real-time answers to questions. The questions can concern a product feature or how to move to the checkout page. Customers that receive prompt responses to questions are far less likely to abandon their online shopping carts. The PageFly Advanced Page Builder tool includes the installation of live chat.
Give Your Product Pages Social Credibility
Customer product reviews have more influence over consumer behavior than the advertising campaigns the brands sell the products. This means you should encourage customers to leave reviews of your products on Shopify and your Facebook page. Directing potential customers to your product review pages should give your products the social credibility required to boost sales. Of course, you get social credibility when you receive positive product reviews. We are big fans of Yotpo App for Shopify.
The Bottom Line
Before the COVID-19 pandemic hit, millennials fueled the explosion in eCommerce. The pandemic has made it even more important to develop compelling eCommerce product pages to attract more business. Shopify remains one of the top platforms for selling products across various industries.
Implement the best Shopify practices in 2022 to establish your brand as a major player in the world of eCommerce.
Download our FREE Shopify e-book!
Get Notified When We Publish New Content!
Join more than 2,500 people who get our marketing automation, business marketing, and WordPress news!