8 Marketing Channels You Should Focus on in 2021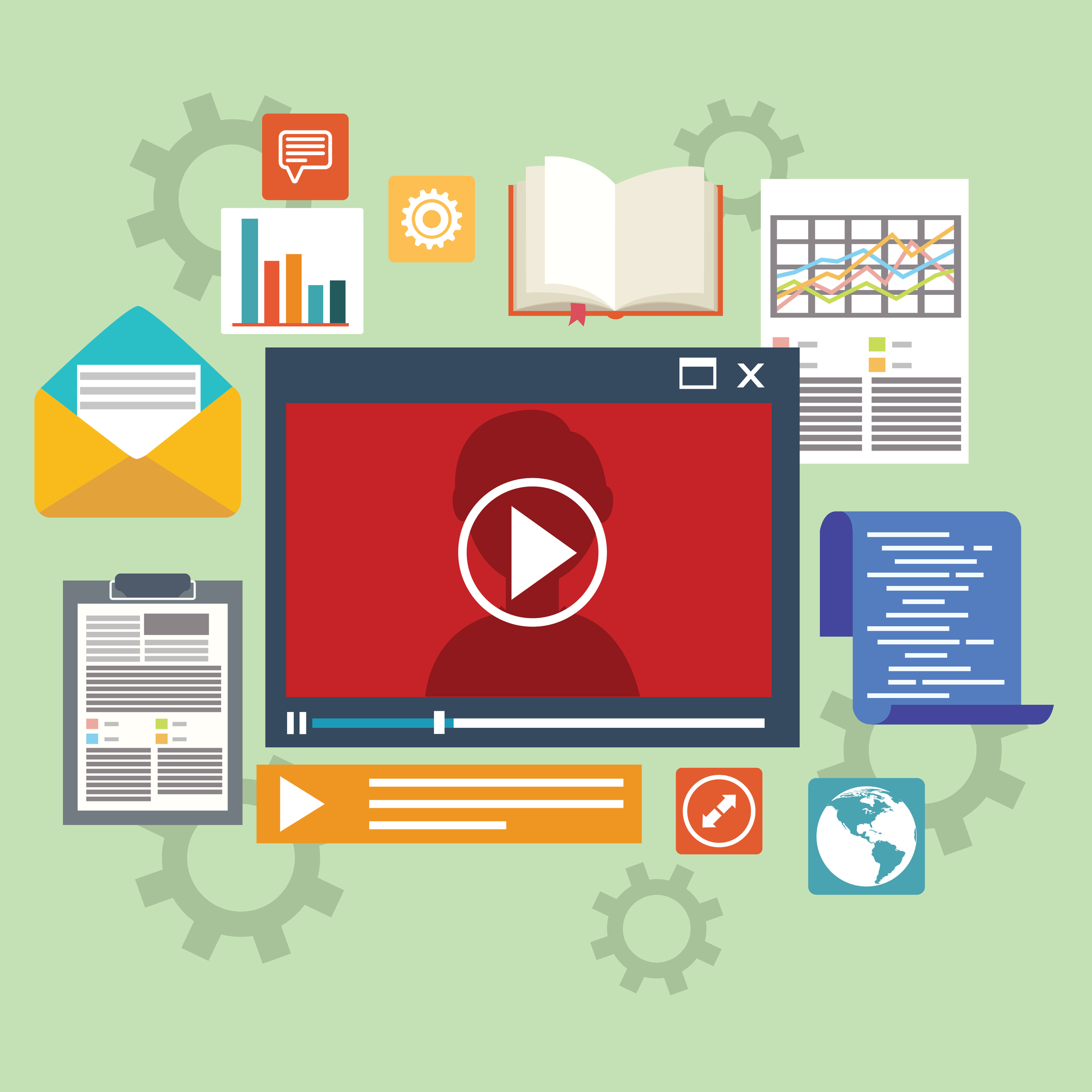 2020 will go down as one of the most challenging years for businesses across the United States and throughout the world. From curbside service to limited capacity requirements, businesses had to adapt rapidly to the economic conditions produced by the pandemic. With 2020 fading fast in our rearview mirrors, we can look forward to 2021 with a renewed sense of optimism.
Many of the experts that write about digital marketing have labeled 2021 as the year of digital transformation, especially for marketing practices used to attract more customers. Businesses expect to use more digital marketing solutions to streamline the sales, the customer service, and the lead generation processes.
Let's take a look at the eight digital marketing channels (solutions) you should focus on in 2021.
#1 Video
Since the first video uploaded on YouTube in 2005, the standards for videos have increased in quality. Fast forward 15 years and videos have become an integral part of a successful digital marketing strategy. Think about the ways videos can boost brand awareness and consumer engagement.
Instructional
Testimonials
Product reviews
Product demonstrations
Interviews
Announcements
You can also go live with videos on prominent social media sites like YouTube, Facebook, and Instagram. The most effective videos used for marketing purposes respond to viewer comments and questions, as well as include a call to action. Make sure to promote the value of what you have to offer first before giving a sales pitch.
#2 Emails
Although many forms of digital marketing have come and gone, email marketing still represents one of the most persuasive ways to raise brand awareness, without having to spend a fortune to get the word out about your business.
Building an email list allows you to share videos with subscribers that want to learn more about your business. If you have not started an email list, you can get one going by asking visitors to your website to sign up for a weekly or monthly newsletter.
You develop leads by presenting content that matches the interests of your subscribers at each step of the sales cycle.
#3 Content Marketing
You might have heard the expression "Content is king." Well, content is more important than ever for businesses that want to attract more customers. Although most businesses understand the need to build personal connections with their target audiences, they often lose sight of the fact that content represents the most effective channel to reach their target audiences. By referring to the data generated by Google Analytics, you can identify the pages that get the most traffic, as well as the pages that need a little content help to boost traffic.
Here are some excellent content ideas:
Product tutorials
Expert interviews
How-to Guides
Case studies
Customer testimonials
Product reviews
Once you upload helpful content on your website, you should repurpose the content for uploading to social media channels and for presenting it in your email newsletters.
#4 Brand Partnerships
The leaders in your business niche have established a broad audience because of brand authority. Take advantage of the leaders in your business niche by developing strategically impactful partnerships. Let's say you run an independent restaurant that specializes in Italian cuisine. You ask the general manager of the nearest Olive Garden to recommend meat, pasta, and produce purveyors.
In return, you suggest ways for the general manager to tap into the local labor market to attract servers and bartenders. Use your local knowledge to build partnerships with larger businesses that operate in your niche.
#5 Organic Search
Your customers find you by either getting a referral or discovering your business website. How do you get your business website noticed in search engines like Google? The answer is developing an organic search campaign that ranks your website on the first page of Google. Organic searches are all about implementing proven search engine optimization (SEO) strategies.
Starting with placing the right keywords naturally within your website content, and then you can move on to more complex SEO tips such as backlinking to authority sites and writing short, informative descriptions of each website page. Google also places a considerable amount of emphasis on writing content that helps readers solve problems.
#6 Paid Search
Why would you pay for searches when organic search strategies cost nothing except your time?  Paid search, which also goes by the name pay-per-click (PPC) advertising, generates leads by targeting your audience online. By using the right keywords, you can reach consumers that already have an interest in the products and services that your business offers.
You can accomplish the following by launching a paid search campaign:
Drive more traffic
Create more online visibility
Target interested consumers
Receive detailed analytic reports
#7 Podcasts/Webinars
Podcasts have emerged as much more than an entertainment platform. Savvy business operators have turned to the relatively new marketing channel to reach a wider audience. The great thing about podcasts is you can time each release to coincide with an important event going on at your business.
You can answer customer questions, interview notable authorities in your business niche, and demonstrate how some of your products work. By going live with video, you increase enthusiasm for your brand.
#8 Website Visitor Identification
As an account-driven lead generation tool that helps businesses identify website visitors, website visitor identification puts a new meaning into the term "target marketing." You match the IP addresses of the visitors to your website with a database of IP addresses that you build over time.
Installing website visitor identification software like Visitor Queue can help you achieve several important marketing tasks:
Collect visitor information
Create unique profiles to group visitors by preferences
 Install an automatic alert feature that ensures your sales team follows up on every website visit
Learn the frequency of visits and the amount of time spent during each visit
Leverage Google Analytics to improve your marketing campaign
Increase Your Customer Leads in 2021
One of your business goals heading into every new year should be to increase the number of customer leads. With 2020 handing many businesses a big lump of coal, increasing the number of customer leads in 2021 should not be an issue. However, you can establish a pattern of increased customer leads every year by using the eight marketing channels that can boost awareness of your business.
Get Notified When We Publish New Content!
Join more than 2,500 people who get our marketing automation, business marketing, and WordPress news!