Finding Your Audience — Way of the Tortoise

This article is part of the "Way of the Tortoise" series. You can check out our other posts in this series here. Check back regularly to read our other updates.
I told Jennifer: "Hey, great job on your guys' redesign. What were the goals you had for the refresh?" Without skipping a beat, Jennifer said that it was time for an update. More importantly, it was time to go through all of their content and get rid of the stuff that didn't "fit" anymore. "Didn't fit?" I asked. That's when she said some things and some stuff about her approach to content for her own business that "just clicked" for me. Maybe it will be for you, too.
When writing something for your business, you have an audience. Yep, you sure do. Maybe you don't realize it, maybe you do. It's something you should think about in the same way as that two-day-old pair of undies you're debating whether or not you should change. Yes, you should think about changing into a fresh pair and, yes, you should consider your audience.
Who is my audience?
If you don't immediately know, that's okay. Start with what you do know. Who are your customers? Who are the people that seek out your business? Are they business owners, too? What education level are they typically? What are some of their interests? Where do they spend their time after work? It's difficult to find the answer to these questions and even harder to know what questions to ask!
Knowing your audience takes time, patience, and a lot of observation. Your business and mine probably differ. I hope they differ because I hope you're in the audience that finds articles about content interesting. That's why I write them!
So how the f*ck does one determine who their audience is? I'm getting to it. Promise!
How do I find my audience?
There's no magic here, just hard work. Are you ready to do "hard work?" I guess you are, or you wouldn't be here. You may find that you have multiple audiences. That's not uncommon. I have multiple audiences. I'll get to that in a bit.
Survey says!
First off, talk to your customers and clients about why they come to you. Why do they keep coming back? Seriously. Ask about what they value re the service you provide. Is it pricing? Is it comfort? It's going to be a lot of things. Talk to as many customers, friends, and family as you can without making yourself bleed from the ears. Listen and take notes.
Trends and Industry News
What news exists within your industry? How can you find conversations relevant to your business and be part of those convos? Looking up news on Google is one way to start. There may be news outlets that discuss your business in detail. Seek those out, find the conversations to be a part of and engage. It's worth the work. A Google News search usually serves up troves of excellent information if you don't already have an idea for where to start.
Does Your Competition Have an Audience?
We're great at comparing ourselves to others, aren't we? You can use this flaw to your advantage (yes, comparing yourself to someone else is a flaw)! How does your competition get clients? What are they doing differently from you? Who walks through their doors; who calls them? How do they get their clients? This intelligence can benefit you greatly. Using a service to discover backlinking websites can help, too. Our Website Audit service provides for that also.
What does your reporting tell you?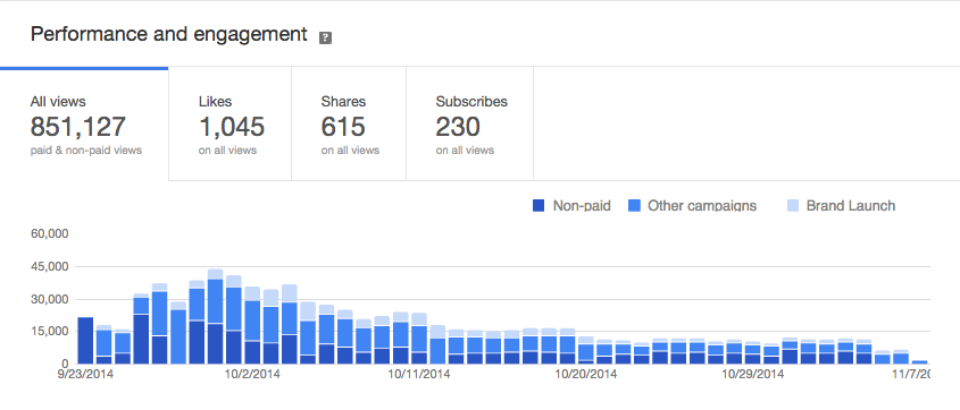 You're using Google Analytics or something similar, right? Yes, you should be. If not, drop everything and do that thing right away. I'll wait right here. One thing I do recommend is checking out your advertising audience demographics. You can learn more here.
Reporting: Where are your visitors coming from?
A simple report to look in Google Analytics: Main Dashboard > Acquisition > Overview.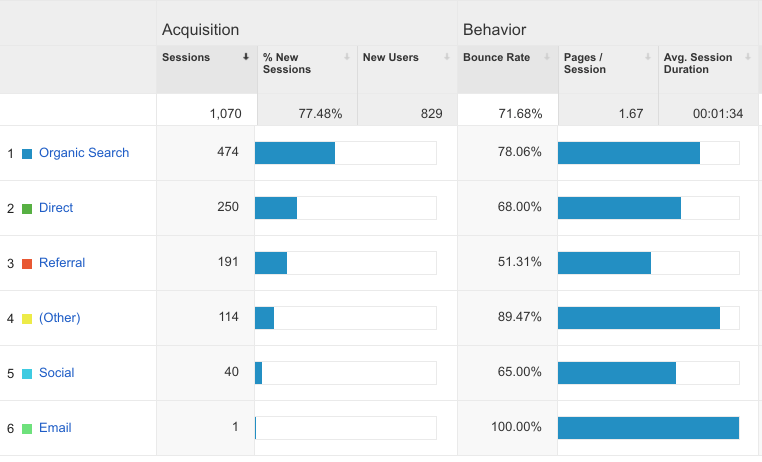 The above photo is what you'll see, and it breaks down your traffic for a given period (which you can change).
Organic Search – refers to traffic coming to your site through a good ol' search engine query.
Direct – Is traffic going to your site from those directly typing in your URL.
Referral – Traffic is coming to your website from another site that links to yours.
Social – Traffic coming from Social Media sites like Facebook or Twitter
Email – Should be obviously obvious. =)
This data alone isn't enough to form a winning strategy from but it will provide direction. Based on the graphic above Organic Search is a top traffic driver, I should keep producing content there as it's certainly helping. Perhaps I could boost my social traffic. Posting more messages on Social Media, engaging with other strong and engaged users on Social Media would help, too. When you make friends online and you have something worth sharing they tend to share it.
While this isn't an article on how to use Google Analytics, it's a powerful tool, and you can find out a surprising bit of information simply by digging deeper into the overviews. From the Overview page, you can expand 'Channels' and then click on "Organic Search" or any other channel. I chose to click "Referral."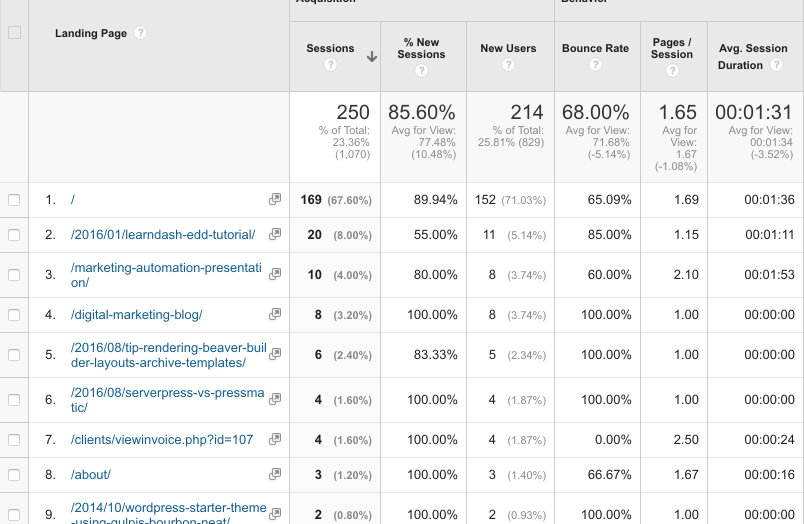 Looking at the referral pages, I can see what pages are popular, and I can also see how people interact with the content. What can you do with this information? A lot. Just a couple quick suggestions would be: Create more content about LearnDash would help a lot. Perhaps adding a different type of call to action on my homepage would direct people somewhere really important where I can get them to buy a thing.
Report Audience Demographics – If you have audience demographics enabled then it can provide you some fairly neat insights as to who those visitors are who come to your website.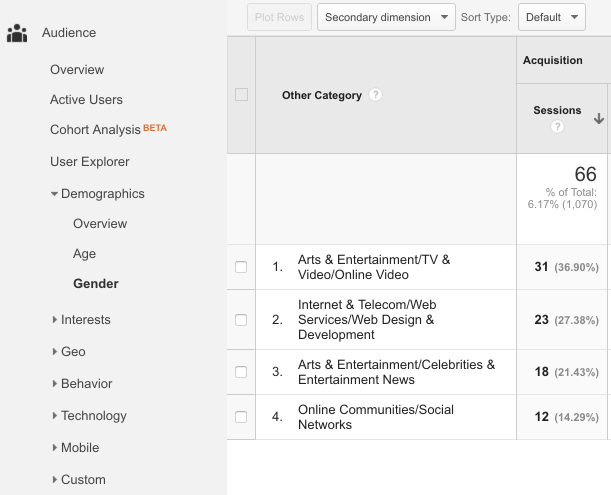 In the graphic above I get a sense that my number two demographic are people who likely do what I do. Which is good. I have a lot of content here for them. So it's safe to say other digital creatives and freelancers are hitting my site. It's interesting to see the breakdown, isn't it?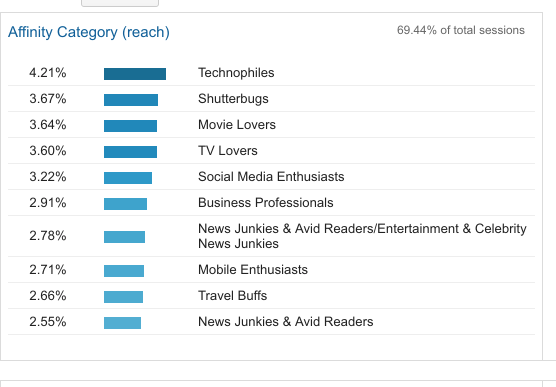 No surprises that tech lovers are a big part of my audience. Your mileage will vary, but armed with just a little more information you can begin to see how crafting content that caters to your audience would be a good thing.
Winding it down
Finding your audience is hard, especially if it's not something you're looking at already. It doesn't take any certifications as a Forensic Scientist would require but some detective work and a willingness to get a little dirty will go a long way.
Your takeaways
Install Google Analytics for your website. If you don't have it go, get it right away.
Review your reports to see where your traffic comes from; see what your most popular pages are; consider audience demographics if you have it enabled.
Interview your existing customers/clients and past ones, too. Ask them why they use your products or services. Why do they keep coming back? What affects their purchasing decisions?
Photo Cred: Redd Angelo
Get Notified When We Publish New Content!
Join more than 2,500 people who get our marketing automation, business marketing, and WordPress news!