Types of Website Building Platforms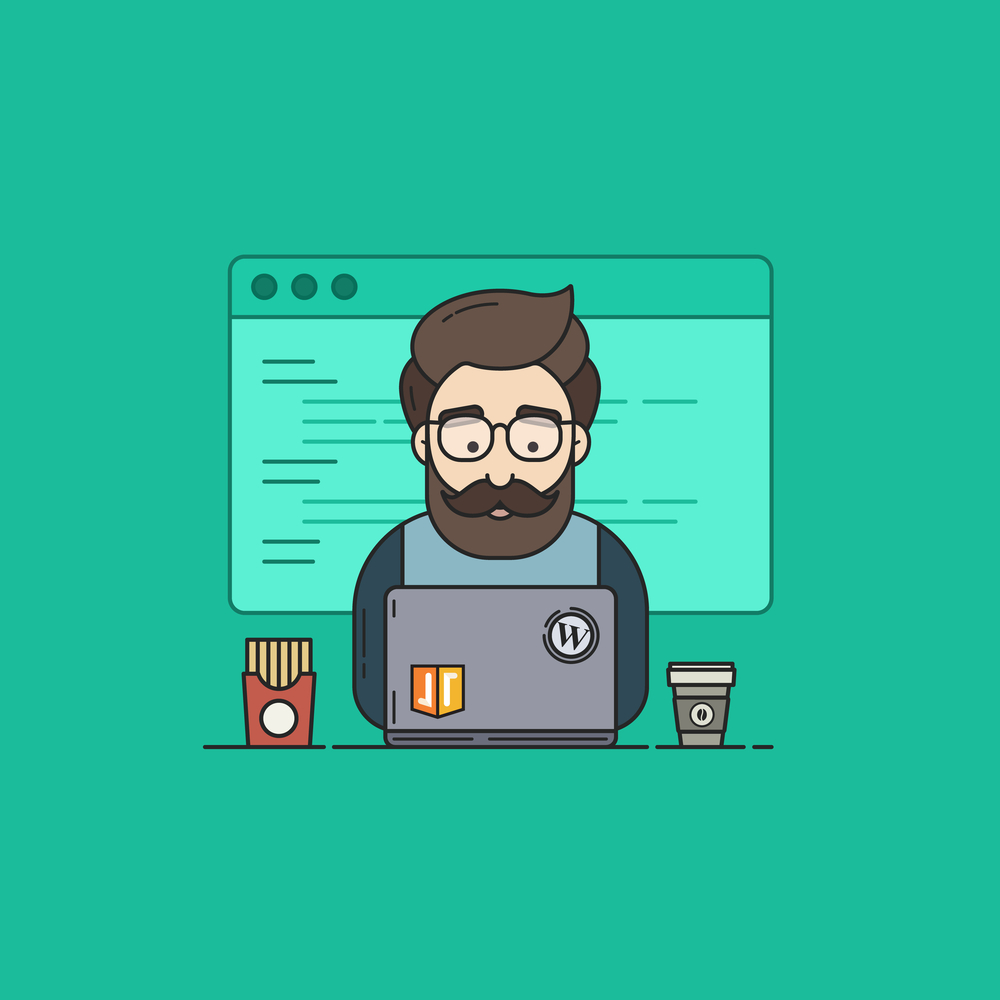 For any business, maintaining a strong online presence is a necessity. One way to do this is by building a business website. Luckily, there are numerous platforms you can use to build your website without hiring a web developer.
Website building platforms go hand in hand with content management systems. They make it possible to build a website without the knowledge of coding, and you're able to maintain control over your website.
For small businesses or individuals, website builders are the best option. Different platforms can create dynamic websites, such as Squarespace, Wix, Shopify, Weebly, and WordPress.
So how do you decide which platform is the best fit for you? This article will help you select the most appropriate website builder by highlighting the key features of each.
Shopify
Shopify is one of the best website-building platforms, especially if your business involves e-commerce. You're able to establish your online store without using any code. It comes with several website templates that you can customize using drag-and-drop
If your business requires an additional feature, there are over 5,500 apps in Shopify app store at your disposal. When you build your eCommerce website with Shopify, it's easy to manage it. Multiple tools to manage your online store by automating repetitive tasks such as inventory and catalog management.
The system allows content management for your blog, and the CRM is also intuitive.
Pricing and Payment Plans
Shopify has three monthly payment plans:
Basic Shopify – $29 per month
Shopify – $79 per month
Advanced Shopify – $299 per month
WordPress
WordPress is the most popular platform for designing and building powerful websites. It comes with 62 language options, making it available for use around the globe. It's easy to use and requires no knowledge of code.
The WordPress platform has different options when it comes to web hosting. You can select dedicated hosting, VPS, personal websites, or shared hosting. There are multiple design templates, making it easy to design your website by drag-and-drop.
WordPress has two available versions;
WordPress.com
WordPress.org
Since it's an open-source web builder, you'll have complete control over your site. You can build all types of websites such as landing pages, social networks, community forums, membership websites, and e-commerce storefronts.
If you need additional features for your business, WordPress offers about 58,000 plugins. For instance, you're able to integrate live chat, photo gallery, social media tools, shopping cart, and contact forms.
Additionally, WordPress has efficient SEO tools that help with ranking on popular search engines.
The best part? WordPress offers a free plan.  If you require web hosting or a domain name, the charges are approximately $7.99 every month or $14.99 every year.
Pricing and Payment Plans
WordPress is available in four plans billed annually:
Personal – $4 per month, suitable for a personal website
Premium – $8 per month, best fit for freelance businesses
Business – $25, perfect for small businesses
eCommerce – $45 per month, most suitable for online stores
Wix
Wix.com is a cloud-based software that facilitates website building. The platform hosting is off your hands, eliminating the need to purchase hosting elsewhere.
Wix is very user-friendly, allowing you to choose the features and layouts easily. You're able to build different types of websites, including blogs and online storefronts. It supports drag-and-drop techniques, so you don't need to use any code.
Wix comes with numerous design templates with more than 800 themes, each of which has an intuitive builder.
Wix also allows access to an artificially intelligent design feature known as WixADI. It helps you design your modern website. The Wix app store has more than 250 apps to provide any additional features or functionalities you need on your website.
Pricing and Payment plans
Wix offers a free plan, but it has some restrictions. You can't link to a domain, so you'll only have a URL. The website builder also has some limitations, and there'll be ads on your website.
The paid plans include:
Features: customized domain name, no ads on your site, 3GB of storage, and an SSL certificate
Unlimited – $18 per month
Features: 10GB of storage space, a $300 ad voucher, and analytical statistics
Features: Logo maker, social media images for your brand, 20GB of storage space, and an event calendar
Features: All features in other plans, 35GB of storage space and priority customer support.
The eCommerce plans include:
Business Basic – $23 per month
Features: 20GB of storage space, customized domain, secure online payment options, various subscriptions, and pricing plans, customer accounts, no product limitations, and reminders for abandoned carts.
Business Unlimited – $27 per month
Features: Different currency options, 35GB of storage space, access to customer reviews, advanced shipping, ability to sell on marketplaces and social channels.
Business VIP – $49 per month
Features: 50GB of storage space, unrestricted video hosting, and priority customer support.
Squarespace
Squarespace is well known for its ability to create professional websites with modern designs. It comes with about 70 templates that have high quality, style, and SEO optimization. They are fully customizable using drag-and-drop, and it's possible to use different templates on the same site.
Squarespace has many tools to help you customize your website's features, such as theme colors, grids, and page layouts. You have the option of selecting existing design elements or integrating third-party services.
For example, you can integrate software to process payments, social media platforms, and shipping services. You can also integrate most business tools and more than 30 additional services to help you manage your business.
Pricing and Payment Plans
Squarespace is available in three plans:
Features: Design templates, unlimited storage, bandwidth, website metrics, SEO tools, SSL security, and customer support.
Business: $18 per month
Commerce: $26 and $40 per month
Features: Ability to customize your website using Javascript and CSS, unlimited access to contributors, premium integrations, plus sales and subscription plans.
Weebly
Weebly is a website building software with a well-designed, drag-and-drop page builder. It comes with various design templates and functionality options. You're able to build and update your website on Weebly's live page editor without any coding knowledge.
Weebly host your platform, so you'll not need to host and manage your website on another platform. It's perfect for eCommerce, as you're able to create your online storefront with ease. Some in-built features available include sliders, contact forms, and photo galleries.
Weebly has an app store where you're can select additional website functionalities depending on your line of business.
To enhance security, each website gets a free TLS certificate, which is an upgrade from SSL. Weebly also has a DDoS mitigation service that protects the websites hosted on the platform. It's possible to add customized JavaScript or CSS/HTML code pieces to your website.
Pricing and Payment Plans
Weebly offers three subscription plans and a free plan.
Connect- $5 per month
Pro- $12 per month
Business- $25 per month
All plans are inclusive of SSL security for the whole website.
To launch your dream website, you need a building platform to help you get off the ground.  There are plenty of options when it comes to the best website-building platforms for small businesses. Ultimately what works for you depends on the tools and functionality you require, as well as your budget.
—
If you're not comfortable with creating your own site and need assistance, fill out our form to see how we can help 🙂
Get Notified When We Publish New Content!
Join more than 2,500 people who get our marketing automation, business marketing, and WordPress news!