Best Free Shopify Apps for Small Businesses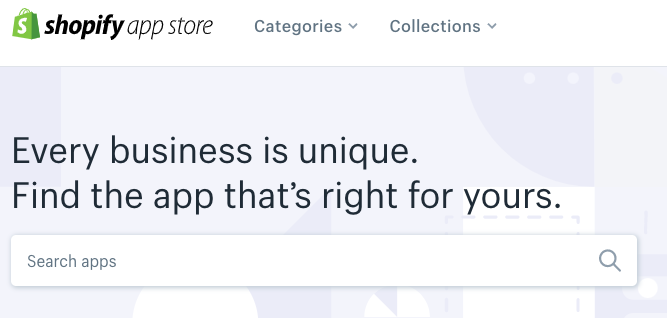 More than one million businesses use the Shopify eCommerce platform to sell products online. It doesn't take a detective to figure out why. Shopify makes it easy to start and run an online store, from automating sales to tracking the time it takes to move a product from a warehouse to a customer's front door. While other eCommerce platforms struggle to keep businesses, Shopify increases the number of businesses it collaborates with every year.
Shopify also offers its customers dozens of apps to boost the power of their eCommerce stores. Customers use Shopify apps because they are easy to customize and integrate into any type of Shopify eCommerce store.
Here are some other reasons to add a Shopify app to your eCommerce Store:
Great tool for accessing real-time data
Comprehensive list of analytics
Capable of using through a Smartphone
Wide variety of marketing options
Easy to integrate with social media sites
Deliver highly personalized solutions
Scalable for adding features
Complete the same tasks an eCommerce operator completes on the admin panel
Perhaps the biggest pro for using Shopify apps is many of them are free. Let's review the best free Shopify apps for small businesses.
Sumo is one of the most effective marketing and conversion tools used by Shopify eCommerce operators. An easy to use drag and drop email form editor produces forms that capture customer email addresses. The app collaborates with Shopify developers to create unique discount codes for each promotion. Use the shortcuts feature to reduce the number of abandoned carts, as well as increase the amount sold per customer. The free plan provides basic services. You can upgrade to a plan for just $39 a month that includes more advanced features.
Initially used as an email marketing platform for Shopify eCommerce stores, Omnisend has added several more features to the Omnisend app that include SMS, Facebook Messenger, and push notification. Use this app to establish marketing automation by working with a workflow that communicates with customers on all channels. The app automatically synchronizes with Google and Facebook ads to retarget customers. With a free plan available, you can upgrade to a plan that is billed annually from $13 to $80 per month.
Here's a helpful fact: More than 90 percent of Instagram's one billion users follow at least one business on Shopify. However, Instagram does not allow users to add links to each post. Instagram Shop by SNPT produces a feed on Instagram that immediately connects users to a Shopify account. You can add user-generated content for your Shopify store, as well as link several products to improve your customers' shopping experience. The app is free, with the opportunity to buy Pro Feature options.
If you run a subscription business using Shopify, you should work with the ReCharge app. This app seamlessly integrates with Shopify to transform one-time purchases into monthly subscriptions by using a customized order flow and a streamlined checkout process. Customers manage their subscriptions through a portal. The app is free until you reach $100,000 in processed revenue. Upgrading to the Pro plan strengthens upselling and cross-selling tools by automatically suggesting other products to customers.
Considered one of the most powerful Shopify apps, Google Shopping works with Google Merchant Center to promote your online store and products on Google assets such as search, YouTube, and Google ads. Synchronize your products with Google Merchant Center to establish a Google Product Feed. The Smart Shopping Campaign helps you create targeted Google ads to reach more customers. The free Shopify app allows you to pay for advertising.
SEO plays a huge role in determining where your Shopify store lands on a Google search result page. Use the Plug in SEO app offered by Shopify to implement the best SEO practices. Acting as a personal SEO assistant, the app closely monitors your online store to prevent issues from diminishing your SEO strategy. Templates make it easy to develop meta titles and descriptions, as well as repair 404 broken links and create 303 permanent redirects to the correct URLs. The free basic plan provides all the SEO tools you need to rank high in Google's search engine.
They say a picture is worth a thousand words, and for your Shopify store, visually appealing photographs are essential to moving your products. However, you should do more to boost the power of your images by using the free Shopify app called SEO Image Optimizer. As the second largest search engine, Google Images analyzes the SEO for every web page that contains at least one image. SEO Image Optimizer requires just a few minutes to set up before automatically optimizing the alt text for every product photograph presented in your online store.
Delivering friendly and knowledgeable customer service should be one of your top priorities when running a Shopify store. The HelpCenter app improves customer service by giving you the tools to develop a comprehensive FAQ page. Customers use the search bar feature to submit questions for the answers they cannot find on the FAQ page. The easy to navigate FAQ looks great on smaller electronic devices. Shopify does not charge for these services, but there is a $4 monthly plan that offers additional services.
Integrate Shopify Apps to Boost Sales for Your Online Store
Developing customer loyalty and increasing the number of customer prospects can be difficult to do when operating an online store. However, Shopify's popular eCommerce platform elevates businesses by providing helpful store development tools. Then, you have the option to integrate one or more apps to enhance the performance of your online store.
There are many more free Shopify apps than the ones listed here. Although you don't need to integrate every app, you should spend time devising a short list of apps that work well with your eCommerce business model. Shopify develops new free apps to keep its online store owners ahead of the competition.
Download our FREE Shopify e-book!
Get Notified When We Publish New Content!
Join more than 2,500 people who get our marketing automation, business marketing, and WordPress news!