How to Improve Your Email Open Rates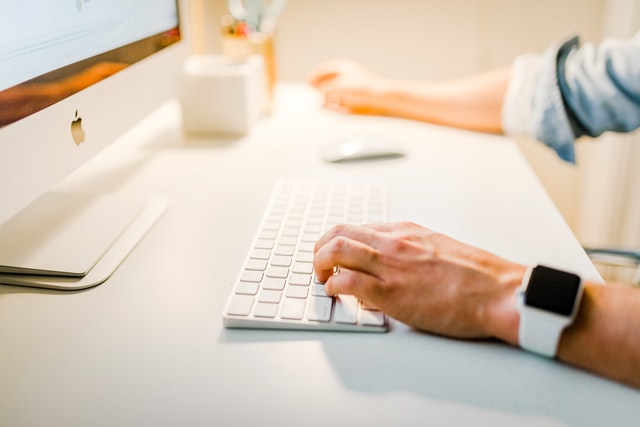 If you're using email marketing to connect with your customers and grow your business, you want to be sure you're reaching as many of your subscribers as possible with each message. You also want them to read the content in your emails, meaning you need to write subject lines that grab their attention and improve your click-through rates or CTRs. In this guide, we'll walk you through the best practices for writing subject lines and content so your email open rates are high and your subscribers will feel compelled to click through.
What an Average Open Rate Is
Mailchimp has found that the average email open rate, in general, is 21.33%. Open rates can show how effective your email strategy is. This number signifies the number of people that open the emails you send them. It's important to keep in mind that open rates vary greatly based on your industry, email list size, and email marketing strategy. However, this is an excellent benchmark to keep in mind as you work on your own marketing.
What a Good Open Rate Looks Like
An email marketing consultant or expert can help you determine an excellent open rate for your business. Generally, the average open rate is between 20-30%. However, several factors can influence your open rates, such as the subject line, timing, and content of your email. Keep reading for tips on improving your email available rates overall.
Benchmark Email Metrics for Different Industries
According to Mailchimp, the average email open rate across all industries is 21.33%. However, this number varies widely depending on the industry. For example, the open rate for travel and hospitality emails is much higher at 28.24%. On the other hand, if you're in the business-to-business space, your open rates will be lower, at an average of 18.75%. But no matter what industry you're in, there are always ways to improve your email open rates, as we'll dive into below.
How to Improve Your Open Rates
Improve Your Email Subject Lines
Start with your subject lines if you want to improve your email open rates. Write clear and concise headlines, and ensure they accurately reflect your email's content. ActiveCampaign provides a nifty free subject line generator tool that can help.
You can also try using personalization, urgency, or curiosity in your subject lines to increase opens. If you're unsure what will work best for your audience, consider working with an email marketing consultant or expert to brainstorm.
You can also A/B test different subject lines to hone what works best for your audience. For example, you can try an email with emojis and one without and compare open rates between the two.
Optimize Open Rates with Strategic Send Times
Sending your email at the right time can be the difference between users seeing and engaging with your content or letting it collect digital dust in their inbox. Some of the factors that will affect your results are how recently subscribers have interacted with your brand, how often they receive emails from you, and what time of day they're opening your email. Remember that consistency is key, so work hard to space out your emails so customers know what to expect and don't get frustrated with your messages which can lead to them unsubscribing.
Many Email Service Providers (ESPs), like ActiveCampaign, provide an option to choose the best time of day, leveraging machine learning to help determine when the best send times are. Make
Keep Your Message Relevant and Compelling
One of the top reasons people don't open email blasts is that the subject line and preheader text don't accurately reflect the email's content.
To improve your open rates, ensure your email's subject line and preview text are relevant and compelling. Make sure they convey what the email is about so that recipients want to read it and so they learn to trust your brand and don't hesitate to open your future emails.
Test, Test, Test!
If you want to improve your email open rates, the best thing you can do is A/B test your subject lines. Try out different variations and see which ones get the most opens. You can also experiment with varying times and days of the week to send your emails. Ongoing testing will help you find your "golden" techniques over time and will pay off.
Keep Your Contact List Updated
And lastly, make sure your list is clean and up-to-date so you're not sending it to inactive subscribers. If you need help with your email marketing, reach out to an email marketing expert and let them help you work toward a good email open rate. They can give you the best tips for boosting your available rates and increasing engagement. They'll also be able to look at your current strategy and offer ways to improve it.
Get Notified When We Publish New Content!
Join more than 2,500 people who get our marketing automation, business marketing, and WordPress news!