8 Types of Marketing Automations You Need for Your E-Commerce Store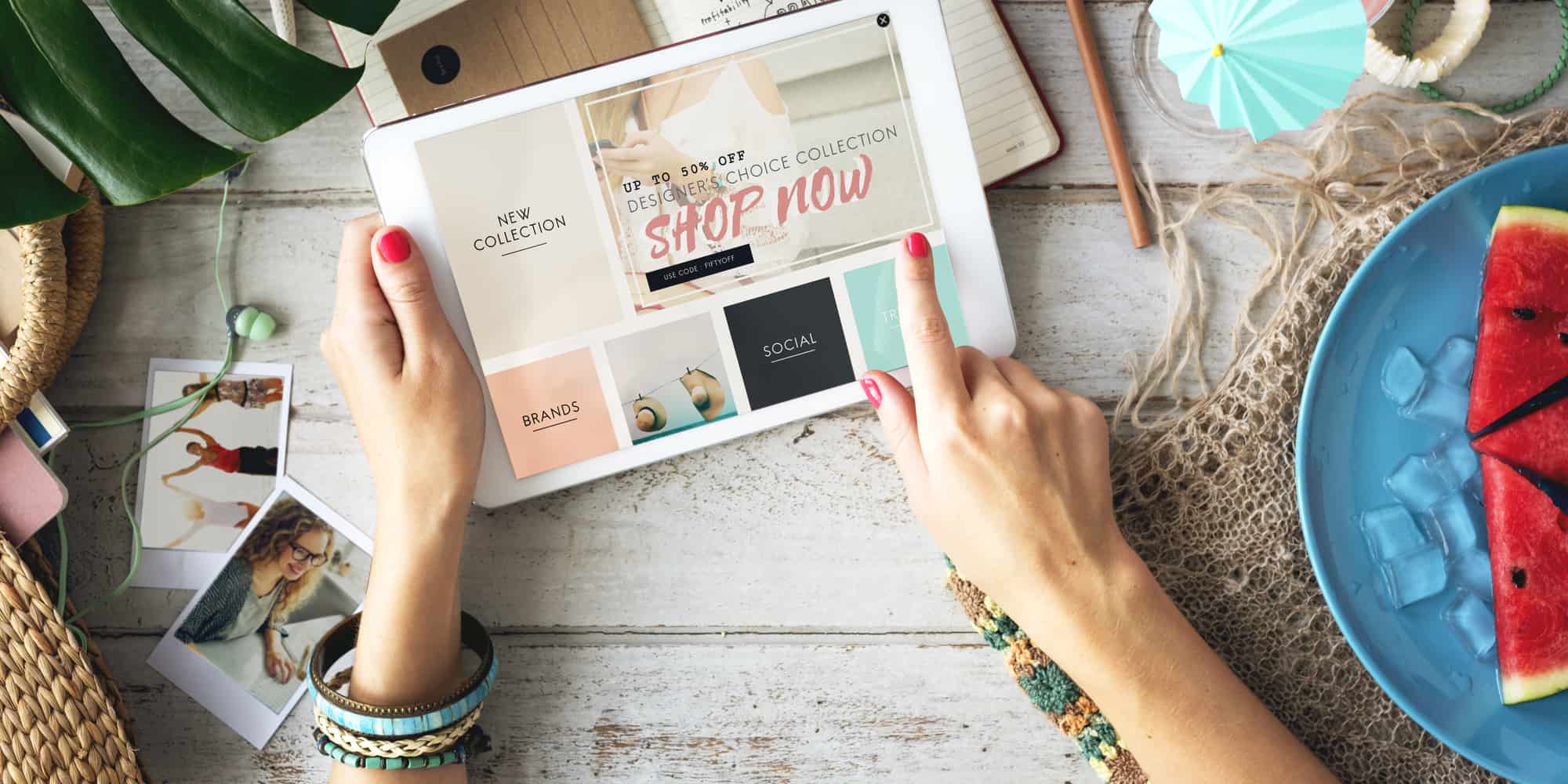 Marketing automation can help your e-commerce business reach new heights by increasing your number of sales, getting more and better leads, and improving your product's conversion rate—automatically.
Finding the right marketing automation software to suit your needs is challenging, especially when so many options are available. That's why we've put together this list of eight marketing automations you need for your e-commerce business so you can thrive with this proven marketing strategy!
All About Marketing Automation
Marketing automations are software or technologies that help you to carry out various marketing tasks such as updating newsletters, sending emails, and targeting customers automatically.
Marketing Automation helps you get your time back by taking care of small, inane tasks; Automation further reclaims your time by automating lead and sales nurturing tasks; it can also be a good replacement for spending money on ads through automated follow-ups. In short, Marketing Automation saves you your most precious resources: time and money.
For example, if you want your customer to make a purchase on a specific day but don't have enough budget, marketing automations will email them about your sale when it starts. Once they buy something from your store, you can trigger another automation that will remind them about product reviews that have helped other buyers make informed decisions before buying.
You can read more about marketing automations here.
The Advantages of Marketing Automations
As noted above, Marketing Automation will save you time and resources and help your business grow over time.
According to research by Findstack, 63% of companies that use marketing automation reported outperforming their competition. In addition, 80% of those using marketing automations saw a significant increase in their leads. Automation isn't just about increasing revenue; it's also about cutting costs, creating efficiencies, and, most importantly, creating delight for your customers.
With fewer staff hours needed to keep up with all the marketing work hands-on, marketing automation can help you save resources and free up your team to work on other strategies that can't replace automation, aka tasks that don't scale.
8 Types of Marketing Automations You Need for Your E-Commerce Business
1) Lead Magnets
Lead Magnets are often used as a marketing tool for generating leads and increasing revenue, though there are several ways to use them.
The real value in lead magnets is how they encourage your visitors to engage with your site, which makes them an invaluable tool for various types of businesses.
If you're looking to improve sales or increase your reach and exposure, you'll want to consider adding some form of a lead magnet.
A few examples of lead magnets in the wild
A popup asking for a newsletter signup.
Incentivizing an email signup with a coupon offering a discount on a customer's next purchase.
Offering a free resource, like our Getting Started With Shopify guide.
You can place these on every page or where it makes sense.
Here's why – when someone completes one of these forms, you're giving them more incentive (in terms of personalization and additional benefits) to come back and visit your site again—which means a higher chance for conversions down the road and more traffic to your site!
A stranger providing your email address is a HUGE trust signal!
2) Shopping Cart Abandonment Emails
The moment you've been waiting, a customer places an item in their cart and leaves your website. Maybe they got distracted or had to log off, but one thing's for sure – they don't want to purchase right now.
Cart abandonment emails are a great way to win back your customers and have them complete their purchases. What's even better is that these emails do a lot more than just get people to buy—they'll also send people who didn't abandon their carts on a buying spree and spur return purchases from past customers who left without making a purchase (aka marketing automation return on investment).
But how do you craft effective cart abandonment emails? Be sure to craft your emails to be helpful and visually appealing. Being too pushy can scare away your potential customers. Give gentle nudges and added value, like special, time-sensitive promotional codes for discounts or suggestions on other products they might enjoy.
3) Welcome Series Emails
Welcome series emails are marketing automation you set up to be sent to your new customers.
These emails welcome them and provide details about your company and how they can get the most out of your products and services. It's a simple and effective way to onboard new customers and is a great tool for retention while boosting the customer experience.
Some examples include giving a quick rundown of how to get started, outlining your commitment to great customer service, providing information about ongoing promotions and deals, and how your customers can take care of their new purchase or how to get support when they need it.
These emails not only help drive immediate sales by providing useful information but also send a message that your company is serious about building lasting relationships with its customers.
This helps future sales as well since people are likely to remember a business that genuinely cares for their well-being and has helped them in tangible ways throughout their lifetime as a customer rather than focusing on just one-time purchases.
4) Progress/Reward Notifications
As e-commerce becomes more and more mainstream, it's important to keep your customers up-to-date on what's happening with their orders.
While progress notifications can reassure you that your product is on its way, reward notifications can help build anticipation for what they're getting and have them returning for future purchases. Reward notifications are also a great way to thank your customers and reward them for their business while they browse or shop in your store. Think of it as another great reason online shopping is better than in-store shopping!
Customer loyalty is always important in running a successful business, but with marketing automations like these, you'll be reaping those rewards sooner rather than later.
5) Cross Sell/Upsell Recommendations
Cross-sell and upsell recommendations are a great way to push additional products to customers currently shopping. It can also help increase average order value by promoting products that complement those in your customer's cart or serve as a direct alternative to what they have selected. Cross-sell and upsell recommendations can be automated using if/then rules, which will appear on each product page or on your shopping cart page based on purchase history, recommendations from your marketing team, and more. If you choose a cross-sell/upsell recommendation tool, we suggest selecting one that provides an intuitive interface for selecting items for recommendation and makes it easy to remove low-performing suggestions.
6) Post Purchase Follow-Ups
You can do a lot after a customer's purchase. One such action is creating automated follow-ups for your customers. Post-purchase follow-ups are great for everyone involved because you can increase your sales and retain your customers, while customers can find more added value from your business.
Whether or not you have something to sell or simply want customers to have a seamless experience from signup to checkout, post-purchase follow-ups are a great way to set up automation for your company to bring value and make sure that their customers are getting what they need from them. Additionally, post-purchase follow-ups can be used to ask for reviews and testimonials automatically from your customers.
7) Customer Surveys & Feedback Emails
Customer surveys are great for understanding your customer's pain points and seeing what can be improved within your e-commerce business. It also shows that you care about their experience and are striving to improve it.
Ask customers what they think about certain products, their level of satisfaction, and even whether or not they'll recommend your business to others. Email feedback requests are a quick way to get honest feedback from previous customers; these emails should include a link where respondents can directly comment on why they did or didn't enjoy their experience with your e-commerce business.
This is also a good way to get more public reviews, improving your online reputation over time.
8) Personalized Promotions
Personalized promotions are great for e-commerce businesses because they allow you to promote items that users want based on their past purchase history.
If a customer is purchasing similar products, why not direct them towards similar products? On top of getting your customers to buy more, personalized promotions also help reduce cart abandonment. Adding messaging to abandoned carts can encourage users to return and complete their purchases; as you do, include additional discount codes or inform them of relevant sales in your store.
Bonus Automation Idea: Engagement Tracking
Keeping tabs on your customers and knowing when the last time they visited your shop or took any action is super helpful, and that knowledge can be leveraged in a variety of ways.
The sequence is complex, and not every automation platform can do this. ActiveCampaign can, of course.
Part 1 is a sequence that tags your customers/contacts when they take an action on your website. It works like so:
When a customer takes a new action i.e. site visit, purchase, opened email, add a tag like engaged or recent engagement. Remove any tags that indicate disengagement.
Wait 7 days (the number is completely arbitrary here), and remove recent engagement tag.
Wait 14 or 21 days, remove engaged tag, add disengaged tag.
Wait 30+ days, remove disengaged tag, add inactive tag.
This tag sequence immediately provides visibility into who is and is not engaged. What's more, you can fire off other automations to re-engage customers, remove stale contacts who never open an email, etc.
This is a powerful sequence!
Part 2 to this sequence is simpler and works like so:
When a contact takes action, end the part 1 automation for that contact.
Then take that contact/customer, and re-add them to the part 1 automation.
End the part 2 automation.
This automation ensures that your contacts/customers are actively managed and tagged based on their engagement (or disengagement).
If you found this article helpful and are interested in hiring some marketing automation experts, fill out our contact form!
Get Notified When We Publish New Content!
Join more than 2,500 people who get our marketing automation, business marketing, and WordPress news!