Best Email Marketing Platforms of 2021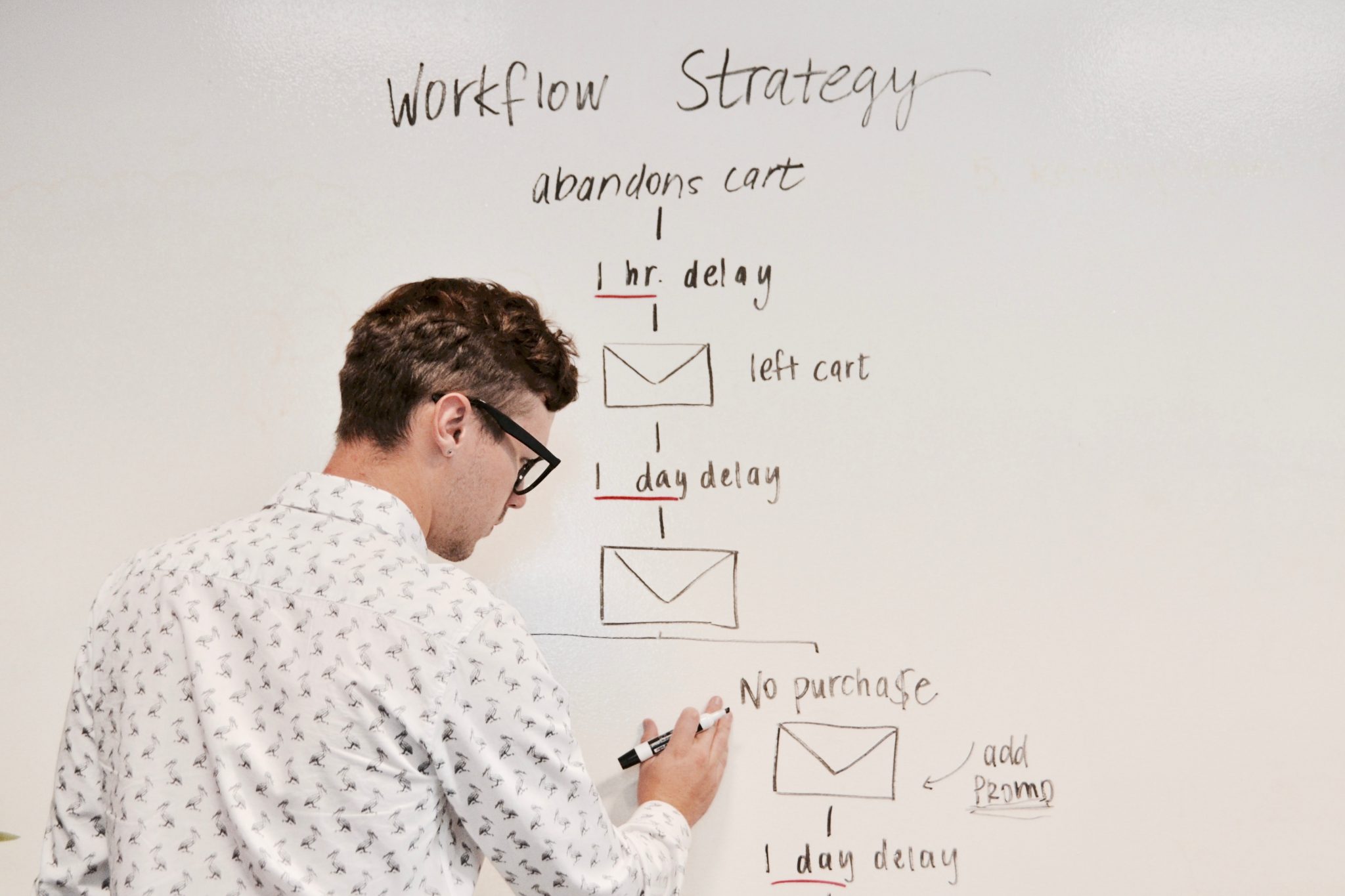 Email marketing is still the lifeblood of any digital marketing strategy, and for good reason. By building a mailing list, you can easily keep your customers updated with business changes, let them know of any promotions they might be interested in, and make sure your most loyal customers are the first to know about new products.
Given that email marketing is 40% more likely to convert than social media marketing, investing in a powerful email marketing platform is one of the best things you can do for your business.
But what, exactly, do you need to look for in an email marketing platform? Let's take a look.
What Features Should I Look For?
With more email marketing platforms on the market than ever before, figuring out which one's the best for you can be tricky. The best email marketing platforms offer a huge range of different features, but it's important to understand what those features are and whether you even need them in your business. So, here are the most common features to look for.
Segmentation
This feature allows you to create categories within your mailing list depending on user behavior, allowing you to market separate campaigns to different customer types. So, you can send different emails depending on customer demographics, location, or even what they've expressed interest in. Some platforms even offer AI features that can do this without you needing to manually adjust your mailing list.
Automation
Automated emails save a ton of time, so this is a necessary feature if you want to take your email marketing to the next level.
Easy Design Interface
The best email marketing platforms offer drag-and-drop email designers that make it easy to build stunning email campaigns. Others also offer email templates that help keep your emails consistent. You'll want to look out for designers that offer dynamic content, too, such as personalized content based on which segment the email is being sent out to or what data you have about your customer.
Testing
A/B and split testing are awesome features for email marketing because it helps you make your email campaigns more effective. The best email marketing platforms offer features that help you design different email variations, test them, and build reports on the results. Some may offer extra features like subject line optimization and email design tutorials.
Reporting
Finally, every good email marketing platform will offer an easy report generation tool, as well as automated reporting on your email campaigns and a dashboard that makes it easy to see how well your email campaigns are performing.
Best Email Marketing Platforms of 2021
ActiveCampaign
ActiveCampaign is a great email marketing platform with some awesome automation tools, but in our opinion, it's best suited to those of you who already have experience with email marketing.
It's got a great drag-and-drop email builder that makes it really easy to create eye-catching email campaigns, as well as a huge range of personalization options you can use to customize content for each one of your newsletter subscribers. You also get over 125 email templates to help you get started, as well as features that help you clean up your subscriber list and reduce spam complaints.
What we love most about ActiveCampaign, though, is how many automation features you get. It's super easy to set up segmented campaigns, conditional emails, create email autoresponders, and more.
Constant Contact
Constant Contact is one of the oldest email marketing platforms available, but it's still one of the best. If you're new to email marketing, then Constant Contact is a great place to start.
The features offered by Constant Contact are, admittedly, more basic than if you were to pay for a more advanced email marketing tool. But, for beginners, this software suite has more than enough features to help you get to grips with building email marketing campaigns that deliver. With an easy drag-and-drop editor, automation features, and even event invitation management tools, you'll have plenty to sink your teeth into here.
Mailchimp
Mailchimp is an email marketing platform that's almost become synonymous with email marketing because it offers a massive suite of features. While it might not be the best for complete email marketing newbies, if you're willing to spend some time learning how to use all the features, Mailchimp offers plenty of tutorials and learning resources.
Mailchimp offers a simple drag-and-drop email editor, cross-device email testing, and drip campaign builders. Plus, they even have a landing page builder, so you can create a full marketing campaign through one platform.
Hubspot
Hubspot is a widely popular marketing tool, and its email marketing platform benefits from being linked with the rest of Hubspot's software suite.
The real star of Hubspot's email marketing offering is its CRM software. With this, you can easily automate emails to be sent to customers based on how they interact with your business, what purchases they've made, or even whether they've followed any links in your emails.
You can even build custom landing pages and set up live chat bots to work hand-in-hand with your email campaigns, making them even more effective, as well as custom auto-responders for abandoned cart notifications, product interest emails, and more.
Omnisend
If you're looking for the best email marketing platforms that offer a ton of automation, you've found it in Omnisend.
Omnisend is awesome for eCommerce platforms because they don't just offer a suite of email tools – you can also use SMS marketing, too. They offer a super easy drag-and-drop editor with plenty of templates to help you get started, as well as an automation library to make it super easy to customize your email workflow. Omnisend will also help you set up email segmentation, and they offer form builders and pop-ups to support your lead generation emails.
Best Email Marketing Platforms: In Summary
With so many great email marketing platforms on the market, it's easy to be spoiled for choice. It's worth remembering, though, that the email marketing platforms that work for some businesses may not work for yours, so you might have to try out a few different options to find one that you get on with. While this might sound time-consuming, it's worth the investment to find an email marketing platform that takes your marketing to the next level.
Get Notified When We Publish New Content!
Join more than 2,500 people who get our marketing automation, business marketing, and WordPress news!