How to Get the Most Out of Your Content on Social Media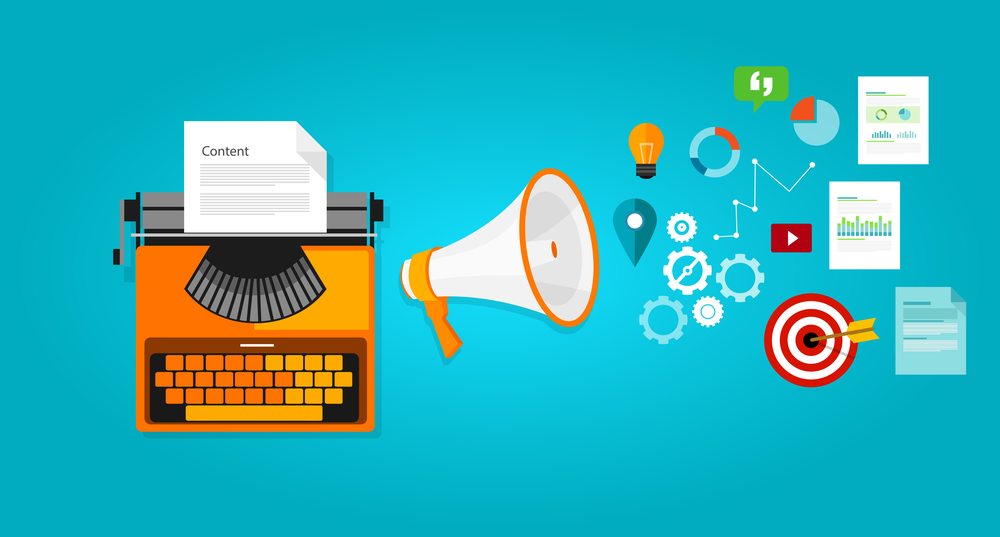 Got content?
It's a question that is asked of small business owners concerning their websites, but it should be the most important question asked about social media marketing campaigns.
Most of the businesses we work with look at social media as channels that involve getting more likes and retweets. All of that is cool for social media interactions on a personal level, but for small businesses, social media needs to be platforms that present helpful and engaging content that motivates consumers to learn more about their brands.
Let's see how to get the most out of your content on social media by explaining why content matters before presenting eight bright ideas for social media content.
Why Social Media Content Matters
Although the focus for many small businesses is often creating useful and informative website content, targeting consumers with content on social media sites has become a priority to rank high in Google's search engine. Look at the search results for some of the online search you conduct, and you will see how important it is to get your brand noticed on social media sites by presenting content that helps solve problems.
Here's why.
Build Trust
Useful and informative content helps small businesses build trust. When consumers view your business as an authority in its operating niche, they will be more likely to take that great leap of faith by interacting with you. Let's assume you run an electronics store. By uploading content that teaches readers how to get the most out of the latest Smartphone version, you establish credibility for your brand. Eventually, enough credibility is converted into a long-lasting trust.
Connect Personally
Olive Garden has a slogan that resonates with its incredibly large base of customers: "When you're here, you're family." It is a slogan that makes interacting with the brand in a personal way. Olive Garden is elevating business relationships and placing them on a more personal level. Social media content that provides value to readers is another way of building personal relationships with potential customers. Think about the emotional connection you can develop with customers by uploading posts that showcase some of the members of your team.
Higher Conversion Rates
Social media content can be the final step in the customer conversion process. Let's say you upload a "How to increase the curb value of your home" post on your website.  At the end of your post, you can add a "Learn more by visiting our Facebook page" link that takes readers to a page the presents a video describing the steps mentioned in your website post.
The Facebook page is the final link in the sales funnel chain for converting potential customers into lifelong patrons of your business.
8 Bright Ideas for Social Media Content
You can find dozens of online resources that explain how to leverage social media content. Most of the advice in general in nature.
Let's give you eight specific ideas that should boost the quality of your social media content.
Post New Content on Instagram Stories
Crafting an Instagram story to encourage them to visit your website allows them to remain on the Instagram page for more mesmerizing tales about your business. Followers enjoy reading Instagram stories because of the 24 hours the stories stay visible on the social media site.
Call it capturing the thrill of the moment.
Share Customer Content on Twitter
Although known more as an "In the moment" type of social media site, Twitter offers small businesses the ideal platform to retweet content published by customers. Of course, visitors to your Twitter page don't read an entire blog post. They simply click a link to access the content.
Make Facebook Your Primary Source for Content
Facebook pages have slowly crept up the search rankings on Google. Type in a few keywords about a topic, and you should see at least one Facebook page in the search engine results. Facebook should be your primary source of helpful and engaging content for your customers and the potential customers that want to learn more about your business.
Share Information about Your Business on LinkedIn
LinkedIn is the most effective platform at getting the word out about your business to like-minded professionals. From vendors that want to sell to your business to competitors that want to collaborate on a community project, you can reach the right target audience by sharing information about your business on LinkedIn.
Showcase Your Team on LinkedIn
Specifically, highlight the accomplishments of your team by uploading pithy and entertaining posts. This is the perfect platform for that because LinkedIn specializes in making connections for professionals.
Turn into a Pollster on Instagram
Once again, we turn to Instagram Stories to attract more customers for your business. This time, you present polls that engage Instagram users. Asking simple questions that concern consumer habits and patterns are a great way for your content to add value for users of the social media site.
Present Videos on YouTube
Google considers videos to represent powerful sources of content. You should as well. You do not have to write like a champ to create helpful content. Uploading "How to…" videos on YouTube does that for your business.
Speaking of Visuals
Most people like to see visuals accompany the written word. With that in mind, boost the power of your Facebook and Instagram content by adding attractive graphics. You can use a visual company like Canva to synchronize your graphics across every social media platform.
Variety Matters
They say variety is the spice of life and for social media content, the saying especially rings true. Your target audience will tire of seeing the same types of videos on YouTube or the same format for customer testimonials that you retweet on Twitter. Develop a content calendar for social media that resembles the content calendars that you use for your business website. Not only does this ensure you remain on schedule with your content, but it also prevents your content from getting the "Ho-hum" treatment from your readers.
Get Notified When We Publish New Content!
Join more than 2,500 people who get our marketing automation, business marketing, and WordPress news!