How to Make a Successful Lead Magnet to Grow Your Business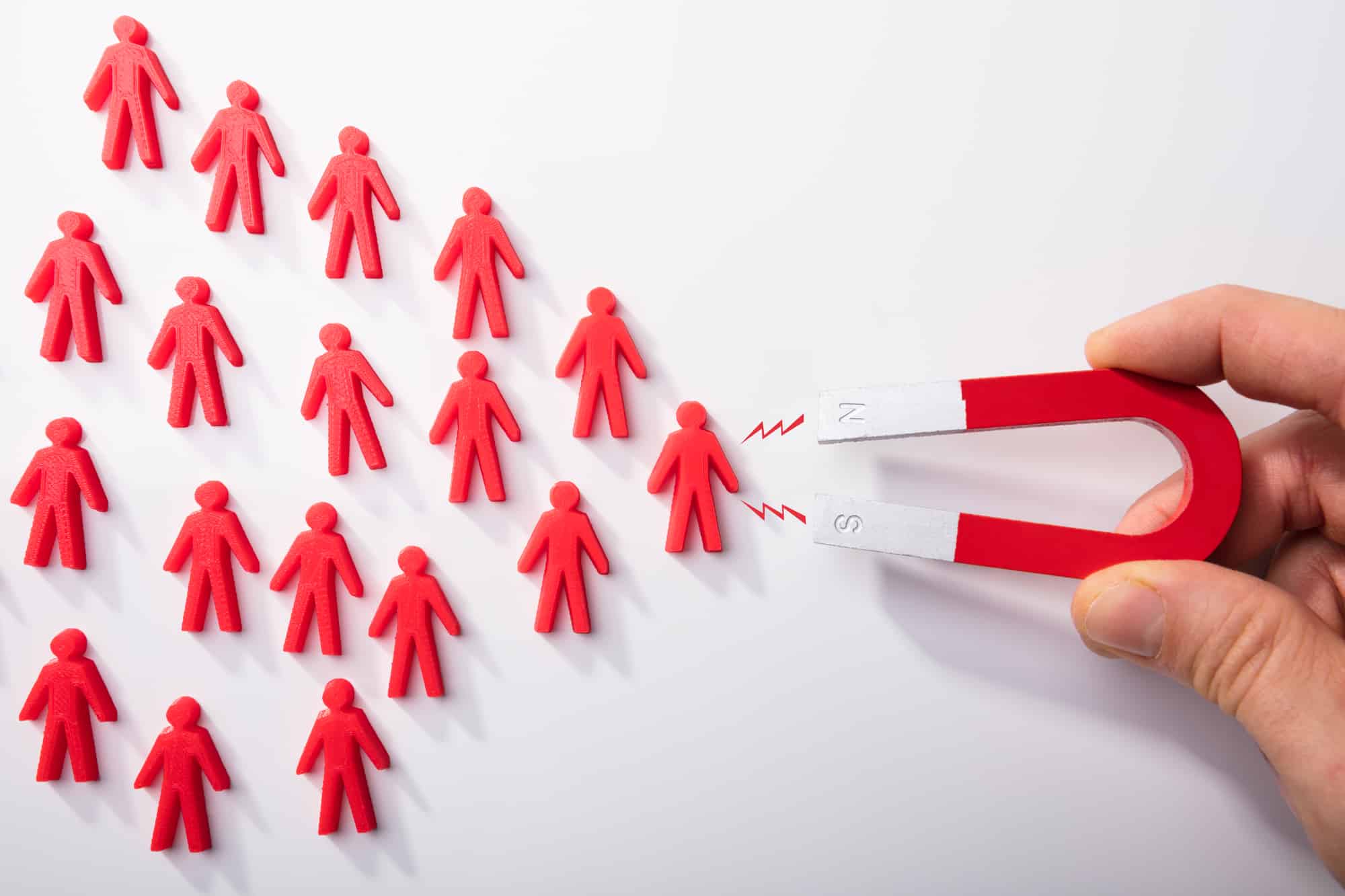 Everyone likes the idea of growing their business, but how can it be done effectively? One of the simplest yet most powerful ways to increase your customer base and improve your bottom line is by developing and implementing effective lead magnets that can be used as an incentive to attract new customers to your business.
You've probably heard the term lead magnet in passing or keep reading about the buzz online, but do you understand what it is and how to put it into practice? In this blog post, you'll learn how to make a successful lead magnet, the benefits of doing so, and why lead magnets are so important in the first place. Get ready to feel like a marketing genius!
What is a Lead Magnet?
A lead magnet is a piece of content, sometimes in an ebook, whitepaper, or landing page format, that's valuable enough to incentivize someone to give you their contact information. These are normally free offers that you can download right off your website or have emailed to the person providing their information.
Think of a lead magnet as a one-way ticket into your sales funnel. The goal is simply to get visitors on your site and convert them into leads—and, eventually, paying customers—in a seamless way. However you do it (offering them access via email signup or something more involved like filling out a form), make sure you're using one and using it well. Then think about creating multiple lead magnets for different audiences and use cases so that all of your marketing efforts generate some sort of return on investment.
What to Know Before Creating Your Lead Magnet
Don't try to be too clever or create an over-the-top lead magnet that promises to make your business a million dollars in less than a week, as you are setting yourself up for failure and a whole lot of disappointment.
Also, before deciding on a lead magnet, make sure your target audience is receptive to what you have to offer. If your target audience is comprised of small business owners who aren't interested in growing their businesses (and increasing revenue), then your lead magnet won't help you grow your business as much as it will confuse them.
Know your target market before creating a lead magnet, and keep it simple! In addition, focus on relevant issues that small business owners can benefit from right away rather than focusing on large-scale issues.
Consider What Your Audience is Looking For
To know what to offer as your lead magnet content, you need to know what your audience is looking for. Look at your business, and think: If a customer came to me right now with a problem I can solve, what would I tell them? What solutions do they need?
Think about how much time people spend searching online for answers to these questions every day. How could you help them? By creating a lead magnet that offers tips on your area of expertise (such as having a 10-page guide to using social media marketing), you're giving people something they want in exchange for their email address—which you can then use to pitch products and services to them in future and help them even more. Think of lead magnets as a give-and-take kind of method for marketing. When your lead magnets are in place and working effectively, you'll add value for potential customers and your business will grow at the same time. That's a win-win!
How Lead Magnets Satisfy Customers
One way to maximize your lead magnet's value is to give customers something that solves their immediate needs. This might mean giving away an e-book, checklist, or cheat sheet to help them get started with your product or service. It might also mean providing them with an in-depth tutorial on how to use your new website design, and even walking them through it step by step. Not only will these help satisfy customers who are just starting out—but they could also provide handy resources for existing customers when they need a refresher on what you offer, or even when they want to check up on something new you've rolled out. When you have a high-quality contact list full of customers who have found added value in your product, you'll have a great opportunity to market to them in the future and eventually convert.
Tips To Create An Effective Lead Magnet
There are many different ways to create effective lead magnets for your business. You can create informational blogs or articles, for example, that will help you build authority in your niche. Or you can create an eBook that gives people something they're interested in. Or even offer free gifts like infographics and white papers. Don't forget to use email auto-responders to help build a list of people who want more information from you—and eventually become paying customers. It's no surprise that offering a lead magnet is one of the most powerful strategies for growing your business and creating a stable customer base. However, it's easy to get confused about how exactly to go about it. If you're looking into how to make one but don't know where to start, we have several tips that should get you started on producing effective emails right away.
First up: keep them relevant! Research shows that it's not just about offering customers information they need; it's also about sending them offers based on their actual wants and needs. So if you want to avoid wasting money on mass emails nobody reads, focus on getting those details right first! Second: be sure you're using top-notch copywriting techniques when writing content for your lead magnet. Gather everyone involved in your business for a lead magnet brainstorming session and come up with content ideas that match up with the talents of your team.
Why Lead Magnets Matter
Lead magnets are an easy and effective way to get leads. In fact, lead magnets have been proven to increase conversions considerably over time. In addition, when someone opts in for your lead magnet, they're putting their trust in you—which is something that simply can't be overlooked. If someone hands over their information to you and says send me what you have it means they know who you are (and like what you do), so from that point on it's much easier for them to trust your advice, recommendations and content. A lead magnet is all about starting conversations with potential customers—and if done right, those conversations will grow into lifelong relationships.
Inspiring & Helpful Lead Magnet Examples
For instance, have a look at our E-Commerce Webinar Landing Page (link). It's a free offer to view a video we packaged for a webinar we did. Simple and to the point!
Examples of effective lead magnets include ebooks, whitepapers, checklists, cheat sheets, and infographics. Any useful content you can produce to add value to sometime's life or business is a huge plus! Check out one of our lead magnets here. Create something unique that solves an audience's pain point (or teaches them something new) and you're well on your way to building trust and authority with them, which is invaluable for attracting sales over time. What leads will convert best for you? Everyone's lead magnet list is going to be slightly different—but you can easily get inspiration from others in your niche. Take them one step further than they're offering or add extra value to make it truly irresistible.
Get Notified When We Publish New Content!
Join more than 2,500 people who get our marketing automation, business marketing, and WordPress news!