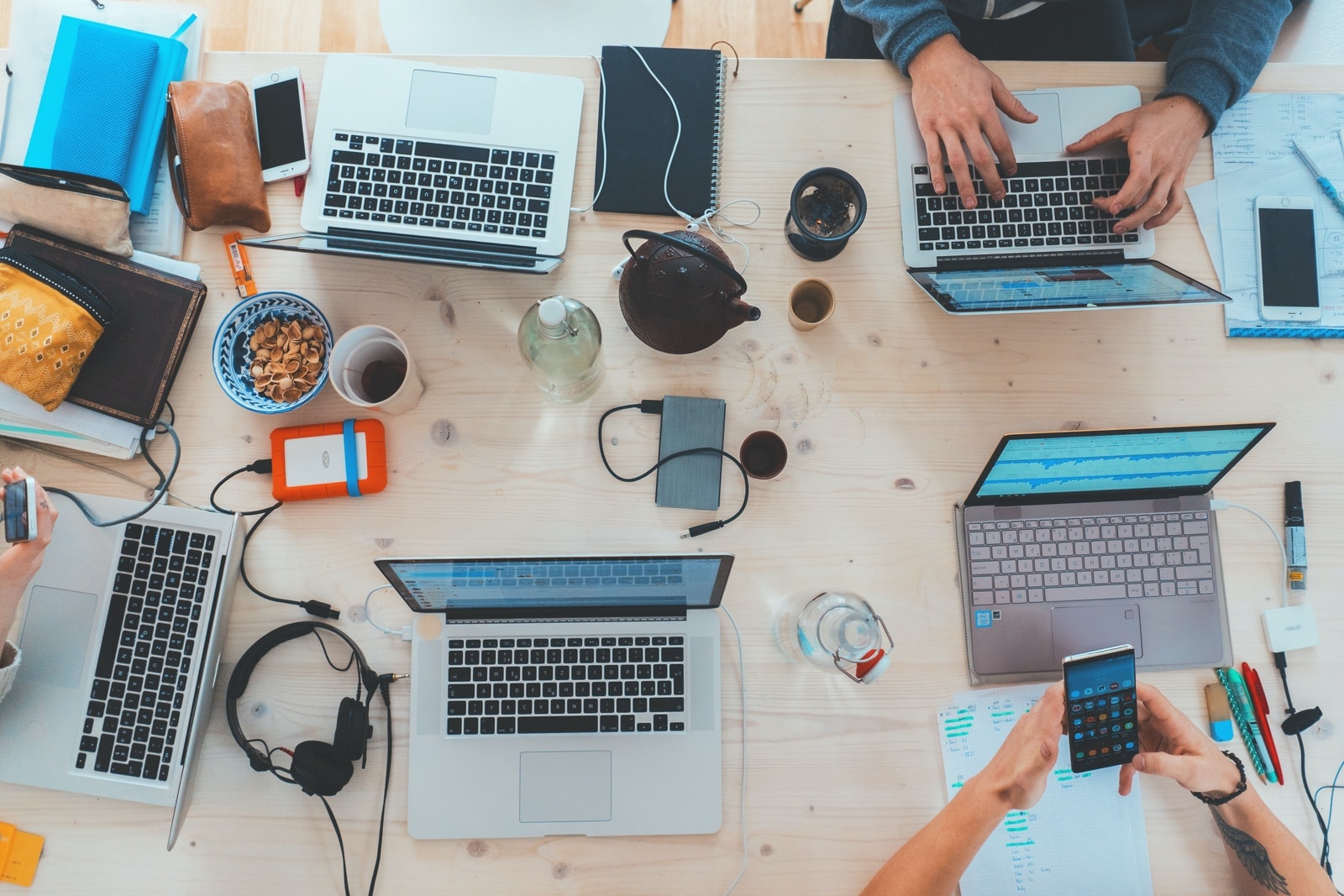 Maybe you're a fan of social media or maybe you're not. There is no shortage of tools that help you post to your business's various social media accounts. So how do you know which tool is the right one for you? If you have this question, you're in the right place. We'll tell you about our favorite option.
Your Secret Weapon for Posting to Social. It's Not CoSchedule. It's Nelio Content!
Before y'all ask, no, this isn't a sponsored post or anything I earn profits from (look ma! No affiliate links!). I just happen to like the product so I'm writing about it!
The tool? It's Nelio Content, of course. Nelio Content is a content calendar and social media scheduling tool for WordPress (yes, it's only WordPress, if you have something else you're out of luck) that automates your social media content. The calendar is nifty for scheduling blog and social media content.
Over the years, DigiSavvy has used Hootsuite, Sprout Social, Co-Schedule. They're all fine tools, costing whatever they cost now. I have no complaints and I wouldn't steer you away from any of those platforms. However, over the last two years, there's a platform we've been big fans of for our own marketing purposes. This tool is part editorial calendar and part social media scheduling tool. It does a few things quite well and the limited scope is just what we like!
Currently, Nelio Content supports auto-posting to Facebook profiles and pages, LinkedIn personal and company profiles, Twitter, Google My Business, and Instagram (via a Buffer account).
What's compelling about the plugin is that it doesn't just auto-post. No. It allows you to create different social media posting templates that allow you to pre-schedule messages. When using a template, you can easily determine how many hours/days/weeks/months a post will be scheduled out, just add the message.
How We Use Nelio Content
We have a pair of templates currently setup. We have a publication template and then a reshare template.
A publication template is what gets sent out right after a blog post is published. For that template, we publish to LinkedIn (business account), Facebook (business), and Twitter (business). It's pretty straightforward.
Next, we have a reshare template, which are simply reshares of older content—in the reshare template, I'll choose my personal accounts for Twitter/FB/ and then we set it a couple of weeks after the original content and initial social shares have been posted.
As a content calendar
I've tried a variety of solutions for managing a content calendar over the years, Google Spreadsheets, Google Calendar, Notion, etc. Nelio Content's calendar isn't packed with features but it works for what we need it to do—show us when social posts and blog posts are being posted. That's it.
It's super easy to create social posts that are one-offs or set your social publication/reshare templates.
The tool is similar to the one provided by other tools like Yoast or PublishPress. I'll be honest, I think PublishPress as a content calendar is much, much better. If Nelio Content wants to make the content calendar a vital part of its offering that teams rely on then they need to add more features to it to compete with similar tools.
Post with the power of 100s of interns
Melodramatic much? Yep! I might be overstating the productivity boost the plugin provides but it's definitely not zero!
If you're working solo, it's nice to have a tool that does many things, at once, easily. For me, that's where Nelio Content can make a difference. I have someone who helps me with content marketing so this tool helps us standardize our efforts on what we publish.
If I were running this thing by myself, I would probably appreciate Nelio Content even more since I don't have to jump to multiple profiles to do the things I need to do.
Content analytics
Nelio Content also provides some rudimentary analytics. It shows you your post engagement (likes/shares, etc). Honestly, it's not a feature I care that much about but if you're a performance marketing-centered business or those stats are meaningful, you have a feature that does those things.
Improves Your Blogging
Nelio Content also includes some awesome blogging features that help to improve your blog writing. It does this by providing tips on things you should include in your blog such as images, headlines, etc. It also provides recommendations to other content you can link to.
The content and analysis tools are okay, not great. As a general set of guidelines, I think it's just fine at what it does and I think that's the idea here. Provide a set of easily referenceable guidelines that teams can follow and implement on the fly with a quick glance.
I like the suggestion features because it's something you can leverage as part of your internal blog posting guidelines, which is especially helpful for teams.
I'm a big fan of inter-linking related content on your website, it's a generally accepted SEO best practice for content development and marketing strategies.
What About Pricing?
For what it does, I think they're probably under-charging for this plugin but what do I know? I just eat the heads off of fish all day.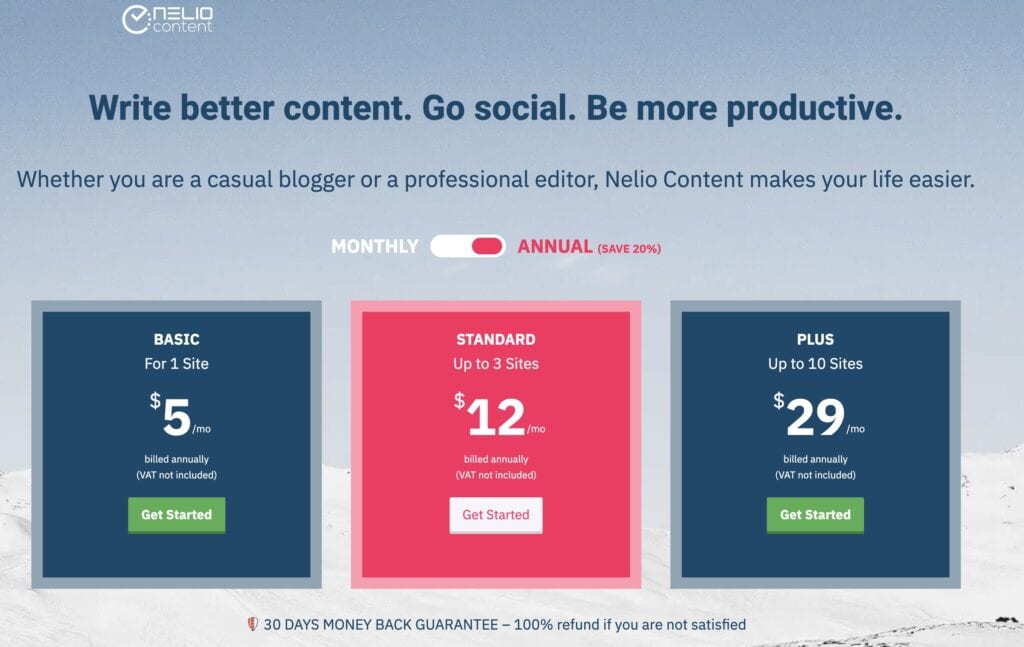 As of March 2022, you can see the pricing is fairly reasonable. I'm not shaken at the 10 site limit for the $29 dollars per month plan. For the value it provides, it's super reasonable in my opinion.
Final Thoughts
If you're looking for a tool that helps you to post more consistently to social, streamlines your content publishing pipelines and tasks then Nelio Content is a great choice for your WordPress-powered website. It's easy to configure and get started quickly. The limitations it has are relatively minor and I'm nit-picking what shortcomings I see.
Get Notified When We Publish New Content!
Join more than 2,500 people who get our marketing automation, business marketing, and WordPress news!