Preparing to Sell Your First Course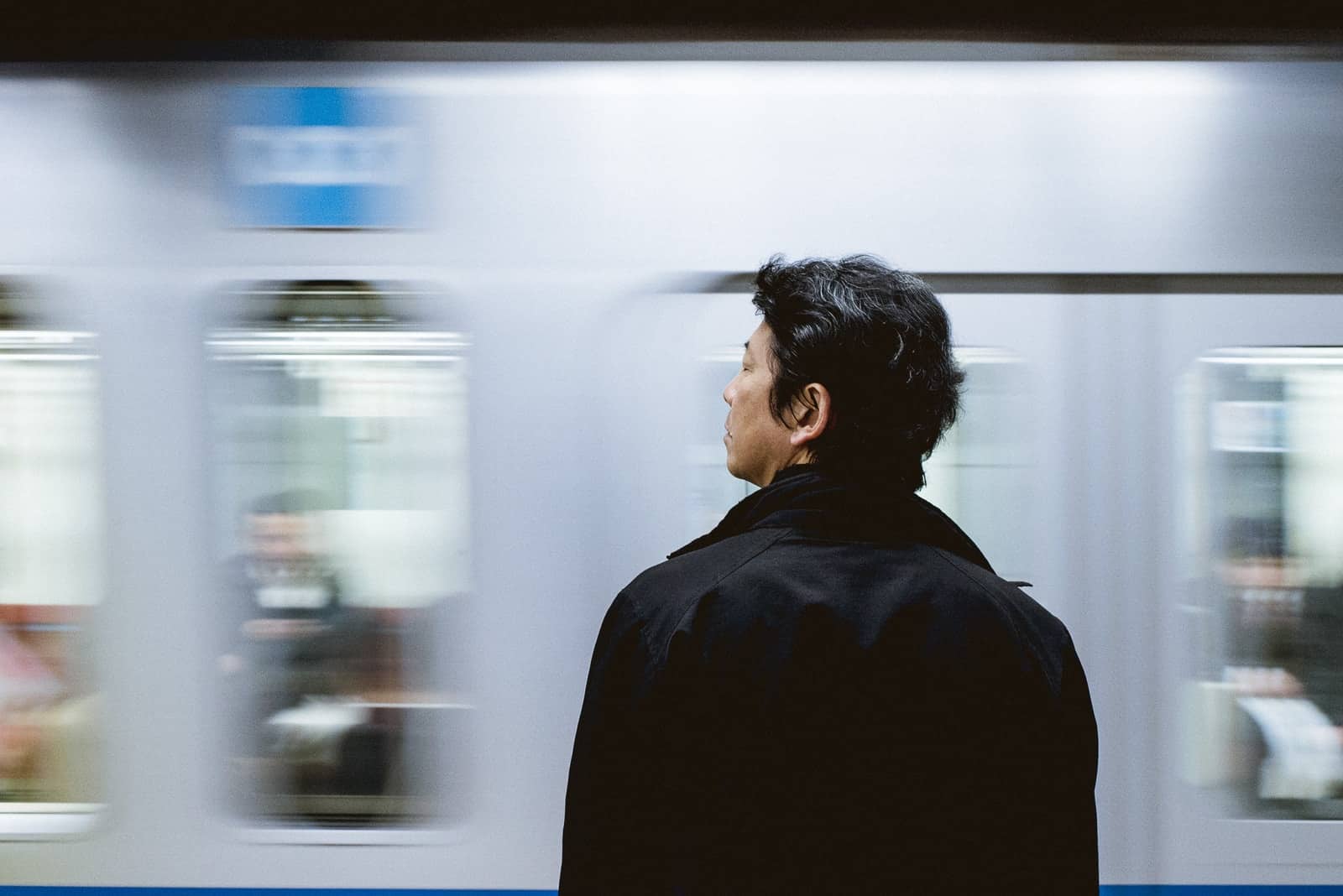 Creating an online course is a big deal for a multitude of reasons, but it can feel overwhelming when you're looking to get your course to the public ASAP. From wondering whether or not your course should be created to looking for a hosting platform, creating a course requires a lot of prep work.
Luckily, we're here to help. We've created this guide to help you navigate creating, publishing, marketing, and selling your first course. In no time at all, you'll be on your way to making some extra cash simply based on your expertise. Read on to learn how you can start to prepare to sell your first course today.
What is an Online Course? Are You Qualified to Teach?
The two biggest questions we get are, "What is an online course?" and "Am I qualified to teach other people?"
Online courses are relatively self-explanatory. Someone uses their knowledge to teach someone else through a series of online courses. Some courses will receive thousands of enrollees while others may get a few hundred.
Online courses generated an estimated $46 billion dollars in 2017 alone, and the market continues to grow. People love online courses because they facilitate learning at one's own pace while teaching them a valuable skill, more about a treasured hobby or simply pure facts in a niche.
Because of this, there's no "right" way to teach a course. Someone who is looking to learn more about cooking healthy meals will benefit from plenty of step-by-step videos while another person looking to learn more about the American Civil War will benefit from plenty of reading materials. The main thing to remember when teaching a course is that the content must be valuable for the person looking to learn.
The next question, if you're qualified to teach, is simply answered with a resounding "Yes!" If you have a passion and are knowledgeable on a subject, you can teach someone else about it. However, it's important to note that there are certain topics that will be more popular than others including:
Business Skills
Health and Wellness
Entertainment
Branding
Using Social Media
That's not to say that courses can only be about this small selection of topics; however, courses in these niches are likely to be more popular. It's also important to remember that social media provides a lot of tutorials for free, so while you may know how to teach someone how to tie 25 different bow styles, you're not likely to get a whole lot of people purchasing your course when they can learn most of that material by looking at Instagram, YouTube, or Tik-Tok.
However, if you market your course correctly, you can sell nearly anything to anyone. The key is to structure, market, and sell your course correctly in order to attract people.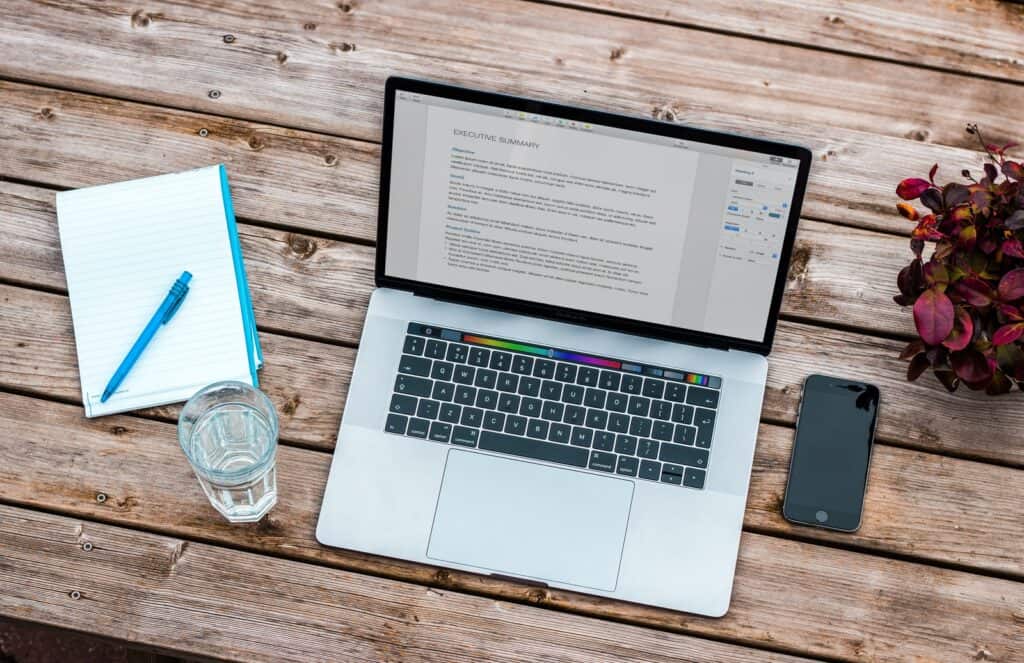 Building Your Course
Building your course is relatively simple. Simply complete the following steps and you'll be well on your way to rolling in the dough:
Select Course Topic
Research Topic
Outline Course
Set Goals
Create the Content
Selecting Your Topic – This one is relatively simple. Take the time to figure out exactly what you want to focus on. This can be an industry or a specific skill set. The main thing to remember here is that you need to be able to speak about your topic both passionately and knowledgeably.
Research Your Topic – Ideally, if you're going into a course, you know exactly what you want to talk about. However, industry standards and practices frequently change, so it's important to keep yourself up to date. This doesn't mean you need to spend hundreds of hours learning the most minute details; although, you should have a solid foundation in your teachings.
Outline Your Course – One of the best things you can do is structure your course as quickly as possible. This is usually best accomplished with the use of a learning management system (LMS). Learning management systems are usually all-in-one platforms that can help you plan your course easily and quickly (we'll discuss these more a little later).
When you outline your course, think about what you would want to know on the topic. Are you looking to give your learner baseline knowledge on a topic? Discuss advanced ideas? Work their way through a system? Create a course outline for the system you would pay for. As a side note, unless you are charging a lot of money for your courses, it's usually a best practice to start small and work your way up to cover every part of an industry through a combination of courses.
Create Goals – What are you trying to get out of your course? What do you want your students to take away from it? While these questions may seem easy on the surface, take some time to really think about what every person is getting out of the exchange to create your goals.
By knowing exactly what you want every party to get out of your course, you'll be able to plan your professional goals, ranging from how many students you want to have enrolled at any given time, how much you can price your course at, whether or not you want to create a series of courses, if you should develop a free course, etc.
Create the Content – We're not going to spend hours on this section, but just want to give you a few things to keep in mind. For starters, make sure your content is filmed in a well-lit area. Far too often, people think they can turn on an iPhone and call it a day. Well-produced courses will have great lighting and professional equipment.
Next, take the time to really get to learn your editing program. From inserting pictures to using green screens, an editing program can save you thousands of dollars in the long run if you know how to use it.
Look over your content. We know it can be embarrassing to see and hear yourself on screen; however, you need to be able to check for editing mistakes, incorrect facts, mumbling, etc. Last-minute edits can push a video to new heights.
Finally, take the time to create a catchy title that reflects what you want your students to learn. Are you teaching them ten tricks for finding their future spouse or how to use social media to their advantage? Let your title speak for itself so people can find you and make a purchase easily and quickly.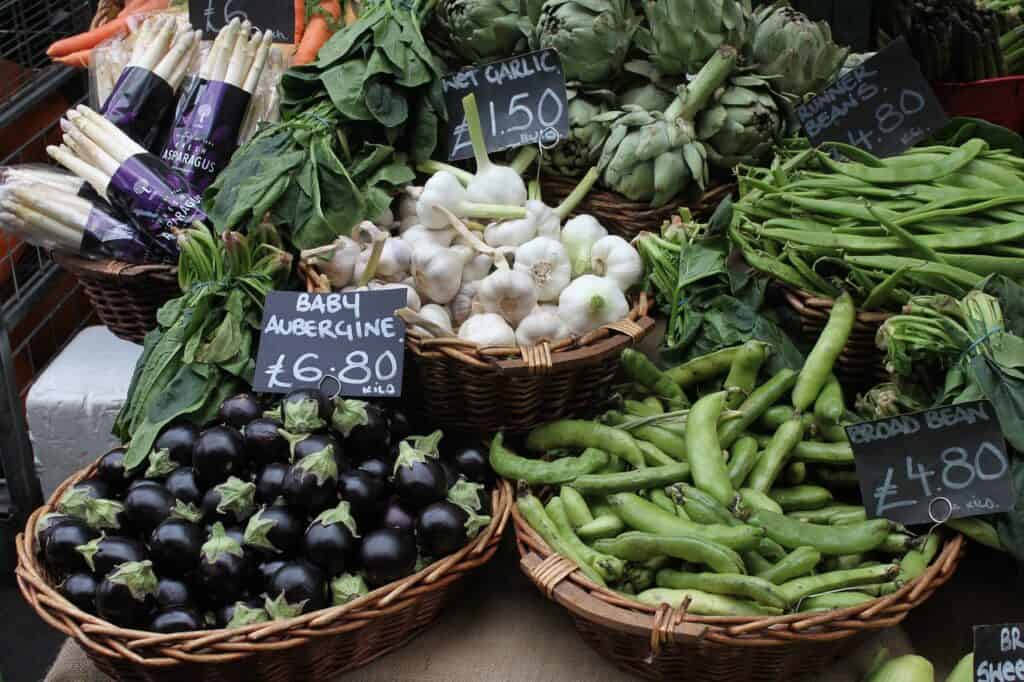 Pricing Your Course
You've got your course structured and made and are ready to get it out there, but you need to settle on a price. This is the most common dilemma people have when creating a course, with many wondering if their content is valuable. To price your course correctly, it's integral you take the following into consideration:
Course Length – How much time have you put into creating your course and how long will your students take to complete it? If you've created a course that lasts for several months, you're likely going to charge a higher price than someone with a 48-hour boot camp. Remember that your time is valuable as well, and you deserve to be compensated for the work you put into your course.
Income Goals – How much are you planning on making with your course? We're going to be honest; not everyone is going to make six or seven figures from their course, and that's okay. Look to price your course based on the lower side of your income goals, especially as you start out.
Competition – You probably have some competition when it comes to your industry, so see what they're doing to get an idea of where you can start. It's worth pointing out that large accounts are able to charge much more for their products or sell them for much cheaper due to the number of people they have who take them, so a good strategy is to go somewhere towards the lower end to the middle, depending on pricing.
Your Brand – Who are you? Are you established in your niche or are you looking to gain some followers? Do you have publications in your industry or years of experience? People will want to know exactly why they should give you their money, so think about who you are and what you present to potential customers.
Your Course's Value – Again, is your course long or short? Is it covering a wide breadth of the industry or a specific topic? How much would you pay for your course if you were in your target audience? Are you looking to makeover someone's life, or do you want to help them for a few minutes? Try to answer these questions truthfully to get a full understanding of what you can reasonably charge for your course.
Your Pricing Strategy – Again, you need to take into consideration your goals and the value of your course based on what is being taught and the duration of the course.
After taking the time to answer these questions, you'll need to think about how you'll price. There are four primary methods:
Free – Free courses may seem like they'd achieve the opposite of your financial goals, but they can actually be an excellent introduction to you and your brand. They can also be used to generate leads or promote pay courses. Finally, consider giving potential students access to the first course lesson before they decide to make a purchase.
One-Off – This is the most common method for people with a few courses. Students pay a singular fee and have access to the course for a specific amount of time (sometimes forever).
Subscription – For those with multiple courses, subscriptions can allow you to keep people coming back for more. From exclusive blog posts and special deals to access to an array of courses, this model is great for those with large amounts of material and large followings.
Installment Plans – Some courses justifiably cost thousands of dollars, but not everyone can afford that right away. Installment plans let people pay for a course over a period of time, with many course creators opting for full payment before graduation.
What to Use to Manage Your Course
Before listing your course for sale, you need to figure out how to properly manage it. The three most popular methods are:
Self-Hosting – This is an excellent option for the tech guru. Self-hosted courses require a server with a hosting company and a link on your website to these courses. Self-hosting is expensive and can be complicated; however, you have complete control over all of your material. On the flip side, everything is on your shoulders, so you'll need to make sure you know exactly how to run each aspect of your website and course(s). Our favorite platforms there are LearnDash and LifterLMS
Course Hosted Platforms – Certain sites will host hundreds or thousands of different teachers looking to sell their courses to people around the world. You can usually customize this content relatively easily (however, branding may need to fall under their guidelines). It's important to remember though that these companies are looking to make money. Many will take up to 50% of your profits and you will need to follow their content rules. That said, we recommend you look into Kajabi or Teachable.
Learning Management Systems – LMS provides you with the best of both worlds. You can create a course that's entirely your own without worrying about setting up complicated programs or trying to manually send updates, track student progress, or deliver certificates. This system will do everything for you, letting you get back to focusing on creating course content. Some of the most popular LMS are LearnDash and Lifter LMS. It's worth noting that these programs will often work with your current website, allowing you to use the content you already have to create the right website for your customers' needs.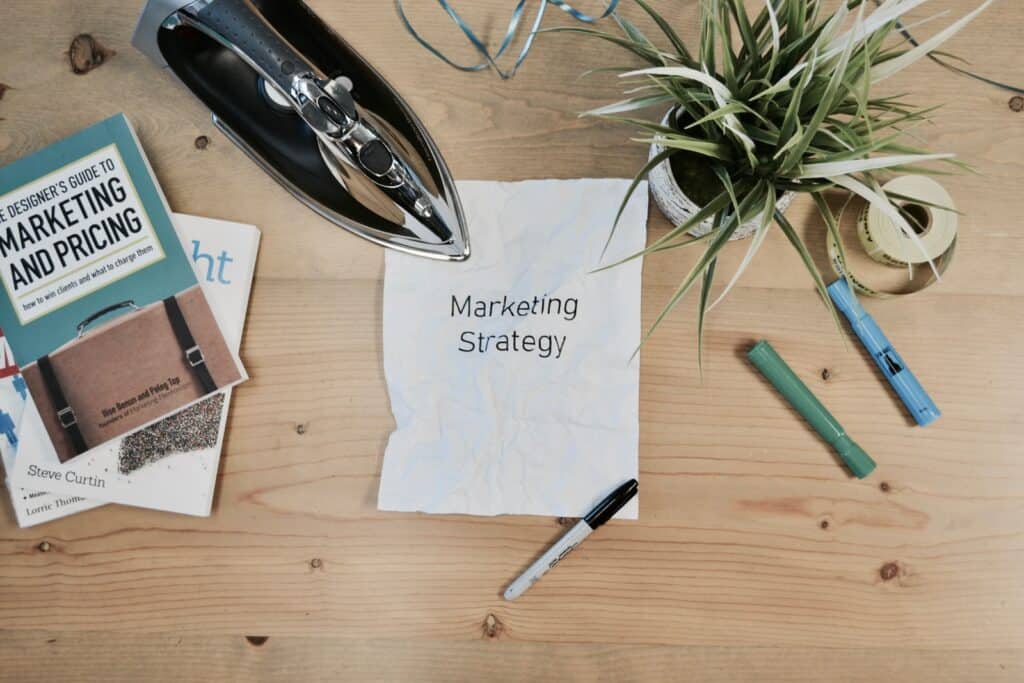 Promoting Your Course
You have your course created, it's priced right, and you have it up and running. Now, it's time to get to work promoting your course to as many people as possible.
Family – Your family is most likely going to support you in most of your endeavors, and your business isn't likely to e any different. Take the time to reach out to everyone in your family, including Great Aunt Gertrude, to tell them about your new course and ask them to spread the word.
Friends – Again, just like family, friends are likely to support your new endeavor. Explain to them what you're offering and ask them to share your course on their social media accounts. As an added bonus, you can use your friends for a soft open to see what they think of the course and how you can improve it.
Social Media
Social media is one of the most popular aspects of our lives today, and it's important to realize how to market on the five main platforms:
Tik-Tok – 57% of users are female and 43% are male, with 75% of the audience being under 34. While you may not find a lot of takers for pricy courses, Tik Tok is an excellent option if you're planning on utilizing free or affordable courses.
Twitter – With a whopping 70.4% of users being male ad nearly 40% being between the ages of 25-34, Twitter is an excellent option for those looking to reach a male audience for their courses. 
Instagram – With a relatively even split of men and women and over 60% of the site's users being 18-34, this platform is excellent for gender-neutral topics with an emphasis on career-oriented courses (although, you can find an industry for everything on Instagram).
Facebook – Roughly 70% of the US population uses Facebook, however, the main thing you'll likely want to focus on is how 75% of online users who make over $75k per year are on the platform. This makes it ideal for pricier courses.
YouTube – YouTube is really a demographic catch-all with 81% of adults using the platform in the U.S. This platform is excellent for those looking to expand their followings by showing free examples of their courses.
Email Lists
Anyone who tells you email marketing is dead really doesn't know what they're talking about. With an ROI of 4,200% (that $42 in returns for every $1 spent), emails are an excellent tool to connect with potential students. Take the time to create a series of emails that show why your course is valuable for clients, what they can expect to do with their newfound knowledge, why you're the right person to teach them, and the opportunity to receive a discount. Furthermore, keep your email list up-to-date on your latest offerings. Many purchases will be from repeat customers.
Final Thoughts
Creating an online course and getting it ready to sell can feel overwhelming; however, by following the above tips, you can expect to create a course that students find valuable while earning yourself some extra cash. To get started on your course quickly, consider working with a Learndash expert. LearnDash developers created a system that will guide you through the strategy of course creation, helping you get your course set up quickly with expert advice on getting the most out of your course. Contact us and we can help you build out your course!
Get Notified When We Publish New Content!
Join more than 2,500 people who get our marketing automation, business marketing, and WordPress news!