How to Improve Your Email Marketing Campaigns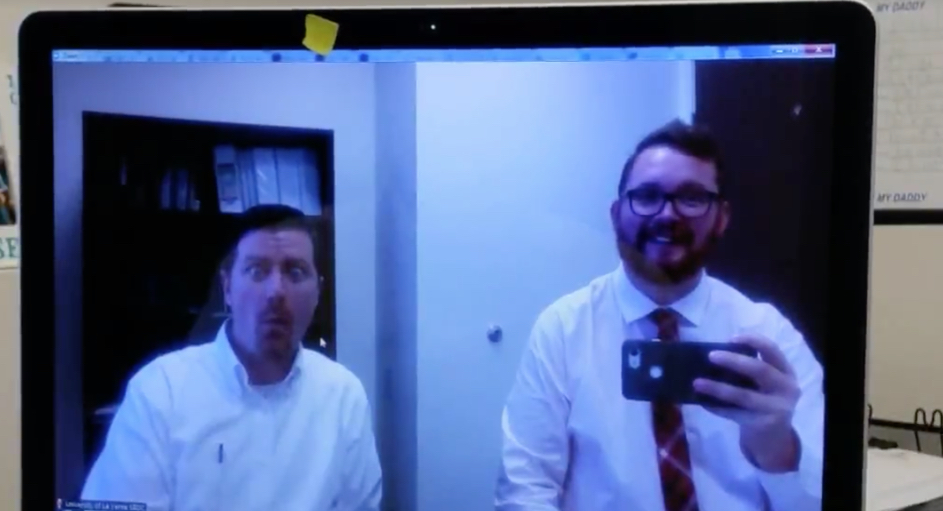 There isn't much that's 'old school' in digital marketing. Even social media networking standouts Facebook and Twitter constantly revamped their platforms to accommodate rapidly changing user needs. However, one digital marketing strategy remains about as old school as any other element.
Email campaigns are a well-oiled, sales generating machine.
Think about the return on investment for the typical email strategy. Emails represent the most profitable digital marketing outlet available, as you can receive nearly $40 in return for every one dollar you spend. We're not the most gifted mathematicians, but the return is a 4000% increase in your initial investment.
Not bad for an old school digital marketing channel.
Email campaigns still rule the online marketing roost. The key for you is to know how to improve your email strategy to attract more customers to your business.
Make it Personal
We're not talking about decreasing the professionalism of your email campaigns. You certainly do not want to start an email newsletter with a hearty "Howdy." We're talking about personalizing emails to account for individual characteristics and/or professional traits. Personalizing your email strategy will keep loyal customers engaged, which can lead to an increase in sales. You know the legendary statistic: 20% of customers drive 80% of sales.
Drive your business sales by personalizing email copy that takes advantage of all the customer data you have worked hard to collect.
Capture Reader Interest
If you have written copy for your website, you understand the importance of creating compelling headlines that motivate readers to dig deeper into the content. The same principle applies to email campaigns. Bland, conventional subject lines are about as appealing as the appeal of a political campaign speech. Use the first name of the reader (remember personalization?), as a recent study shows subject lines that use the first name of a recipient have a more than 25% higher opening rate. In addition, keep subject lines short and to the point, as a growing number of consumers go mobile in trying to find the right companies to conduct business.
It's All about Timing
Making the cash register bustle is mostly about timing. Think about how retail sales increase after 5 pm during the week, as well as all day Saturday and Sunday. Researched presented on entrepreneur.com demonstrates the best time to send an email is between ten and eleven in the morning. The highest open rates for email campaigns occur on Tuesdays, with Sunday and Monday having the most transaction rates. Moreover, you have to account for the different time zones both in the United States and throughout the world if you take your business email strategy global.
Write Like a Pro
The fastest way to turn offer the recipients of your email campaigns is to present content that looks like it has been written by a first grader. Yes, you want your content to be highly accessible, but you never want your words to diminish your online reputation. If writing engaging and informative content is not your thing, then consider working with a professional freelance writer to ensure your words resonate with loyal customers and customer prospects.
Add Value to Your Email Strategy
Very few of your readers want you to blast them with email campaigns that scream about upcoming sales promotions. "Act now to get 30%" off is about as welcome as having a vacuum sales professional try to hard sell you on the benefits of buying a second hose. Value for your readers comes in the form of useful content that solves problems. For instance, a plumber can run email campaigns that include at least a section of a newsletter that discusses how to solve different types of plumbing problems.
Track the Success of Your Email Campaigns
We're not sure anyone has said this, but you cannot measure what you don't track. Your email strategy might lack one important component, but you'll never know it because you failed to use an accurate analytical tool such as the wildly popular Google Analytics. The combination of accurate analytics and customer feedback should put you on the right path for your email campaigns. Some of the analytics to measure include open, conversion, and click-through rates.
Automate Your Email Strategy
Although email is an old school digital marketing channel, it is not old school when it comes to how your business delivers its marketing message. Back in the early days of email campaigns, digital marketers operated off a schedule for knowing when to send out the next newsletters. Now, we have automation to thank for sending out email blasts that follow a consistent schedule, whether the schedule is weekly, monthly, or one time every quarter.
A/B Test Your Email Campaigns
If you have two viable options for an email strategy, test each of the strategies by running the ideas through A/B testing. A/B testing involves sending a small group of your entire reader base one of the two email campaigns under consideration. The results you look for in A/B testing can be open or click-through rates. After you determine whether idea A or B has the most appeal, you then send the winning email campaigns out to the rest of your subscribers.
Proofread the Content
One of the reasons many email newsletters look less than professional is the content was never thoroughly vetted by an editor. You do not have to proof and edit the content of your email campaigns. In fact, it is a good idea to have a fresh set of eyes look over the content for spelling, grammar, and punctuation errors.
Above all, be consistent with your email strategy. There is not a special number that dictates how frequently you should reach out to the recipients of your email campaigns. Just remember to be consistent because like a birthday present, your subscribers expect your digital gift to arrive at the same time, whether the time is weekly, bi-weekly, or monthly.
Get Notified When We Publish New Content!
Join more than 2,500 people who get our marketing automation, business marketing, and WordPress news!