Why You Should Take Advantage of Shopify…Like Yesterday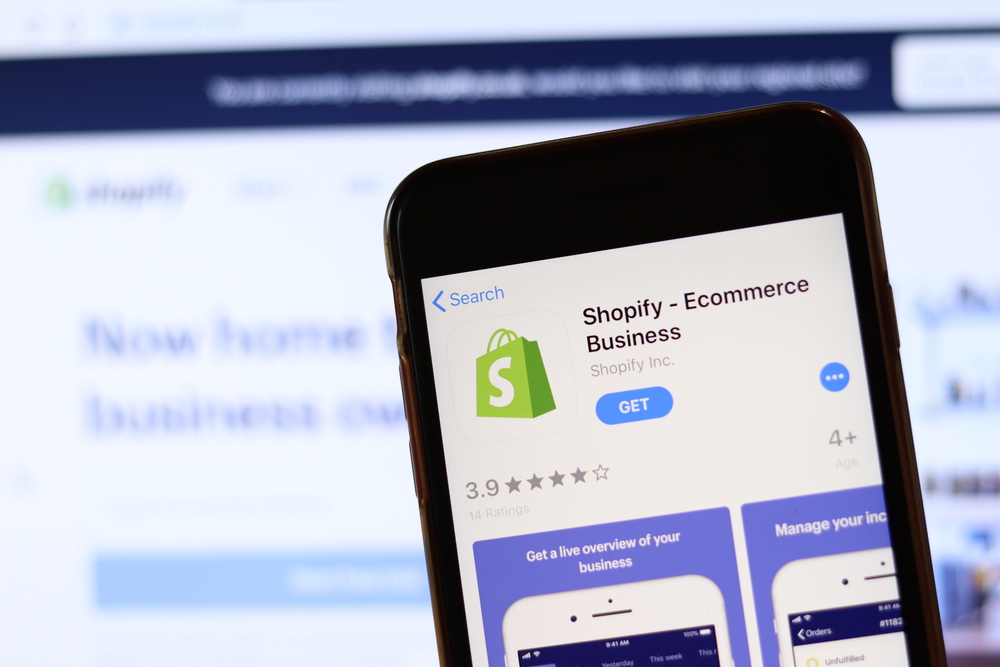 So you've decided to set up shop online! The internet playing field for business-owners, while relatively fresh in years, has developed dramatically by innovators across the spectrum. With the right tools, you can get your shop up and running in record time. With Shopify, that process becomes easier than ever for both existing brick-and-mortar shops and online-only businesses.
What is Shopify?
Trying to define what Shopify can do for you as a business-owner can be difficult. In fact, a better way to frame the question is listing what Shopify can't do for your and your shop. The platform is incredibly useful for so many reasons! For one, it truly takes the guesswork out of running an online business. Shopify's features include apps, classes, and organizational tools that cover every aspect of opening up online, from start to finish.
What's Included on the Platform
Business beginners can rejoice. The platform's free brainstorming tools help get you going on the right track in transforming your ideas into tangible realities. Shopify's business name generator creates shop name suggestions based on keywords related to your specific industry. There is also a domain name search engine, to ensure that your website name is ready and available. To make landing pages pop and draw in those eyes, you can utilize Shopify's included stock photo library, Burst, for high-quality images free for download. There are a ton of website themes, both free and for purchase, which adds a nice aesthetic to your shop while driving clicks forward.
One of the most handy features of Shopify is Oberlo, an in-house app that assists shop owners in handling shipping, packaging, and product storage. Whether you're new to running an online business entirely or just want to streamline your current operational procedures, Shopify has thought of everything.
Once you've set up the basics, it's time to for sales. Luckily, selling on Shopify is a snap as well, and helps business-owners drive them forward online and in-store. Shopify Point of Sale is an all-encompassing system that provides a seamless checkout process for products. You can manage your business inventory on the system, and generate purchase orders for customers. Not only that, but Shopify POS allows for marketing analytics to see your growth in real time! You can generate daily sales reports, including qualities and percentages of inventories sold. Shopify Payments also makes it easy for processing local currencies, most major card companies, and tap-to-pay apps like Apple Pay. This Shopify app eliminates any fuss with setting up shop through third-party activations.
Shopify's sales apps can also handle adding any discounts, promos, and loyalty programs you run for your business. They integrate well within social media and e-commerce networks, including Amazon, Instagram, and Facebook. Got more questions? Within Shopify, business-owners can access 24/7 support through email, live-chat, and phone.
How to Get Started
It's clear to see why it makes sense to choose Shopify. Shopify takes all the guesswork out of creating a multi-functional platform for your business to thrive online and beyond. Regardless of your standing within the websphere, the platform hosts several reasons to take advantage. Getting started comes with a set of options to choose from for your convenience.
There are three pricing tiers for Shopify, which means using the site's multiple resources is accessible to shop-owners across all levels. Basic Shopify is $29 a month, Standard Shopify is $79 a month, and Advanced Shopify is $299 a month. Some of the previously mentions features are unfortunately only available on the higher priced levels. The biggest difference between Basic Shopify and the higher tiers is the option to run professional reports. If sales numbers and growth stats are important to you as a business-owner, you may want to consider investing the extra chunk of change. For a full breakdown of pricing between Shopify and Shopify POS Pro options, check out this comparison graph.
There is currently a fourteen-day free trial of Shopify available on the website. Curious business-owners can access Basic Shopify and see all that it has to offer (so much)! If you act fast, you can also take advantage of Shopify POS Pro without the added $89/mo cost through Basic Shopify. The site is running a free promotion for this add-on until October 31st.
Growing your business exponentially is not just possible with Shopify, it's nearly inevitable. With one million plus businesses trusting the platform so far, feel free to join the team with confidence!
Download our FREE Shopify e-book!
Get Notified When We Publish New Content!
Join more than 2,500 people who get our marketing automation, business marketing, and WordPress news!