Building a New Website? How to Create an RFP to Find the Right Provider.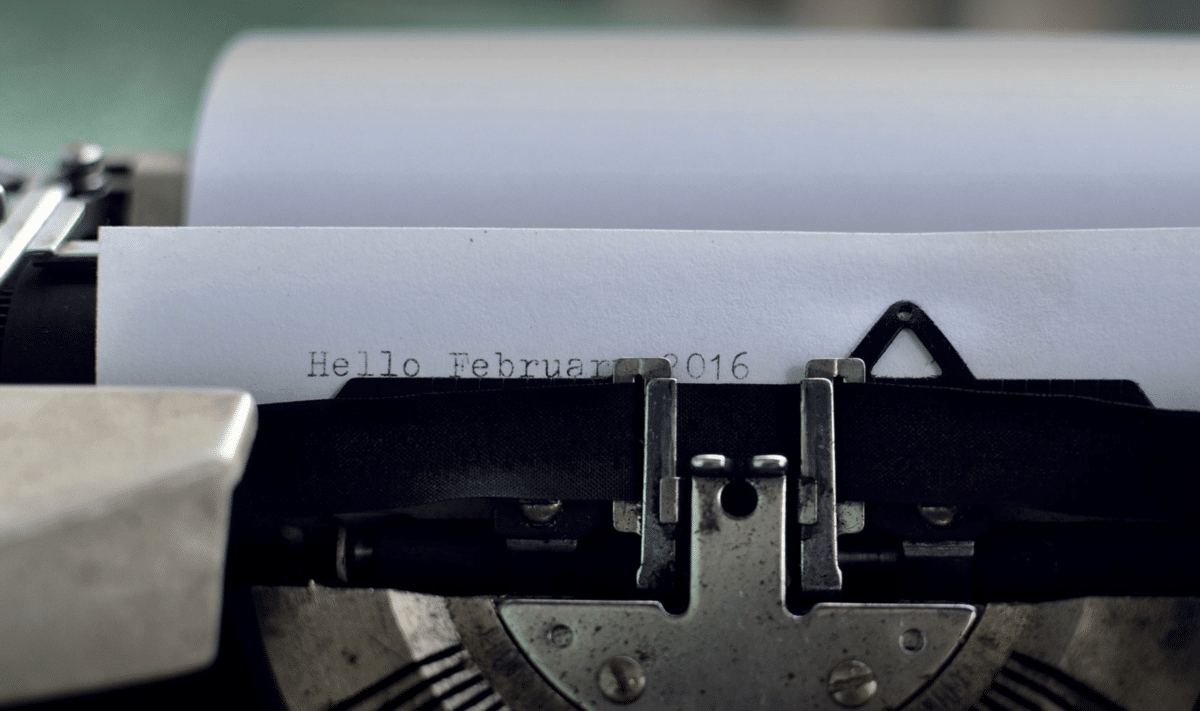 You've finally made a decision. You're going to greenlight a new website project! After years or months of toiling around with a website that doesn't work for your business, you're elated about the fact you get to start again, from scratch and build a new digital vehicle that will take your business to the next level… But how? It all sounds great but how will you do that? That's where a nifty tool called the Request for Proposal (RFP) comes into play. Read on to get our free RFP template as well!
RFPs are a tool used by businesses and organizations to get service providers to bid on work they need to get done. These are typically structured documents and they list out what the business needs, what their goals are, and what their expected budget will be etc.
As a general rule, I don't respond to RFPs; I find them, usually, to be a waste of time. To date, since 2010, I've only won two RFPs. Two. Each one took several hours to write up. So you can guess how I felt when I didn't win those bids. That said, there's no denying that a business can benefit from the services of a good provider when their RFP is well-written and thorough, but not overtly so.
How to write an RFP
RFPs tend to be lengthy documents. It's important to set your expectations and also to set your goals and have a service provider clearly draw a line between their proposed solution and how that solution will help you achieve your goals.
I recently had an RFP come through that was barely a page and a half! The RFP called for a new website, social media help, and monthly maintenance services. That's great and all, but a lot of information was missing. In fact, so much was missing that I needed to reach out to this person and scheduled a call with them.
This was a non-profit and it was clear that they hadn't been to the "rodeo" all that much. So I asked them a bunch of questions about their project; their organization, what they do, as well as what their goals were. I then asked them about the problems they were having and what they were looking to overcome with a new website.
In a brief 30min call, I was able to get a better sense of what they needed. I ended up providing an updated RFP to this prospective client that they could use.
What should you include in an RFP?
Who your organization is, identify key stakeholders and their roles
For you, it's good to know who all will have a voice in making key decisions on your project. It's not uncommon for someone to come in at the last minute with a list of changes, who hasn't been a part of any discussions regarding your project. You need to identify all the key players and how the project affects them (usually based on the stakeholder's role within your organization).
Your RFP respondents will also need to know this information, too. When they set meetings it will be required for them to know who to invite. All key decision makers should be a part of your meetings. Period.
Discuss your business overview (what you do, how you make money)
It's imperative that your service provider has a thorough understanding of what you're doing and why. Do you make money with a product? Or do you need to provide test-taking services that ensure your company is compliant? Do you take donations? This information is often a primary driver of why an RFP is created in the first place. Describe your business, history, what it does and what value it creates.
Who is your audience?
Who is your audience? Who cares about your business? Who are we doing this for? Knowing who the audience is often influences choices in design and development. User personas are based on perceived, and actual, clientele and are an aid into how your site will be structured. Information may include Age, gender, income, education etc. It's important to understand this information and then provide it to your chosen provider.
Problems with existing solution
Outline the issues with your existing solution. Perhaps it's hard to use, perhaps your website generates little traffic, or worse yet, no traffic. Outline all your current gripes here so your new service provider can kick ass and over deliver a solution that adequately addresses them.
Business Objectives/Goals
What should a new website accomplish? What should the proposed solution take into account? Remember what I mentioned about proposed solutions and how they directly correlate to your business goals? Be sure to ask your RFP respondents how their solution will help you reach your business goals!
Discuss new functionality
Often, people want a new website platform because their existing one limits the ability to perform some task, or that task is too difficult and needs to be streamlined. Do you need a blog? Do you need a mobile application, too? Does it need to be improved SEO built-in? These are all things that need to be discussed with your service providers. Bullet point each item you'd like to improve or add. It's also better if you group them into priorities: Must have, good to have, optional. Must haves might be the blog, fresh design, SEO audit. A good-to-have might be interactive product maps, an optional feature might be a video archives section of your site. These are just suggestions.
Budget details
No one likes to talk about budgets. This is among the first things your RFP respondents will want to know. Don't waste their time. Be sure to include your provisioned budget. The common thing I hear is: "I don't know what this costs, I don't have a budget." But when I probe further and ask, "So, are you in the 15,000 range? The 30,000 range" a person will quickly tell me what is not in their budget. And that's okay, but it's okay to say "yes, we have a budget and this is what it is." A reputable service provider will create a proposal and deliver as much website as your budget will allow for.
RFP and Project Timeline
When does the RFP need to be handed in by? When should this project be completed by? You will definitely want to state both dates clearly, probably at the start of your RFP.
FREE RFP Template
With this information, you can draft up your own RFP template! But why would you do that when you can download one for free? Yep, we have you covered!
Photo Credit: Dung Anh
Get Notified When We Publish New Content!
Join more than 2,500 people who get our marketing automation, business marketing, and WordPress news!