How to Seamlessly Build A User-Friendly Website featuring Shopify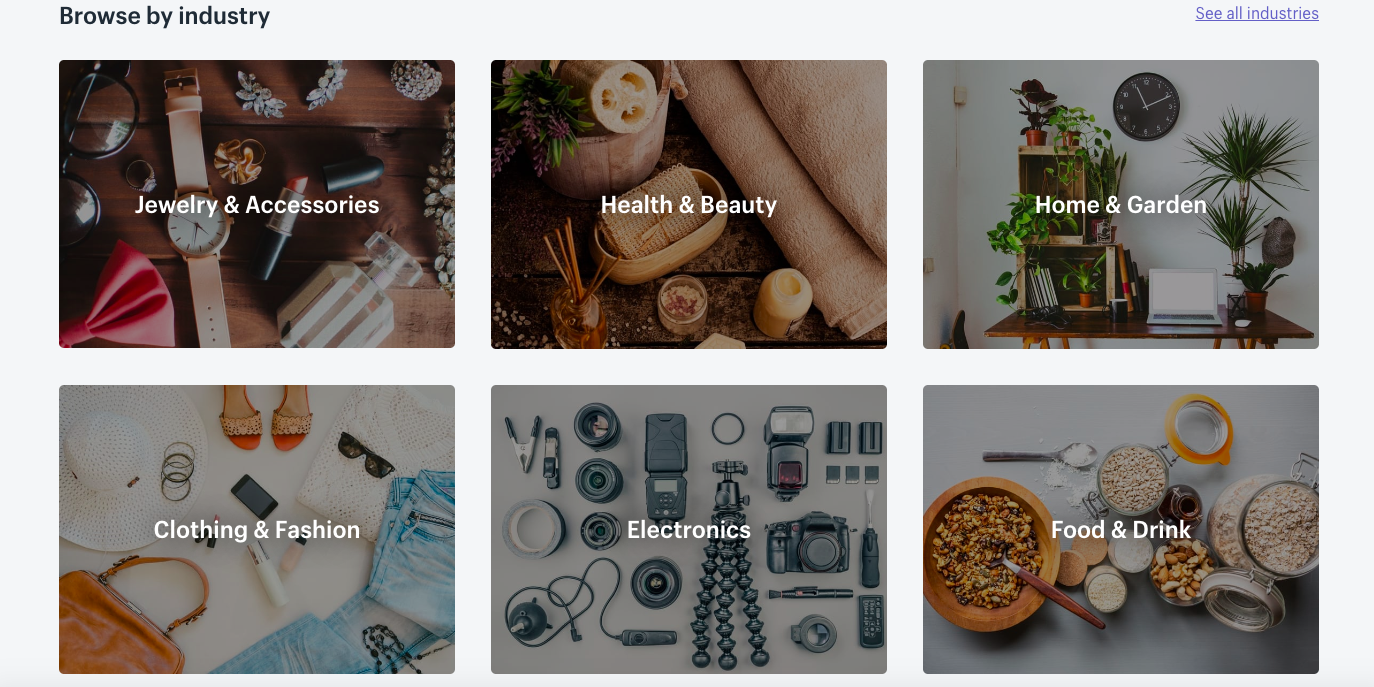 Having a website for your business in this modern age is almost necessary. Before even making a purchase, customers and curious browsers are doing their research to make sure their dollar goes in a worthy direction. That being said, an attractive website is a must in order to keep their attention focused on your business for all the right reasons. Following these tips on how to theme your website can make that first web impression worthwhile.
What Makes a Website a "Good" Website?
We've all heard it before: a good website makes all the difference in the world in building up a business. But what makes a website "good" in the first place? There are a few answers to this question, and each factor has its merits.
Websites are a visual form of media first and foremost. A potential customer who is looking at your business' landing page on their laptop or phone is just the same as a customer walking by a brick-and-mortar storefront looking through the front window. Business owners will want to make their website aesthetically pleasing to the eye. Avoid blasting landing pages and product pages with lots of busy imagery and instead opt for a clean, vibrant look.
For example, check out the website for Knix, a femme-centered athletic and loungewear brand. The landing page has fun, readable fonts and enough photos to draw the eye without cluttering the screen with colors. The website has a white background with black lettering; when the background of an image is darker, the font is lighter in contrast. Images on the website are clear, crisp, and beautiful. Shoot your own high-quality photos for your shop's website if possible. If not, choose stock images that reflect the image you want your business to have and stray from generics. These smart and simple design choices make all the difference in whether or not potential customers stay on your website.
Once you've grabbed your target audience's attention, it's time to keep them there. For that to happen your business' website must be easy to navigate through. Take Case Study #2: Cee Cee's Closet New York, a fashion brand specializing in stylish headwraps. At the very top of the website is a black toolbar with white lettering, which lists a number of categories. The very first one is "Shop," which brings up a second set of categories which lists items you can shop for. This ranges from headwraps (the first category displayed in order) to handbags.
Every step is clear, concise, and no-nonsense. Customers need to be able to find what it is you're selling, especially if your business is centered around retail products. Avoid website themes that require a lot of clicking around; it's like a tedious and unwanted game of hide-and-seek. Good website navigation puts the more action-forward information on top, with informative and accessory information closer to the bottom.
There are more items that make a good website, but making sure yours looks beautiful and is easy to use are the essential basics business owners should follow.
Picking the Right Shopify Theme for Your Business
Both Cee Cee's Closet and Knix are Shopify clients, which means they have utilized the diverse list of website themes available on the platform. Shopify has free themes along with themes you can purchase. Shopify Themes are also conveniently sorted by collections (including trending themes and layout-specific themes) as well as by industry (health & beauty, food & drink, etc.). When using Shopify, operate these tools to your advantage, but don't be afraid to experiment if it suits your business!
Does your shop have an interesting backstory? The Narrative theme collection can be a good pick for you. This theme collection is designed for a visual storytelling model, which is displayed by customizable image blocks and quotes slides and a wide, spacious layout. Narrative themes can be especially suited for businesses with smaller or singular product lines as well. Look at Drizzle Honey, a Shopify-client brand using the Narrative theme, for a picture-perfect example of how well this theme can be used.
Does your business have a lot to focus on? The Empire theme collection should suit your needs. These website themes are inspired by Amazon, the online marketplace behemoth. Its predictive search feature, customizable promotion tiles, and detailed menu lists are a godsend for businesses with large inventories that move quickly. The Modern Shop, a minimalist furniture brand, is another Shopify client that's flourished with the Empire theme.
Building a user-friendly website with Shopify is simple. Pick a theme that has a fitting template to your industry, design the details by embracing stylish simplicity, and enjoy the enriching benefits!
Download our FREE Shopify e-book!
Get Notified When We Publish New Content!
Join more than 2,500 people who get our marketing automation, business marketing, and WordPress news!