Best Social Media Management Tools of 2020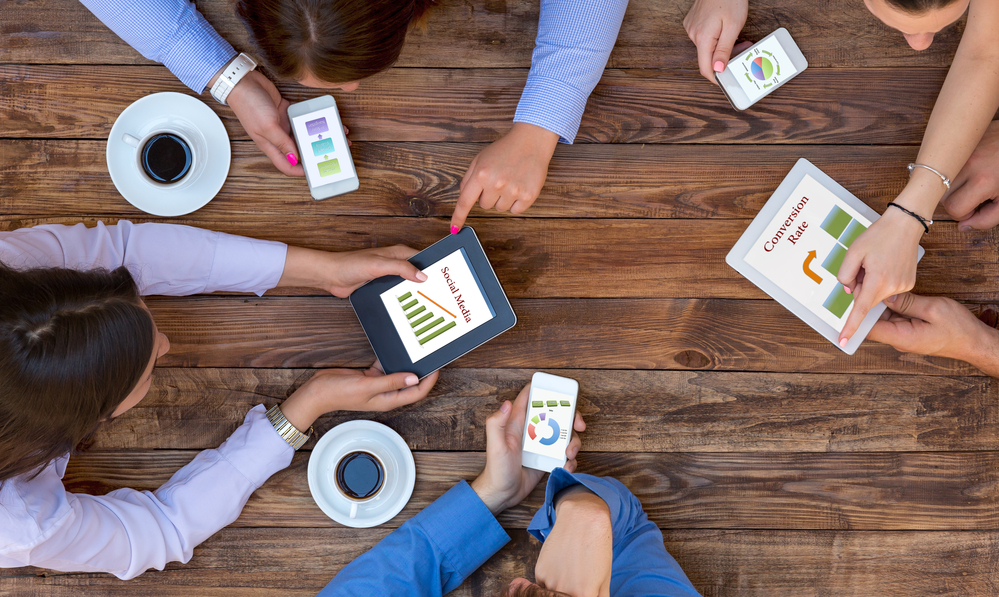 As one of the foundations of digital marketing, social media marketing helps businesses get the word out about their products and services.
Once considered a complementary source of content to a small business website, social media sites such as Facebook and LinkedIn allow business owners and operators to expand their content marketing programs. With an increasing number of social media sites, the question is not as much about which sites should your business target, but how do you organize all the sites where you have a presence.
The answer is working with one of the best social media management tools.
Benefits of Using Social Media Management Tools
Trying to stay on top of what is posted on multiple social media sites seems like it should be a full-time job. Using the best social media management tools dramatically reduces the amount of time that you spend managing your social media interactions. Having more time to run other areas of your business is just one of the benefits of using social media management tools.
When a customer reaches out to you on a site like Twitter, the customer expects a prompt response from your business. The best social media management tools include a feature that views and tracks all social media interactions in real-time. Instead of going from an Instagram account to a Pinterest account, you can view every social media interaction as it happens.
Instead of managing every one of your social media profiles, create a standard profile that you export to all your social media accounts. Vendors and customers will remember your social media profile because it is the same across all channels. This saves business owners and operators more of their valuable time.
Keep Track of Every Customer
The key to developing a growing base of loyal customers is to leverage a social media management tool to deliver a personal touch. You should be able to gain information about every customer to meet their unique needs. You can target one group of customers for an upcoming store special, and then send another group of customers an invitation to attend an in-store product demonstration.
Receive Timely and Accurate Reports
The best social media management tools in 2020 churn out data that helps business owners and operators make crucial decisions. Receiving timely and accurate data helps you enhance your social media marketing strategy.
Social media management tools give business owners an analysis of the following important metrics:
Sources of traffic
Customer engagement rates
Monitor performance of the keywords used for posts and articles
Gain insight into the competition
Measure how active customers are on each social media channel
The Contenders
You will find the best social media management tools share several of the same features that help business owners and operators attract more customers.
Nelio (A DigiSavvy favorite!!)
Nelio is a content marketing plugin found on the popular web hosting site WordPress. It features an editorial calendar that allows you to organize posts for the week and the month ahead. Nelio creates, schedules, and promotes your blog posts across sites Facebook, Tumblr, and Google My Business. The content analysis tool offers a comprehensive assessment of which content works, and which content either needs improvement or needs to be removed from a specific site.
Planable.io
If you run a social media marketing strategy that involves several employees, then Planable.io can help you streamline the entire process. You centralize your content on one platform, as well as transition smoothly between the feedback you receive from different social media channels. One of the most effective features for spreading the word about your business is you can view every social media post like it was sent through a live feed.
Social Pilot
With a clean and easy to navigate design, Social Pilot appeals to business operators that have limited experience launching social media marketing campaigns. The tool permits you to schedule content projects in bulk, as well as manage the brand on every social media site from the same platform. The content calendar includes several filters to help you present the right content to the right customers.
Heropost *Our most used social media management tool at Digisavvy!*
Heropost receives rave reviews for its live video streaming support feature that you can use for uploading videos on YouTube, Facebook, and Instagram. Import media from cloud-based programs like Dropbox and Google Drive. A simple to understand dashboard gets you up and running, without much of a learning curve.
SEMrush
Considered one of the best social media management tools for optimizing SEO, SEMrush conducts keyword searches that rank high in Google's powerful search engine. The importance of the keyword research feature is evident by the Facebook pages that constantly rank on the first page of Google search results. The competitor analysis feature allows you to compare your social media marketing campaign with those of your chief business rivals.
Buffer
Buffer is perhaps the best social media management tool for integrating apps. If you are familiar with intelligence software such as Pocket and Zapier, then Buffer should be the perfect fit for your social media management needs. By granting permissions to each member of your team, you ensure a smooth workflow that uploads content according to the calendar. Buffer offers a visual creating tool called Pablo that allows you to improve the SEO for your posts and articles.
Social Searcher
Boosting your company's reputation online just got easier with the newest release of Social Searcher. The software operates as a software program by searching social media sites for the feedback left by your customers. If you need to produce reports for an upcoming meeting, you export data from every social media site to deliver a clear idea about the reputation of your business.
Getting the Most Out of Social Media Management Tools
If used correctly, the best social media management tools should help you figure out what is and is not working on each platform. The key is to maximize the power of the comparison tools to learn more about what works for your competitors. Each social media management tool on this list includes a feature that projects future statistics to improve your company's interactions on social media sites.
Get Notified When We Publish New Content!
Join more than 2,500 people who get our marketing automation, business marketing, and WordPress news!