How To Improve Your Google Search Ranking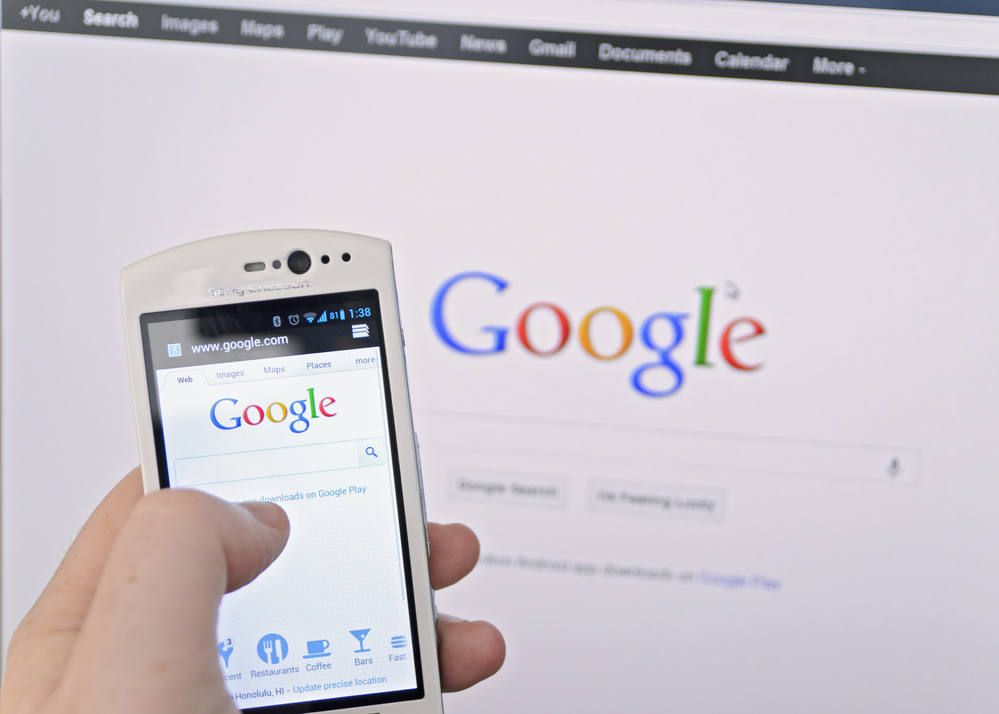 From using Google's search engine to getting more website visitors, every site owner is keen to achieve better search results from Google. Without question, this is something that has a direct connection to improving business. The reality is that there are ways you can improve your presence and performance on internet searches.
Google search rating, also referred to as search engine optimization improves a website's positioning on the search engine results page.
In this guide, we'll cover how to improve your search engine rating. For starters, Google prefers specific, actionable articles that are longer than 300 words. But there's more. Read on!
1. Improve Your User Experience (UX)
As a website owner, you are probably aware that site visits, time spent, pages per session, and a bounce rate are vital in gauging the user experience on your website. Have a clear and easy-to-navigate layout for your target audience. This makes it easier for users to find what they are looking for and allows them to stick around longer.
2. Publish Content; Blogs That Relate to Your Business
Your business has a story that you can only tell through your blog. But how do you sell your story? You need a blog that's rich in keywords about your company, products, or services and call-to-action language.
Writing high-quality, authoritative, and relevant content is a sure way of improving your google search rating. This content has to be readable, mistake-free, clear, and mobile-friendly. Additionally, ensure you link to relevant sources for factual data and extra information.
For effective posting, use the post schedule option to ensure that you publish it regularly and timely for your readers.
Blogging:
Keeps your website current and up to date
Informs users
Helps target SEO optimized keyword phrases
Provides an opportunity for internal linking
It gives other sites more reasons to link back to yours
It helps you connect with your target audience
3. Use Backlinks
These are authoritative links from other websites to yours. They are essential in improving SEO because they show Google that another site considers your content significant enough to link back to. Backlinking boosts your site visits and improves your search rating. They are the most significant offsite ranking factor.
4. Improve Page Speed
Everyone loves a fast-loading page. However, slow load time leads to a lower ranking of your site on the search engine results page. This drives potential customers away, leading to inferior leads, conversions, and sales.
Google's Core Web Vitals upgrade highly ranks load time. Improving your page speed is a proactive way of gathering traffic to your site. Subtle changes in the layout, design, and graphics will all aid in improving the user experience and thus increase page load time.
5. Use Metadata
This is information about the content of your web page outlining the design of your website. Metadata includes:
The title metadata responsible for page titles
Description metadata used by a browser in your page search return
Keyword metadata containing all keywords in a particular web page
Lack of metadata weakens your ability to increase your site's relevance to search engines.
6. Use Alt Tags
For search engine optimization, this is an essential picture feature. Alt tags give a brief written explanation of a picture to meet the accessibility demands of consumers with visual and mobility impairments. You can use alt-tags on;
Product pictures
Images with essential words
Navigational elements with words
Conversion buttons with words
7. Fix Broken Links
It is part of SEO best practice to ensure that links on your website are high quality and not broken. When a user clicks on a link, they expect specific material to be available once they arrive at that page.
Broken links do not only inconvenience users, but they also affect your site's SEO. To find any broken links on your site, use a program like BrokenLinkCheck or Dead Link Checker.
8. Optimize Your Images
Images make your content more accessible, appealing, and engaging for users. They provide context to search engines. When you optimize images, it speeds up page loading, increases user engagement and Google search ranking.
In particular, image optimization correctly identifies images to aid search engine crawlers in reading them and understanding the page context.
To optimize images:
Resize them by picking the proper file format and compression rate
Ensure the file name has relevant and descriptive keywords
Use alt tags to help search engines accurately index your image content
Optimize the image title
Include image captions
9. Use Header Tags
Header tags make your content more readable and easier to understand for humans and search engines. They also provide context and structure to your article.
10. Optimize Your Local Search
Local search engine optimization helps ensure that your business website will rank on search engines. This is especially helpful if your business only serves a certain geographic area.
To ensure that your business website shows up in local searches, claim all your Google My Business listings.
Additionally:
Ensure you provide up-to-date and relevant content on google posts
List your business on local directories
Have local citations from data aggregators and
Improve your authority with positive online reviews
If your business is in multiple locations, adopt optimized local landing pages for each of your locations.
11. Optimize Voice Search
More than 55% of people use voice search to search for local companies. Voice search optimization optimizes your pages to appear in voice searches.
To optimize voice search, do this by:
Optimizing for crucial voice search phrases used in a conversational style
Optimizing for local search
Answering queries directly
Get Notified When We Publish New Content!
Join more than 2,500 people who get our marketing automation, business marketing, and WordPress news!