E-Commerce Best Practices of 2020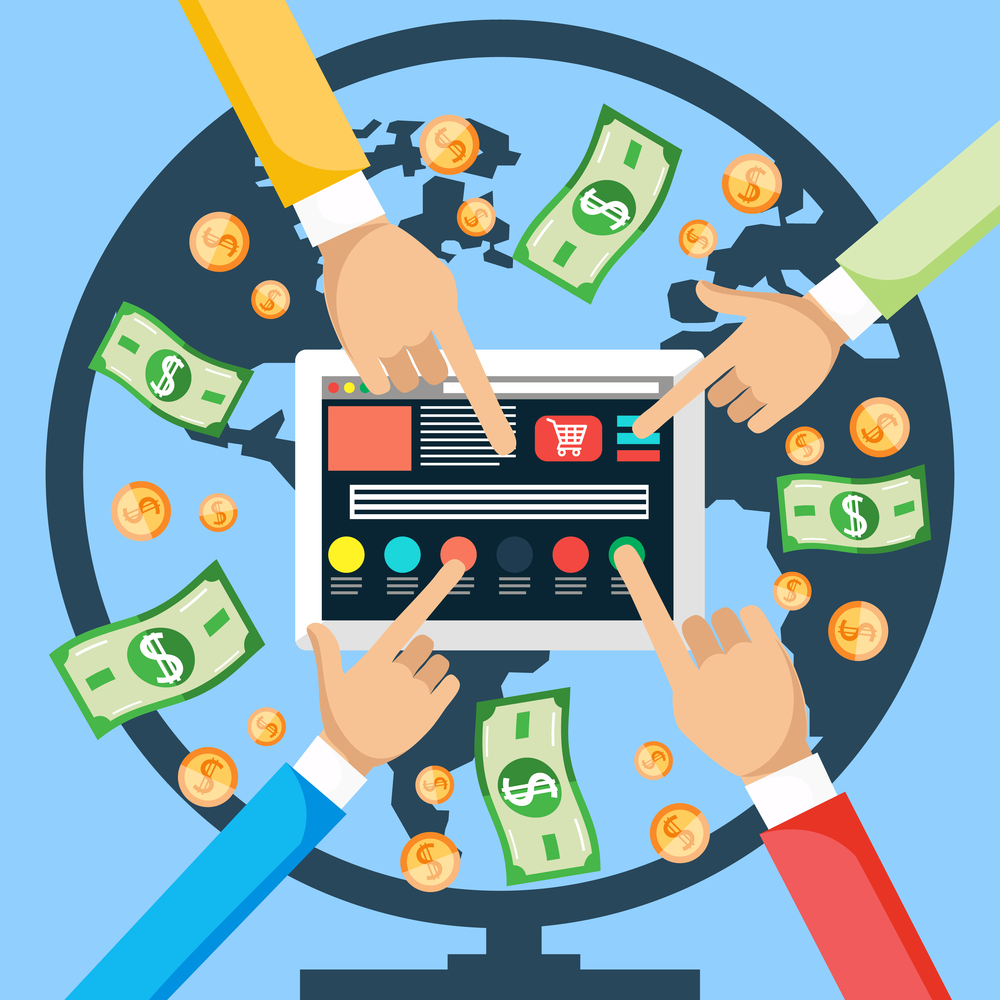 The future for consumers is here, and it is all about shopping online.
Many shopping malls have become ghost towns or worse, shuttered former businesses because of the emergence of E-commerce. As we move through the second half of 2020, E-commerce businesses have plenty to look forward to because of the robust sales generated online during 2019. In fact, many E-commerce analysts expect the industry to attract more than 2.1 billion buyers in 2021.
How does your E-commerce business get a healthy slice of the digital sales pie? The answer is by knowing the E-commerce best practices of 2020.
A Picture Says a Thousand Words
When you shop in person, you have the opportunity to see products up close. Online shopping takes away the personal touch, but savvy E-commerce entrepreneurs have replaced the up close and personal touch experience with vivid images that do the most effective job of selling products. To present the highest quality images that display the best features of your products, avoid using third-party sites. Instead, either put your camera skills to work or hire a professional who can make your products look attractive for online shoppers. Make sure you do not sacrifice photo clarity by trying to add a clever design element to your product photos.
Around 67 percent of online shoppers state that images are more important than product descriptions and customer reviews when making buying decisions.
Going Mobile
Consumers are increasingly making purchases on the move. This means developing an E-commerce site for mobile devices requires a different mindset than the strategy you used to build your E-commerce website for desktop and laptop computers. First, you need to configure the content of your E-commerce store to fit on smaller mobile device screens. Second, although images are essential for selling your online products, make sure the photos you add to a mobile device-friendly website are not too large, as well as download quickly to Smartphones. Finally, the payment processing system you use for your E-commerce store must deliver optimal security for easy to hack into mobile devices.
Automations and Automatic Suggestions for Upselling and Cross-Selling
Upselling and cross-selling products is one of the most important skills a sales professional possesses to increase sales. How do you achieve that online? The answer is to create email automations that recommend complementary products and/or new and improved versions of current products. For example, let's say you run an online sporting goods store. A potential customer selects a set of ski poles to add in an online shopping cart. Once the customer selects the set of ski poles, an automatic suggestion to add a ski helmet can boost sales.
Sampling is Not Done Just in Grocery Stores
The "new normal" has all about eliminated grocery store sampling. However, this does not mean you cannot take advantage of the "Try it, you might like it" approach to E-commerce sales. Providing samples of certain products can motivate potential customers to hit the "Submit" button to finalize a sale. Not all products are good for sampling, such as sending a new SUV to a prospective customer for a test drive. Another benefit of product sampling is you can collect the email addresses of potential customers to add to your subscriber list.
Bold Calls to Action
You do not want prospective customers to overthink a product purchase. Presenting too much information in product descriptions can confuse online shoppers at best, and turn off online shoppers at worst. What you want are strong calls to action. Notice we used the plural of call. Instead of the just standard call to action that we see at the end of web pages, strategically sprinkle bold calls to action throughout each of your E-commerce pages. Make your calls to action obvious by using larger fonts, as well as placing the calls to action away from other content.
For a Limited Time Only
One of the goals of an E-commerce store should be to motivate consumers to act with a sense of urgency. The "Let me sleep on it" mindset can lead to second-guessing. You can motivate online shoppers to make decisions in real-time, and one of the most effective ways to accomplish this goal is to apply the law of product scarcity. This means letting online shoppers know there is a limited amount of time left to make a buying decision.
Here are a few phrases used by E-commerce store owners to create a sense of urgency:
        Offer ends soon
        24-hour sale
        Limited stock left
        Buy today to earn bonus points
        Sale ends at midnight
Turn Abandoned Shopping Carts into Sales
You know how distracting the Internet can be.
A customer moves through every step of the online buying process until she approaches the finish line, which is the payment processing page. Suddenly, she receives a notice that she has an email waiting in her inbox. After downsizing the payment process page, she reads the email, which leads to several other events that eventually cause the potential customer to close the payment process page. One more step and you would have added another sale to the daily ledger.
A shopping cart abandonment alert can help you restart the buying process. All you have to do is reach out to a customer that abandoned a virtual shopping cart by sending a reminder email message. The message should be automated to go out every time a customer abandons your E-commerce store's shopping cart.
We talk more about selling through e-commerce and social commerce here!
The Bottom Line
To say business is booming online is a vast understatement. The COVID-19 pandemic increased the exposure of E-commerce possibilities to include businesses that offer perishables, such as bars and restaurants. With a rapidly growing number of E-commerce stores popping up in cyberspace, it is essential that online entrepreneurs master the best practices of 2020 and well beyond.
Start by presenting compelling photographs of your best products, and then make the online shopping experience easy to do for every customer that accesses your E-commerce store.
Get Notified When We Publish New Content!
Join more than 2,500 people who get our marketing automation, business marketing, and WordPress news!