E-Commerce and You: How to Have a Successful Online Business in 2020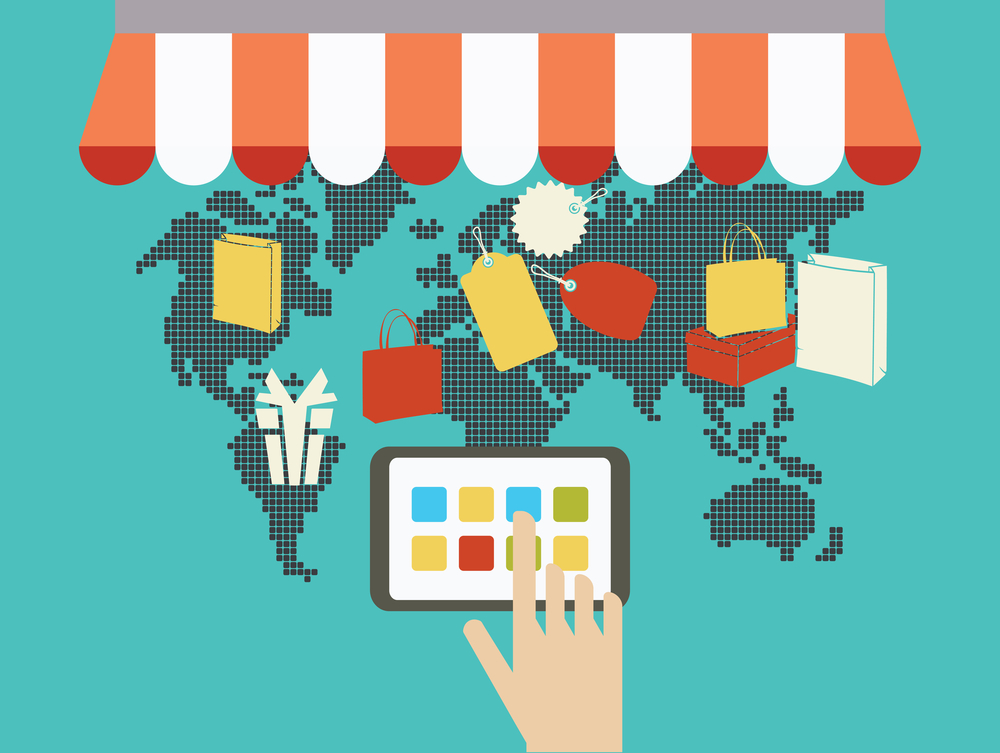 Running the ins and outs of your business is a full-time job.
As the tides change around standard selling operations, staying on top of current business trends is absolutely crucial. With the rise of internet accessibility in an increasingly mobile world, consumers are shopping online more than ever. Utilizing an e-commerce marketplace is an avenue worth researching. But where should you start?>
 >
Involving e-Commerce Into Your Existing Business
The best thing about bringing e-commerce into the mix is that online shopping is a> rapidly growing> industry. Global retail sales from e-commerce websites are at $2.3 trillion in 2020 alone, and that market value is expected to expand to $3.1 trillion in 2024. If that isn't exciting enough, consider mobile sales. Almost 40% of retail purchases on e-commerce websites are made through a mobile device, and that figure is slated to reach about 54% in 2021. A seller's paradise lives inside of every smartphone. Tapping into it can give you a windfall unlike any brick-and-mortar store can. Read our blog about the best e-commerce practices of 2020.>
Some key points to hit when involving e-commerce include operating accessibly, within a visually appealing marketplace, while remaining organized.  When merging your business within an online market, simplicity is your friend. Regardless of which marketplaces you choose to host your products on, these factors are necessary for maintaining and growing your base. Customers will thank you for providing that seamless ease to their shopping experience!>
Specialized Types of Online Marketplaces
To better streamline your business for e-commerce, you have a diverse set of online marketplace options to host from.>
The most well-known and widely used platform is unsurprisingly >Amazon. Selling everything from grocery staples to exercise equipment, Amazon is a one-stop shop for over 310 million customers worldwide. Those active eyes promise a boon to business owners, as long as they're able to stay on top of fees. Amazon offers individual and professional account options with different price tiers. Individual plans charge $0.99 per item sold, while professional accounts take a flat fee of $39.99 a month. For a hands-off approach to selling, Fulfilled by Amazon (FBA) will take charge of shipping, product storage, and customer service for an additional fee.>
eBay is another popular online marketplace that operates a little differently from Amazon. Instead of selling products at set prices, business owners auction-price their inventories, making it an entirely unique platform in comparison. Rather than shunning customers, eBay's auction house benefits sellers. Business owners have the opportunity to make even more than the listed level prices from customers dead set on buying specific products. While there is no monthly fee to sell on eBay, the site does take around 10-12% of every sale you make as a Final Value fee. eBay boasts about 175 million active users annually.>
Newegg is an online marketplace that has expanded its selling reach in recent years. Starting off as a site focused on tech sales, Newegg also sells home furnishings, apparel, and other diverse options. The site is like Amazon in that business owners can send their product to a Newegg fulfillment center to be Shipped by Newegg (SBN). Since 2017, the site hosts 32 million active users and counting.>
For handcrafted artisan goods, >Etsy is the sellers' marketplace for you. This e-commerce site boasts over 39 million active users on the hunt for unique products. The descriptive Seller Handbook provided by the website makes it that much easier to sell on Etsy. Buyers are more likely to make a purchase when items are marked for free shipping, which can both help and hinder online businesses. Etsy's selling fees are nominal in comparison to other sites: just twenty cents per listing sold.>
Weighing Your Options
Selling on an online marketplace can be incredibly lucrative for business owners. By leveraging the established brand strength of these "big box" sites, sellers can sell to wide audiences very quickly. At the same time, sellers need to be aware of the pitfalls associated with e-commerce sites. Working within established websites cuts down on the ability to customize your pages. Selling fees can add up, especially if you're moving large volumes of product. Because you don't have access to the critical marketing data, handling Search Engine Marketing on e-commerce sites is pretty much impossible.>
Your best bet for maximizing your time on e-commerce sites is by becoming a multichannel business. Diversifying across a few marketplaces helps to establish your brand and strengthens the potential to expand your customer base. Plus, e-commerce sites are typically quite easy to get started on. Merging your business onto online marketplaces can be the best decision you make!>
Get Notified When We Publish New Content!
Join more than 2,500 people who get our marketing automation, business marketing, and WordPress news!