ActiveCampaign for Caldera Forms

Do you love Caldera Forms but feel frustrated by its lack of integration capabilities with ActiveCampaign? ActiveCampaign is a top marketing platform available. Let your frustrations go because we are here to bring you the ActiveCampaign for Caldera Forms add-on!
The ActiveCampaign addon for Caldera Forms is now available for purchase!
This is the newest commercial plugin DigiSavvy has released and we have released it on the Caldera Forms add-on marketplace. The Caldera Forms folks have such a great team and we appreciate their support!
Special thanks goes out to David Sutoyo of Small Harbor for his assistance in development.
What does the ActiveCampaign for Caldera Forms add-on do?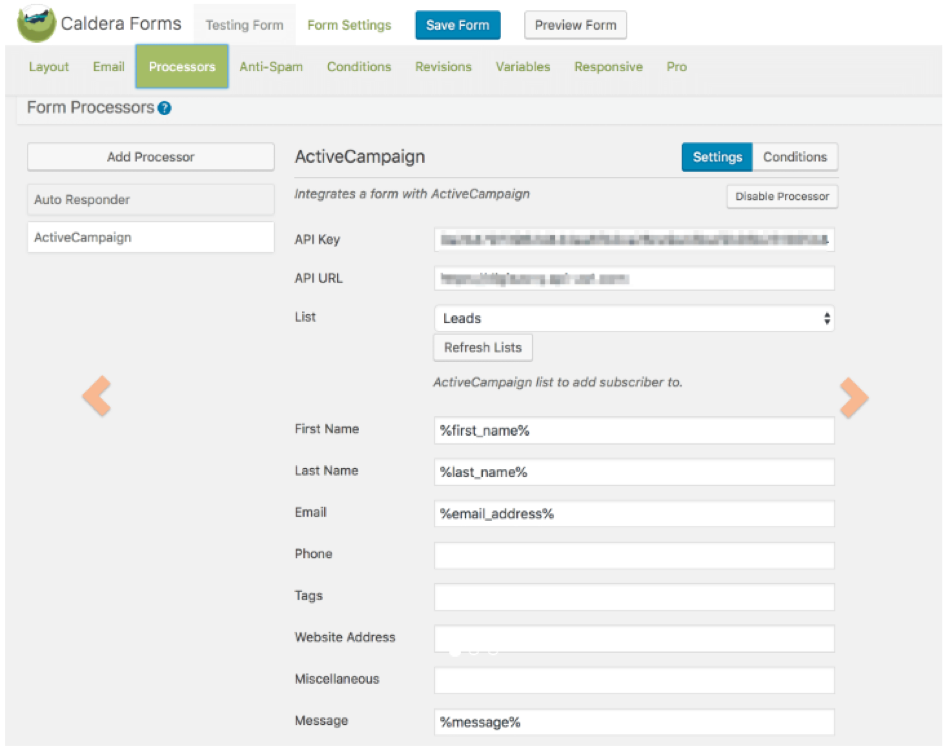 This simple plugin was built with ease-of-use and stability first. Caldera Forms ActiveCampaign add-on will quickly integrate WordPress forms with ActiveCampaign's powerful suite of marketing tools. Are you already a Caldera Forms user? If so, setting up the add-on will be a breeze! Convert your existing forms in just a few clicks!
Get Notified When We Publish New Content!
Join more than 2,500 people who get our marketing automation, business marketing, and WordPress news!