What Is a Learning Management System?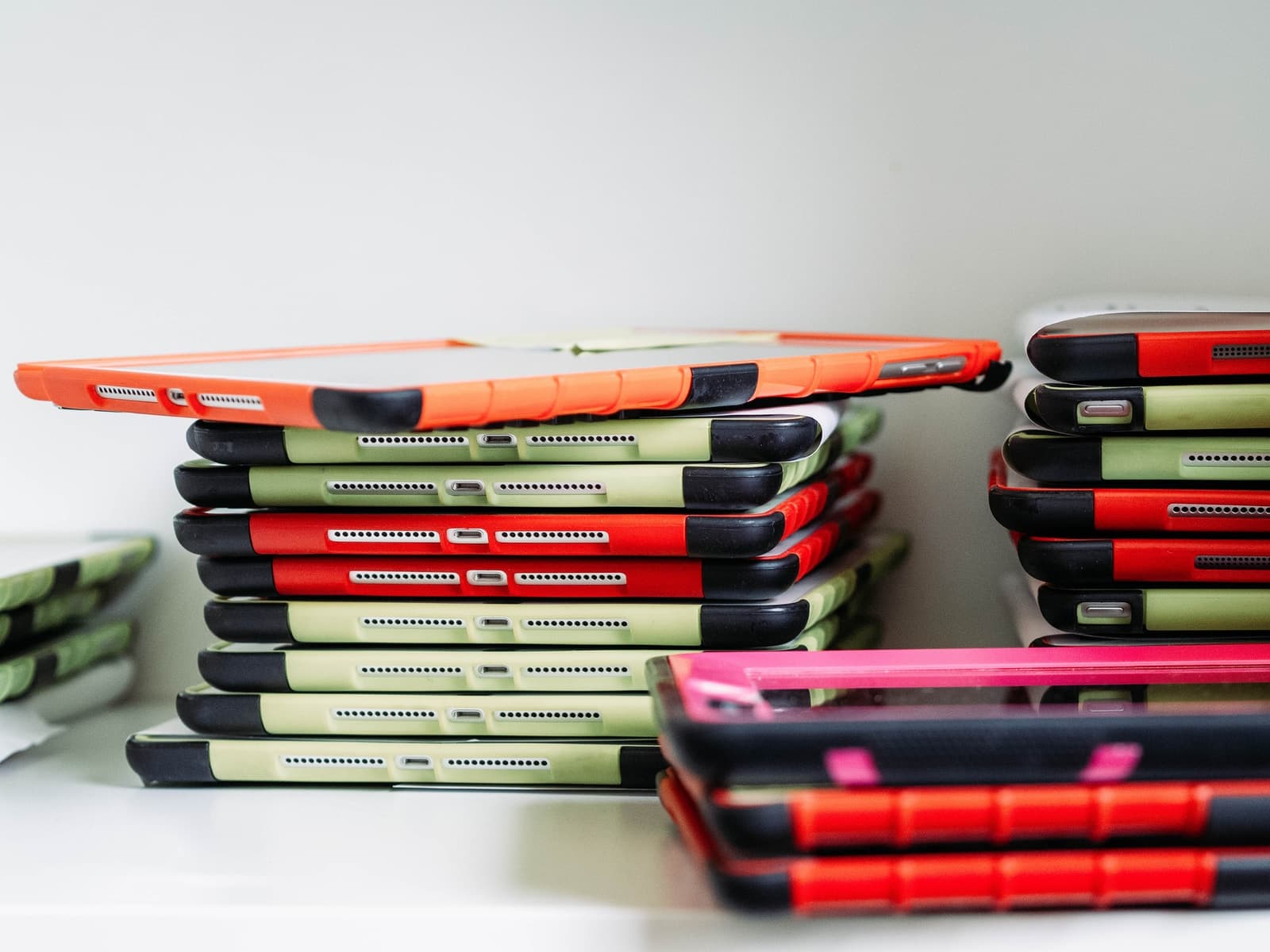 Learning management systems, or LMS, are increasingly becoming a part of everyday operations across numerous industries today. 77% of organizations in the US rely on LMS tools for professional development, and recent data predicts that the global LMS market value will be at $22.4 million in the next two years. Read all about learning management systems below.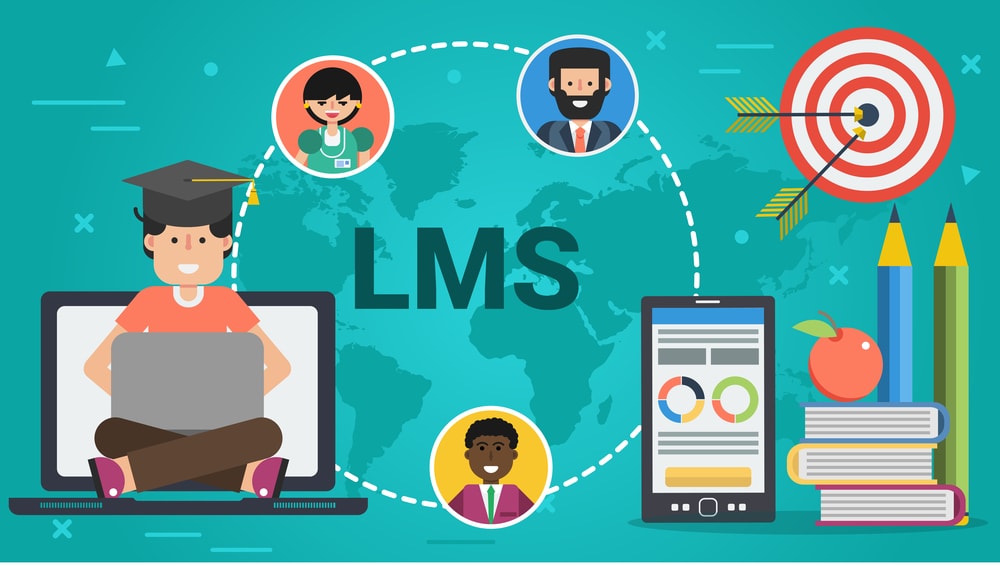 What Is a Learning Management System?
A learning management system (LMS) is a software application that makes training and development processes easier for both instructors and learners.
Learning management systems come with the following features:
Administration
Tracking
Assessment
Reporting
Documentation
All these features are necessary for a successful online course. LMS is ideal in virtually any industry that requires knowledge transfer, from schools to enterprises and nonprofits.
Features of a Learning Management System
The five key features of learning management systems are:
Course management: LMS solutions allow instructors to create structured course content from scratch, including adding text, images, videos, documents, slideshows, and links. Instructors can create course content to match different users, giving specific access to content editors, students, parents, and visitors.
Online tests: Instructors can add various types of questions such as multiple-choice, true-or-false, drag-and-drop, or sliding scales to answer the test.
Feedback system: Students can interact with their instructors and peers through one-on-one messaging or group forums to increase their engagement with their studies.
Learning on demand: Learners choose to learn according to their schedules by accessing course content hosted on the learning management system.
Analytics: LMS dashboards give instructors and students a chance to track their progress with metrics like attendance rates, completion rates, and grades or scores, which you can use to improve the course content for better learning outcomes.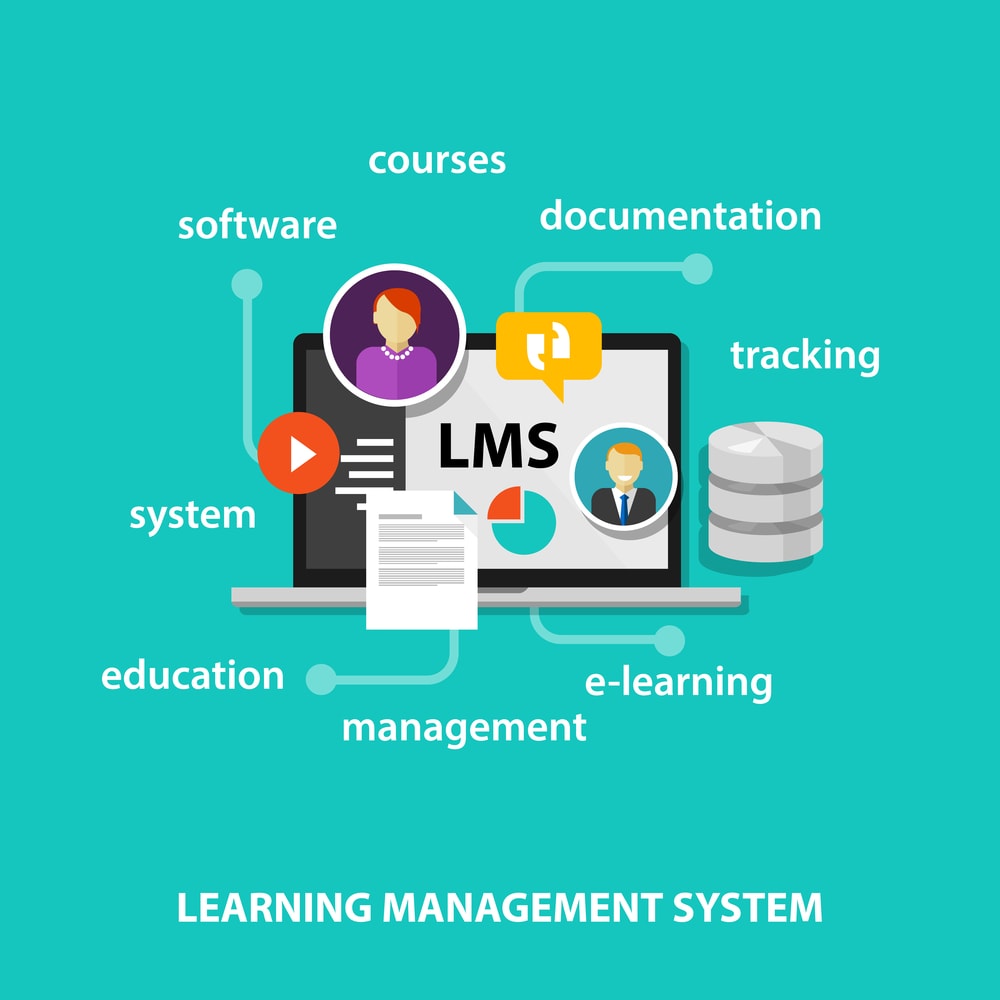 Benefits Of a Learning Management System
A quick glance at learning management system platforms reveals quite a range of options, features, and prices to choose from. Whatever your choice, a learning management system guarantees several benefits for your organization, including:
Saving on costs: Teaching and learning on an LMS cut costs of hiring facilities, equipment, and travel to classes or venues.
Better learner progress tracking: LMS systems generate reports about the user or student performance and allow for easier feedback between trainers and learners.
Consistent course content: All learning materials are available in one central LMS. All students and trainers can access, meaning that learners are all exposed to the same content and instructions that are reusable and updated over time.
Better compliance: Industries that require training for compliance purposes can rely on LMS systems to meet legal and regulatory requirements.
Interoperability: LMS systems are accessible on desktops, laptops, and smartphones across all the central operating systems, allowing learners and instructors to connect to the learning management system from anywhere in the world.
Industries Using Learning Management Systems
Learning management systems have found their place in a wide range of sectors outside of education. Organizations that need to train their members for career improvement and compliance purposes all benefit from LMS.
The following are the top 5 industries where a learning management system developer can integrate LMS:
Corporate training in medium and large enterprises
Nonprofit organizations, particularly those that deal with health and safety, first aid training, and social work.
Academic institutions with increased reliance on online learning due to the Covid-19 pandemic.
Human resource development training such as onboarding courses for new employees.
Compliance management in areas such as worker safety, mental health awareness, product certification, diversity, and inclusion.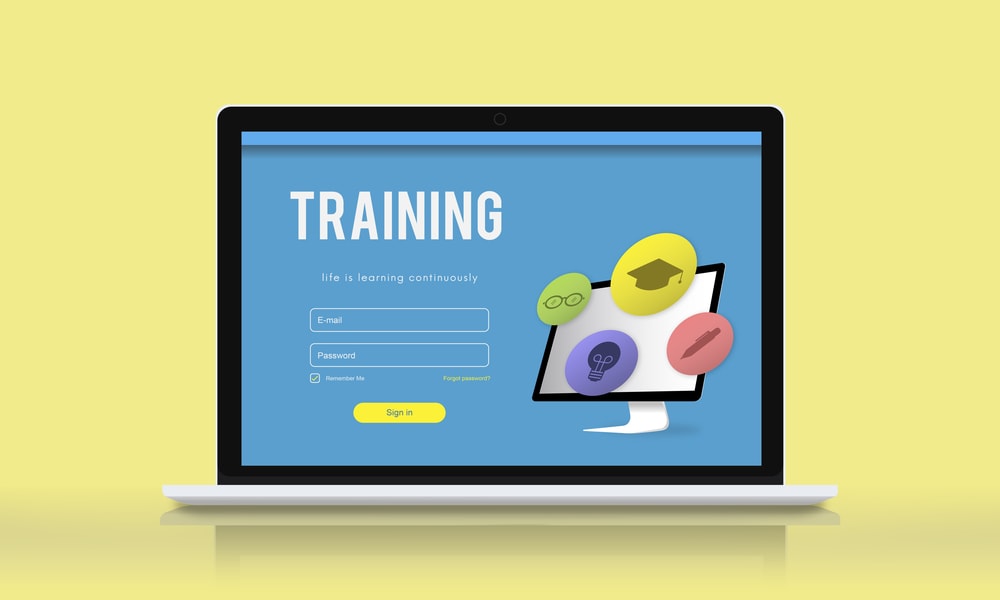 WordPress LMS Solutions
WordPress is one of the most popular content management systems today, with 64.1% of content websites built on this platform. There are many WordPress LMS plugins with features like lessons, quizzes, grade books, and course structures. However, when a learning management system developer is choosing a WordPress learning management system, look out for the following features:
Course building using interactive content such as videos and PDF documents.
Content distribution to allow scheduling of course materials.
Student or member management to track enrollment account access and payments.
Forum integration to build discussion forums for student engagement.
Payment integration for course monetization
Incentives such as badges and certificates to reward participants
Homework submission and grading features for both online and offline assignments.
The top 3 WordPress LMS solutions are:
LearnDash
LearnDash is one of the most popular WordPress learning management systems today, and it is popular among higher education institutions and Fortune 500 companies. LearnDash is popular because of its robust features and customer support. You can also create private and premium courses using LearnDash. Its key features include:
Multi-tier courses with quizzes and advanced experiences
Lesson timers
Built-in dynamic forums
Monetization tools like shopping carts, subscriptions, licenses, and course bundles.
Drip-feed course distribution for automated course content schedules.
Price: $159 per year for one WordPress website, $189 per year for 10 websites, and $329 per year for 25 websites.
  2. LifterLMS
LifterLMS is a free WordPress LMS plugin that offers the essential features of a learning management system. Its key features include:
Drag-and-drop course building
E-commerce integration with Mailchimp, WooCommerce, and AffiliateWP
Downloadable course content for offline learning

Price: the core LifterLMS plugin is free, but for added features, you can buy individual add-ons for $99 per year or the Universe Bundle add-ons for $299 per year.
 3. WP Courseware
WP Courseware is one of the best WordPress learning management systems for versatile quiz features such as timers and retakes limits. Multiple instructor options give access to a range of experts in one course. Other key features include:
Bulk student enrollment
Custom feedback messages based on students' scores
Integration with many other WordPress membership plugins for managing access and content restrictions
Built-in grade books and downloadable certificates
Price: $129 per year for 2 WordPress websites
Learning management systems are the best way to deliver an online course for any topic or context. LMS systems are available for small businesses and multinational enterprises, so seek out the best solutions and request a free trial today.
Get Notified When We Publish New Content!
Join more than 2,500 people who get our marketing automation, business marketing, and WordPress news!