An Article on Branding and Agencies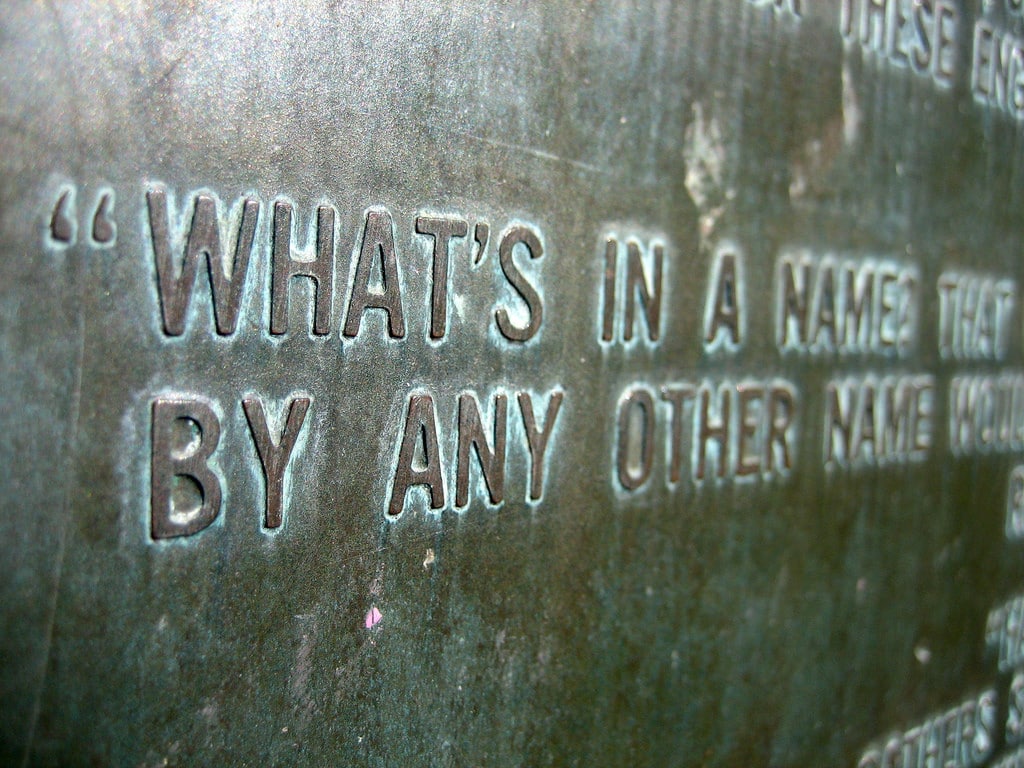 There are many articles about branding, and it doesn't take long to find an excellent piece on the web. Many people think of branding as "mystical mumbo jumbo." While I think branding is part magic, I believe that it's also practical no nonsense stuff you learn from experience. As I learned yesterday, branding in it's most basic form, is simply to provide meaning and understanding.
I invited my colleague, Rudy Manning, of Pastilla Institute, a Brand and Design Agency in Pasadena, out to lunch yesterday.  I wanted to talk to him about his agency, what valuable lessons he's learned, and what struggles and advice he had. I'm at a point where I'm looking at the things I do and wondering if I ought to pivot; I'm wondering how I get to that elusive "next level." It turns out lots of people have answers to those questions, and a lot of them haven't "been there." I wanted to talk to someone who has. That's Rudy, and I wanted to listen to his story and share my takeaways.
Trim the fat
One of the first things Rudy understood was that he needed to focus on what he enjoyed, what he did well. So he cut out a lot of the things he didn't want to spend time doing, or he found partners to handle those tasks. Whatever the thing is that you enjoy, or the thing that brings in the most revenue is a good place to start when deciding on where to focus your time.
I am not a fan of Cheesecake Factory. I mean, sure, I like the cheesecakes. But their menu is a book. There are so many options! Why is there so many options? They obviously want to appeal to a wide range of tastes. Right? Having options isn't necessarily bad, but the volume of choice often delays decision making and, I feel, has contributed to our culture of our desire to find the best this or the best that. You just need to know what's good and move on.
A huge selection or inventory doesn't mean much if all you want is a damn good slice of pizza. In professional services, web, design, consulting, etc., I see a lot of "full service" agencies offering every service under the sun. Many agencies handle this well, many times they bring in partners to help with specific things. There's nothing wrong with that. But I do think an agency loses sight of what's most important and what makes them unique when they pack on "all the things" to offer their clients.
In-n-Out has a small menu. Burger, Cheeseburger, and the revered Double Double. They have fries, too, and the obligatory beverage selection. They serve a decent burger and have done it that way since forever, and it works. Their simplicity in menu selection affects all facets of their business. Their cooks know exactly what they're cooking, so quality is more consistent. Inventory issues aren't a thing they need to worry about because they don't have a bunch of weird items to maintain. Meat, cheese, buns, and the fixins. That's it. It eliminates confusion on the part of the employees all down the chain. It instills confidence in their customers because they count on that consistency every visit.
Rudy opted to stick to the things that mattered, that he loved doing and made a positive impact on his business.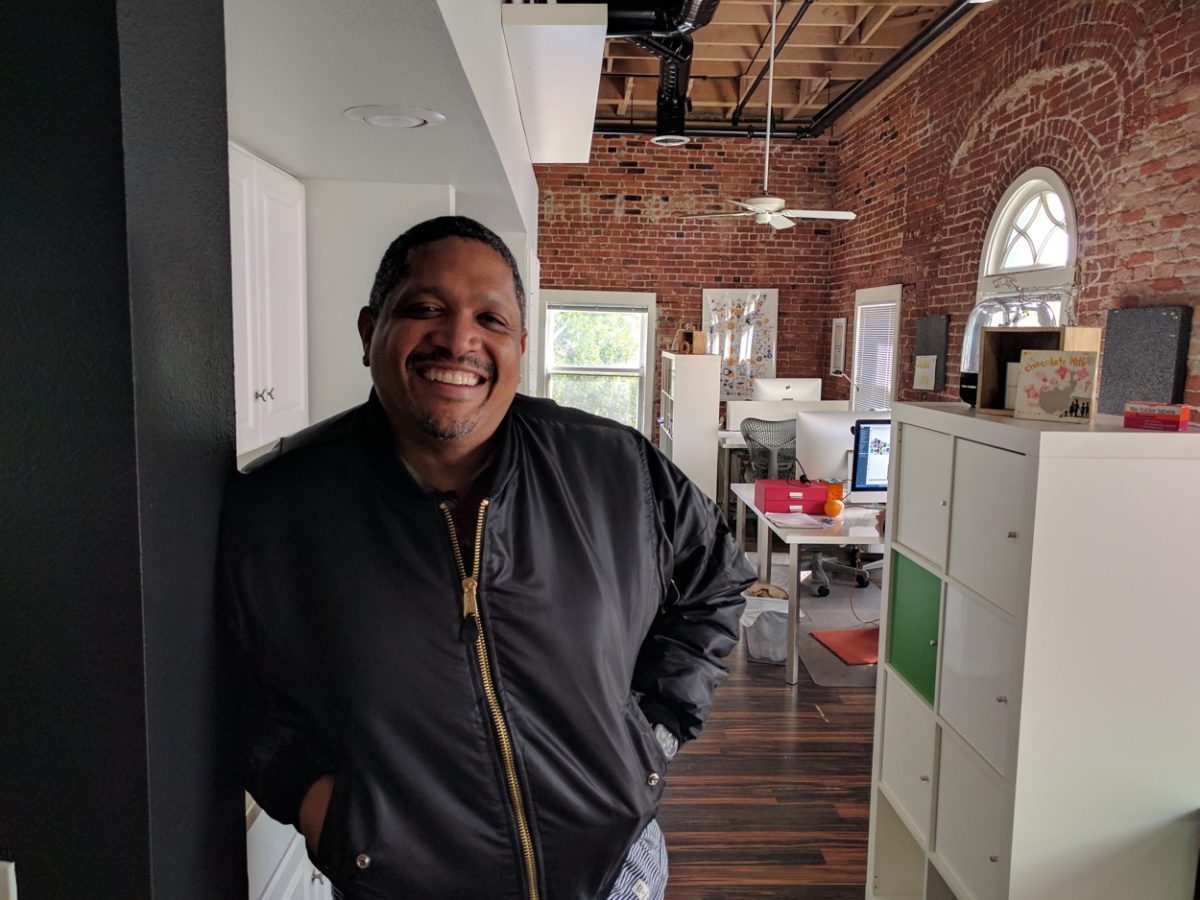 Rudy Manning at his office in Old Town Pasadena
Words Matter
One of the things that Rudy shared with me was how much thought he put into how he wanted people to perceive his business. It began with him asking me: "What kinds of projects and companies are you working with?" I do a lot of small and mid-size business projects. He asked: "Do you want to move up-market?" I do, of course. But I shouldn't ignore what has brought me to where I am now.
My biggest takeaway was how Rudy changed the complexion of his business by just changing the words in his company's name. He changed it from Pastilla Design Studio to Pastilla Institute. I know it's more than just the words, it's also the attitude, and it's also how one conducts themselves as a business representative in front and back.
Say those words to yourself. Each name conjures up different feelings and ideas. For me, when I was thinking about these names, Pastilla Institute immediately instilled confidence and professionalism; it made me believe that they did "big work." And they do big work, with clients like SAP and Microsoft. The only thing Rudy did was to change the words, and with that change, he created a different kind of brand.
He didn't start getting bigger clients overnight, mind you. But it was the beginning of how he positioned himself as a brand design studio, and that would inform his future engagements, which he still had to hustle for just like anyone else.
What Else?
Be patient, trusting your gut, and ask do I need that bigger office? Do I need more staff now? etc. etc. Branding is as much about how you steer your ship internally as it is about the name on your business card. Branding is trust and trust is the gooey stuff inside of a name.
I don't spend much time thinking about the mechanics or the root details of branding, but after lunch, with Rudy, I can say I think about it a lot more differently than I did before.
Next stop, I think I'll shake down an Ad Agency head for lunch…
Featured image credit: Jack Dorsey
Get Notified When We Publish New Content!
Join more than 2,500 people who get our marketing automation, business marketing, and WordPress news!