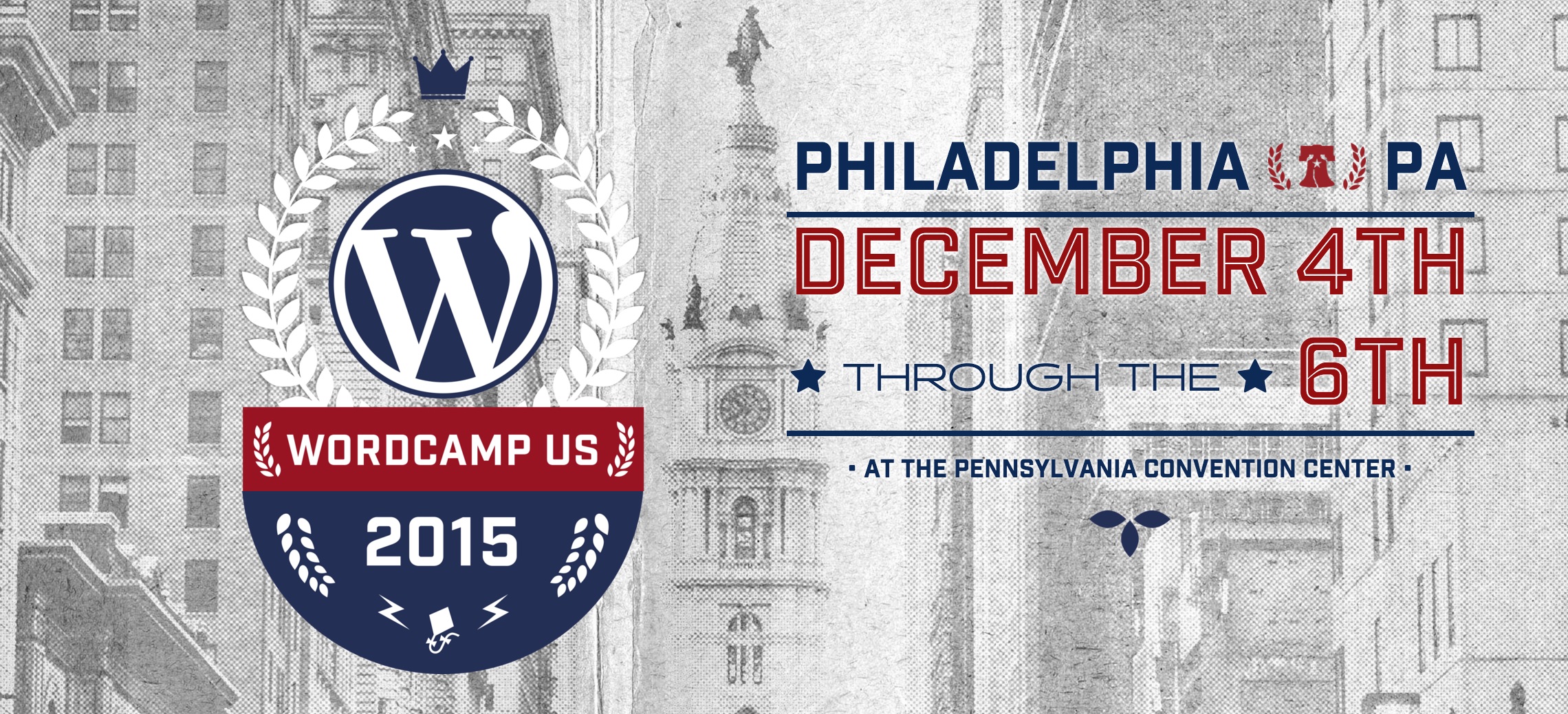 For those participating in WordCamp events through out the year and then the many more that have happened over the last several years, it's easy to become jaded. Honestly, I thought "man, another WordCamp. Do I really need to go?" I mulled it over and given the right opportunity, I jus took it and went. Before I knew it, I was in Philly. Boom!
I mean, how could I not go?
What is true for me, and I think so many others, is that the community aspect of the event was invigorating and energizing; it is the thing that made me fall head-over-heels in the first place: Community.
I got to meet a lot of people, so many dang people, all of whom are awesome, like Kathy Darling, who is a certified platinum-level hero, in my book. Her tutorials are great and her help when I first started learning WordPress helped me learn so much.
Meeting the guy behind Post Status, Brian Krogsgard was also awesome. If you're still not a member of Post Status, then hurry up. What's wrong with you? Best damn newsletter in the industry. Seriously.
The content was on-point all weekend, with lots of great stuff about the API, particularly Rachel Baker's talk about theming using the WP API. Heck I even got to ask Matt "Mullenberg" a question at the State of the Word. You can catch it here: http://ma.tt/2015/12/state-of-the-word-2015/, about 1hr 15min in.
I met a lot of new friends, like Jeffrey Nolte, over at WordPress Development (an agency you'll be hearing more about in the coming months), old friends, and really just got to run around the "City of Brotherly Love" like a fool. It should go without saying, but the value of a WordCamp cannot be topped. Just for the "hallway track" alone.
Tickets are already on sale for 2016, allegedly. 2016 planning is already underway for the next one. Will you be there?
A glimpse of WordCamp US 2015 in pictures…
Get Notified When We Publish New Content!
Join more than 2,500 people who get our marketing automation, business marketing, and WordPress news!