Open Source and Education. A Broad Look.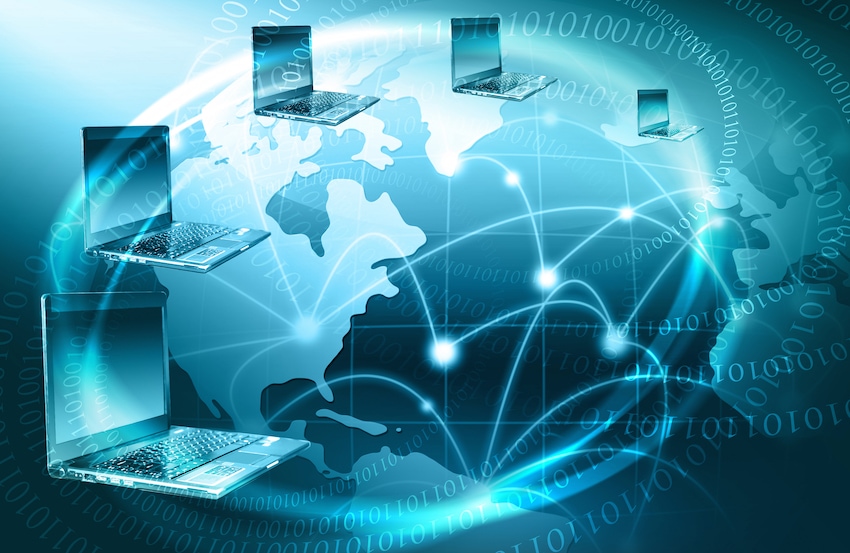 Open Source is a big idea and it's been around for a brief moment; the blink of an eye, in the grand scheme of things. At a basic level, it states that software and all that goes into it, code, design etc. ought to be free for all to use, contribute to and improve upon. There's a lot of reasons why this is a good thing.
All the ooey gooey that comes from the sharing of and re-tooling open source solutions is pretty obvious. Wikipedia, for one, is a prime example; however you feel about the site, there's no denying its Juggernaut status in not just the open source community but in our daily lives. Daniel Pink's story in the opening chapters of his book 'Drive' is a compelling tale of two ideals, mashed against one another with one coming out on top. Of course, his tale is an oversimplification. The notion that a solution built by unpaid volunteers from various backgrounds and educational pedigrees could be better than a solution built by the best paid and best educated minds that a multinational corporation with billions in the bank could buy is simply confusing.
As I began to build up DigiSavvy back in 2010 I evaluated the tools available to me; I landed on WordPress and haven't looked back. I didn't realize it then, but this whole Open Source thing was kind of a big deal. Now, with 4.0 coming out and a march toward WordPress usage as an application framework the popular Content Management System is poised to let businesses and enterprise do even more. There is no slowing down.
Taking WordPress into the Education Space
You don't have to look long to find out which educational institutions are using WordPress, or other CMS platforms for their enterprise. Since 3.x, WordPress has really "come into its own" as a true CMS and not just blogging software. 
WordPress gets a lot of mileage in building "brochure style" websites; informational portals, really, that help institutions connect with their audience. However, as the platform has evolved and grown, there have been some great innovators taking advantage of what can be done with WP and pushing the boundaries and changing the rules. In particular I look at LearnDash (we're a preferred developer over there) and what Justin Ferriman has done with the platform. LearnDash allows organizations/people to create a robust online course administration ecosystem that allows for student and course management and delivery, certifications. For the standard WordPress user this means you can administer courses and get paid! There's a lot of value in delivering a course online rather than delivering one in-person; you save time, resources and you can be everywhere at once!
But what about education? While I don't want to get into a full case study, our deepest work with Education comes from work with Western University of Health Sciences. We did A LOT for that project; most of which were site migration-related. However, there was one project in particular that was truly amazing. We had taken their previously BlackBoard administered government mandated testing and replaced it with a WordPress powered solution.
How did we take a solution that they were paying in the 200k range annually and replace it with an open source product? By listening and understanding what the needs were and seeing what tools were available and if it even made sense to make use of WordPress.
Turns out WordPress was the right choice. Setting up a LMS to allow users to register for their mandatory training modules was easy peasy. Figuring out which students, staff and faculty was trickier and we had to leverage tools that allowed us to "talk" to the network and pull in user data. Doing so allowed us to see who had taken their tests and courses and who hadn't.
Not just for Course Delivery!
Course delivery isn't the only use case, however. For our work with St. James' Episcopal School, they needed a Parent Portal to allow parents to pay for student dues, programs, trips etc. Not only that, but they needed to register students for the new school year as well.
Previously, their process was a mountain of paperwork. With the addition of the Parent Portal the process has become much more streamlined and efficient, not to mention environmentally friendly. Open Source provided an easy-to-manage solution that was secure and flexible. Leveraging WordPress multisite and a pair of popular plugins, St. James' Episcopal School runs a little more smoothly today, with WordPress as the engine
Making it compliant
It's great that we can take an Open Source tool and do something great with it, but none of it matters if it can't comply with Government regulations, specifically HIPAA. Keeping information secure, yet accessible to the proper staff was a key challenge as well.
Setting up SSL, having secure login areas, different administration roles with differing access levels and then integrating/communicating with Campus LDAP all worked together to allow us to put "all the things" in "one room" and playing nicely with one another.
Again, utilizing Open Source tool and other commercial standards tools, such as SSL, we were able to deliver on a project that addressed their needs at a third of the cost of BlackBoard.
Final thoughts…
The thing about Open Source solutions is that they can be fashioned to work the way you do; details must be attended to. Using a tool for the sake of its Open Source roots is a mistake. Use the tool that best suits the job at hand.
You can run your institutions site on WordPress, but you can also do so much more than that! We can build a true application for the future today that provides the necessary tools, flexibility and security to make it sustainable.
How are you using WordPress in education? I'd love to know.
Get Notified When We Publish New Content!
Join more than 2,500 people who get our marketing automation, business marketing, and WordPress news!