Marketing Playbook: How to Reach Your Audience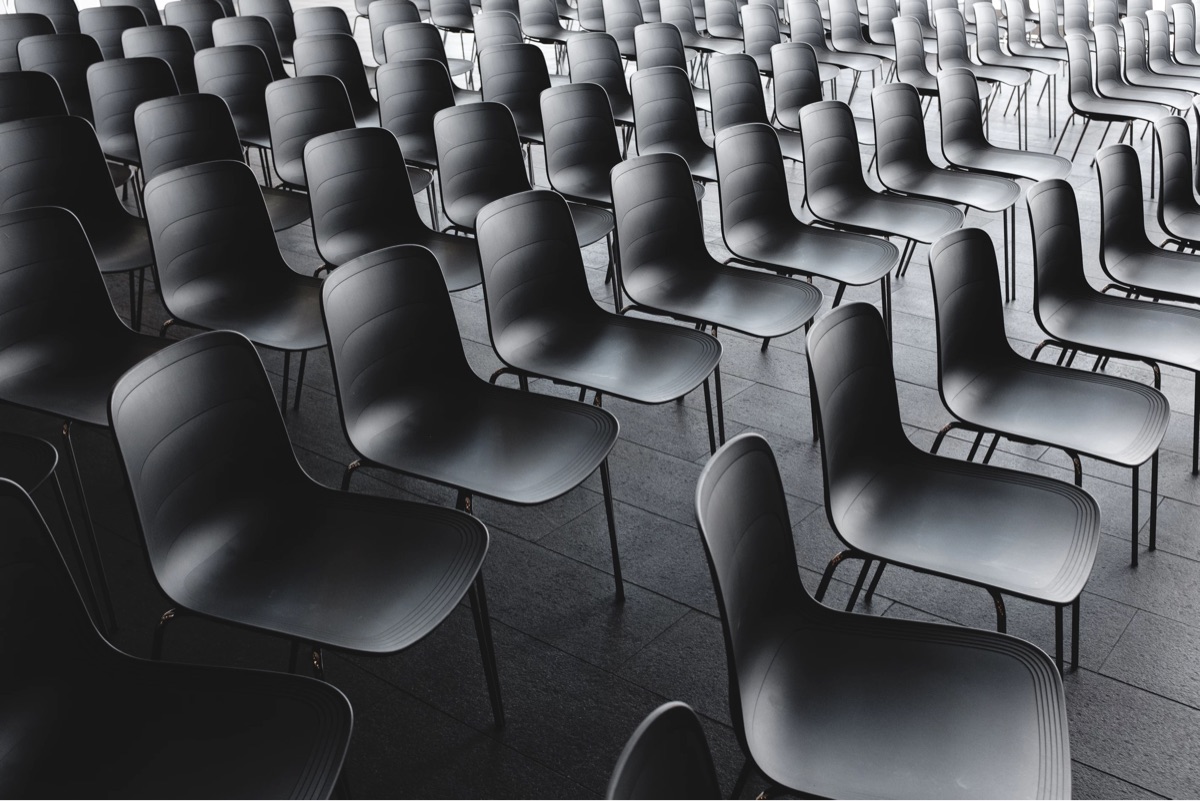 In a recent interview, former Late Night Talk Show host, David Letterman, said trying to reach his audience on a nightly basis was the most difficult part of the job.
You might not be under as much pressure as Letterman was during the heyday of the talk show rating wars, but as a marketer, you likely experience similar problems.
How do you reach your target audience?
If you promote a product or a service to the wrong group of consumers, you can expect to waste your time and worse, allow one or more competitors to swoop in and grab the target audience you should have been targeting all along. You must find a way to reach your target audience if you want to gain more customers and drive sales.
Let's review four effective methods that help businesses reach the right target audiences.
Present Helpful Content that Solves Problems
As a recent development in the world of digital marketing, content marketing has emerged as one of the most important components of targeting the right audience. The reason for that is by providing helpful and relevant content, you develop a relationship with the consumers that are interested in what your business has to offer.
Content marketing is a vital tool in making sure your business targets the right consumers, but more importantly, to get the right consumers to convert into lifelong patrons of your products and services.
Here are three platforms for content marketing programs:
Videos
Blog posts
Social media
You do not have to write all or even part of the content your business uploads online. The key is to have someone that can build trust and credibility by helping consumers solve problems.
How to Influence the Influencers
Another online marketing strategy that has recently caught fire is called leverage marketing. What you do is take advantage of the power influencers have on social media to reach the right customer base. You form partnerships with social media influencers to promote your brand and its message to the right target audience. Moreover, you have to find influencers that have the capability to influence consumers that want to buy products and services from your niche (remember that word?).
Software programs such as Grin make influencer marketing a much easier promotional goal. The software presents a database of proven marketing influencers, which is like having a digital phone book to reach long lost friends. Through Grin, you can send market influencers samples of your product, as well as manage your influencer marketing program.
A well thought out and carefully managed influencer marketing campaign can make the difference between your business targeting the right audience and completely missing the mark in growing your customer base.
Why Technical SEO is Important
When you think of Search Engine Optimization (SEO), you probably immediately think about Google and the other two members of the Big Three – Bing and Yahoo. Although creating a successful SEO strategy can help you reach the right audience, you can lose that audience by failing to maintain the technical facets of your business website.
After all, your business website is often the first impression your target audience has of your credibility.
Load Times Must Be Super Fast
What turns off a visitor to a website the most? The answer is a website chock-full of slow loading web pages! Nobody wants to wait for web pages to load like we did back in the good old days of dial-up modems. In addition, each of the Big Three search engines now uses web page loading speeds as a metric for ranking web pages.
Here a few tips to make sure your audience can access your content quickly:
Hire a proven fast domain system (DSM), provider
Do not upload unnecessary images (product images are good)
Do not use scripts and plugins
Compress web pages
Use simplified programming codes
Security Must Never Be an Issue
Have you ever heard of Secured Sockets Layer (SSL)? It sounds highly technical, but SSL is merely a term used for the encrypted code that ensures sensitive website data remains secure. SSL is mandatory for business websites that sell products and services online. It is also highly recommended for any business that wants to attract the right audience. Website URLs that include an https://, which is the first part of a URL, that indicates the website is secured by SSL. In 2014, Google announced it planned to make website security an important search engine ranking metric as well.
All business owners have to do is download and install an SSL certificate for their websites.
Mobile is Huge
Recent research released by respected marketing consultants points to the trend of consumers turning to mobile devices to make purchases. Mobile device purchases on the rise – the reason for the increase is the ease of making a purchase in just a few seconds. A customer in your target audience accesses your business website, finds the product he or she wants to buy, and then consummates the purchase in fewer than two minutes. If you want to reach the right target audience, you have to make your business website mobile friendly.
By the way, Google feels the same way.
Follow the Yellow Brick Road of Social Media
Maybe we should call it the Green Brick Road because social media is where your target audience is waiting to spend their hard earned cash.
The first step is to determine where your target audience hangs out on social media. Sure, it appears everyone has a Facebook page, but you should expand your list of possible social media sites to include sites such as Pinterest and Instagram. Many people might tweet, but does everyone visit niche social sites and forums like ResearchGate?
The answer is no. Look for your target audience on second-tier social media sites, as well as on the giants like Facebook and Instagram and focus on social media platforms that your target audience actively engage with.
Engagement is Key
So, you've found your target audience scattered across a few social media platforms. Now what? The time has come to engage your audience in a wide variety of ways, with the most effective way being something that requires a little time.
It's called responding to messages.
Ignoring or delaying the response to your target market's messages is a recipe for turning off the customers that matter. Reply to questions in a timely manner, encourage feedback, and above all, make your presence felt on social media sites by engaging your target audience.
Get Notified When We Publish New Content!
Join more than 2,500 people who get our marketing automation, business marketing, and WordPress news!