How Do I Choose a Web Developer?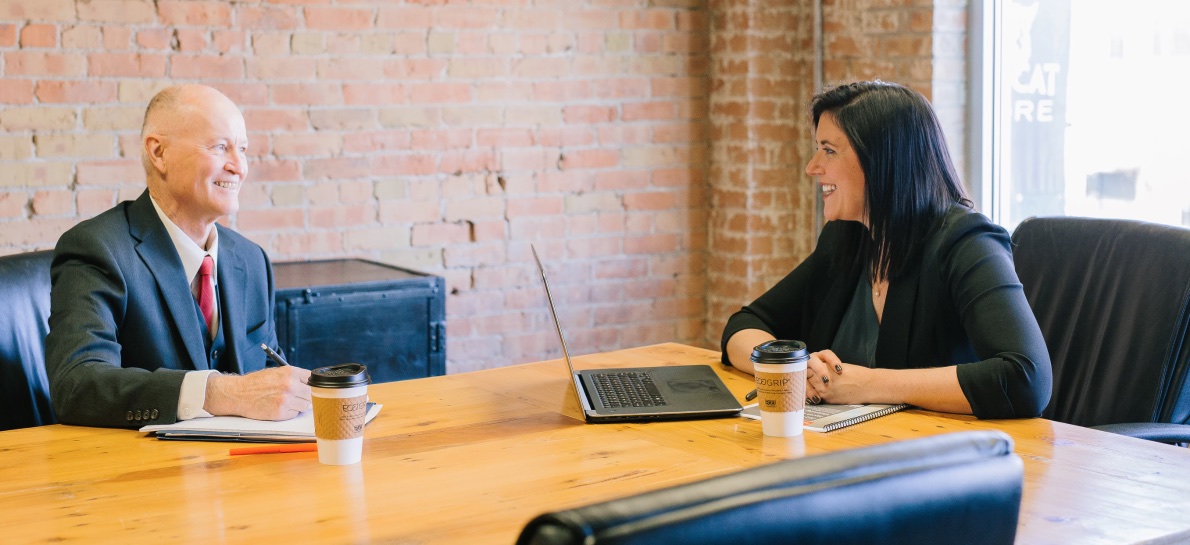 What came first: the chicken or the egg?
It's a question we get asked at a young age and quite frankly, most of us never come up with the correct answer. Is there even a correct answer?
The same conundrum applies to another question.
What comes first: the web designer or the web developer?
Although the same professional can be both a web designer and web developer, the fact remains that each job requires a completely different set of skills. More importantly, the answer to the question, "what comes first, the web designer or the web developer" is an easy one to answer.
The web developer.
Choosing the Right Developer
Web designers handle two important jobs simultaneously. They have to create an aesthetically appealing website that optimizes ease of use for visitors. Professionals in the field of web design hand over their brilliant ideas to web developers that bring the web designs to life by incorporating a wide variety of technical computer codes. Although web designers complete the first phase of a website, it is the web developers that business owners need to hire first to get their digital marketing projects off the ground.
Let's look at a few tips on how to select the best web developer.
Why a Developer's Technical Skills Matter
Business owners like to tell web developers they want a website that "looks cool" or that gets them "ranked high in Google's search engine." While both solid goals, the real reason small business owners should want a website is to attract more customers and hence, grow sales.
When you sit down with a professional that proposes a web development project for your business, you should ask several questions that reveal the skill level of the web development professional.
Which design elements do you think will attract customers to take action after visiting my website?
What type of web architecture will help me increase sales conversions?
Are you capable of creating a microsite within my website for uploading blogs?
Can you upload a second version of my business website that is mobile device friendly?
The last question is especially relevant since a rapidly growing number of consumers are turning to mobile devices to purchase products and services.
After asking the general technical skills question, you then want to verify the web developer possesses specific technical skills, such as the following:
HTML

CSS

PHP

JavaScript

WordPress

jQuery

Adobe Photoshop

Adobe Illustrator
If you decide to sell products through an e-commerce website, then you want the developer to have the ability to work flawlessly with Magento and BigCommerce.
Does a Developer Have Positive Reviews?
Sifting through online customer reviews can be a tricky endeavor. After all, which reviews come from customers with a personal ax to grind?  However, you should be able to get a good sense of the qualifications of a web developer or a web development company by reading the customer reviews left on Yelp and Google. For individuals that are freelancing web development services, refer to their professional profiles on sites like Upwork. You should also access a web developer's Better Business Bureau (BBB) page. The BBB hands out ratings for every business the organization lists on its comprehensive website. A rating of A+ sets the high-quality standard for professionals working in all vocations. In addition, seek the word of mouth recommendations from the people you trust, such as close friends, family members, and above all, professional peers.
How to Know if a Developer Is Experienced
Web development is not a job that affords you the luxury of saving money by going with a relative novice in the field. You want your small business to outshine the competition, and this means you need to pay for the services of an experienced web developer. First, ask the candidate to submit the URLs of websites he or she has developed. Second, contact the owner of each website and ask about the developer's credentials. The more successful projects completed, the merrier it is for any web developer under consideration. Most importantly, you want much of a developer's experience to mirror what you want your business website to look like after the digital dust has settled.
How Quickly Should a Developer Get Back to You?
This is part of the vetting process that you can conduct on your own. If something bad ever happens to your business website, you want to make sure the professional that developed the website quickly responds to your SOS phone call. Make a mental note about the response time of each call you make to a developer early on in the job discussion. If you detect considerable delays lasting at least a day, then you should probably look elsewhere for a web developer. Your small business website is much too important to leave the development up to someone that responds slowly to your text and phone messages.
How Much Should a Developer Cost?
Do you want the developer to bill you by the hour, for the entire project, or for several milestones? Hourly web development projects can be costly if it takes developers more time to complete the projects than initially expected. Fixed rate projects allow you to stay within your project budget, but fixed rate projects can take longer as well. The best option is to find a web developer who agrees to create two or more milestones. Milestone-driven projects keep you within budget, as well as allow you to monitor the progress of the developer.
An effective way to choose the right website developer is to give a couple of candidates a tryout. Similar to a sports tryout, a web development project provides you with insight into the skill sets of each candidate and whether each candidate is prompt in responding to your questions. When you try out a couple of candidates, make sure the web development project is small to ensure a quick conclusion to the candidate search process.
Obtain answers to the following questions:
Did the candidate go the extra mile to complete the project?
Was the solution creative?
How did the candidate interact with you?
Was a team involved or was the project completed by one person?
Take your web development project seriously by hiring the best professional for the job.
Get Notified When We Publish New Content!
Join more than 2,500 people who get our marketing automation, business marketing, and WordPress news!