A Little Bit About Intern Kassandra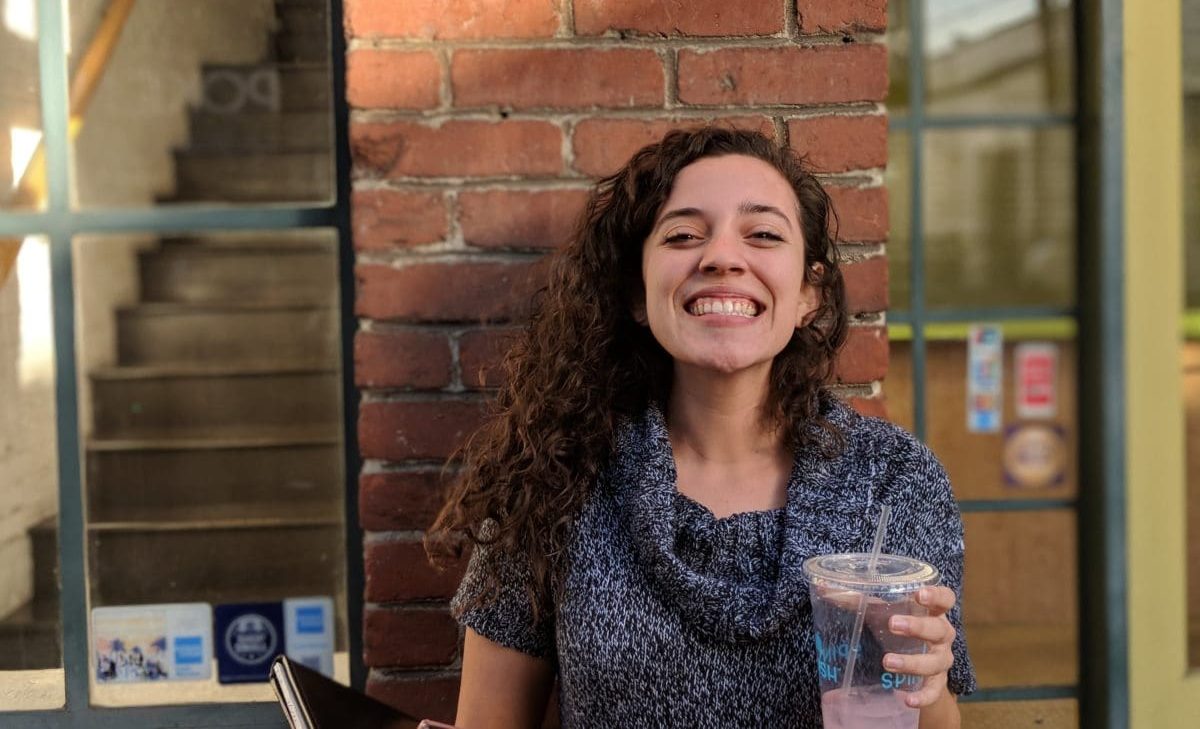 Who has two thumbs and is super excited today? This guy! Today we welcome aboard a new team member. Her name? Well, she'll tell you all about herself below. Getting some help on the marketing side of things has been on my radar for a while, so Kassandra's arrival is very much welcome. She joins a small but remarkable team of people who put up with my shitty jokes. — Alex
"Tell me a little bit about yourself."  A question that is typically asked during an interview, a first date, and maybe a bus ride home.
Well, my name is Kassandra Aguilera, and this is my introduction as the new marketing intern at DigiSavvy. I cannot begin to explain how excited I am to be apart of this awesome team and see our growth!
Originally I'm from Riverside, California where I was born and raised until I decided it was best for me to go to school away from home.  I am currently a senior at the University of La Verne studying Business Administration where I'm involved in a variety of activities such as the President of the Latino Student Forum, Delta Sigma Pi Business Fraternity, and the American Marketing Association.
A lot of my friends would describe me as a pretty goofy and upbeat personality who's always up for an adventure and good food.  When I'm not on campus some interests that I have include Zumba/dancing, crafting anything I can get my hands on, cooking new recipes, and walking my dogs.
I first met Alex as a consultant at my previous job at the Small Business Development Center (SBDC) where I worked for two years. I expressed my interest in marketing to him and explained how I was looking to get my feet wet in the industry to see if it would be something I'd like to pursue after graduation. When he told me he was looking to taking on an intern, he asked me to join his team, and I was thrilled to see where this new path would take us.
As a Marketing Intern, I'll be doing a variety of projects including writing articles on topics that can help business owners, assisting with the marketing initiatives for Digisavvy, and learning as much as I can from Alex as a business owner.
Starting off the year with DigiSavvy has inspired me to take this experience and make the most of it in 2018.  Since I'll be graduating this Spring, I'm getting a chance to see what the business world is really like and the different perspectives each business professional has.
And that's a little bit about myself.
Get Notified When We Publish New Content!
Join more than 2,500 people who get our marketing automation, business marketing, and WordPress news!