Plugins That Saved Me This Week: WP Featherlight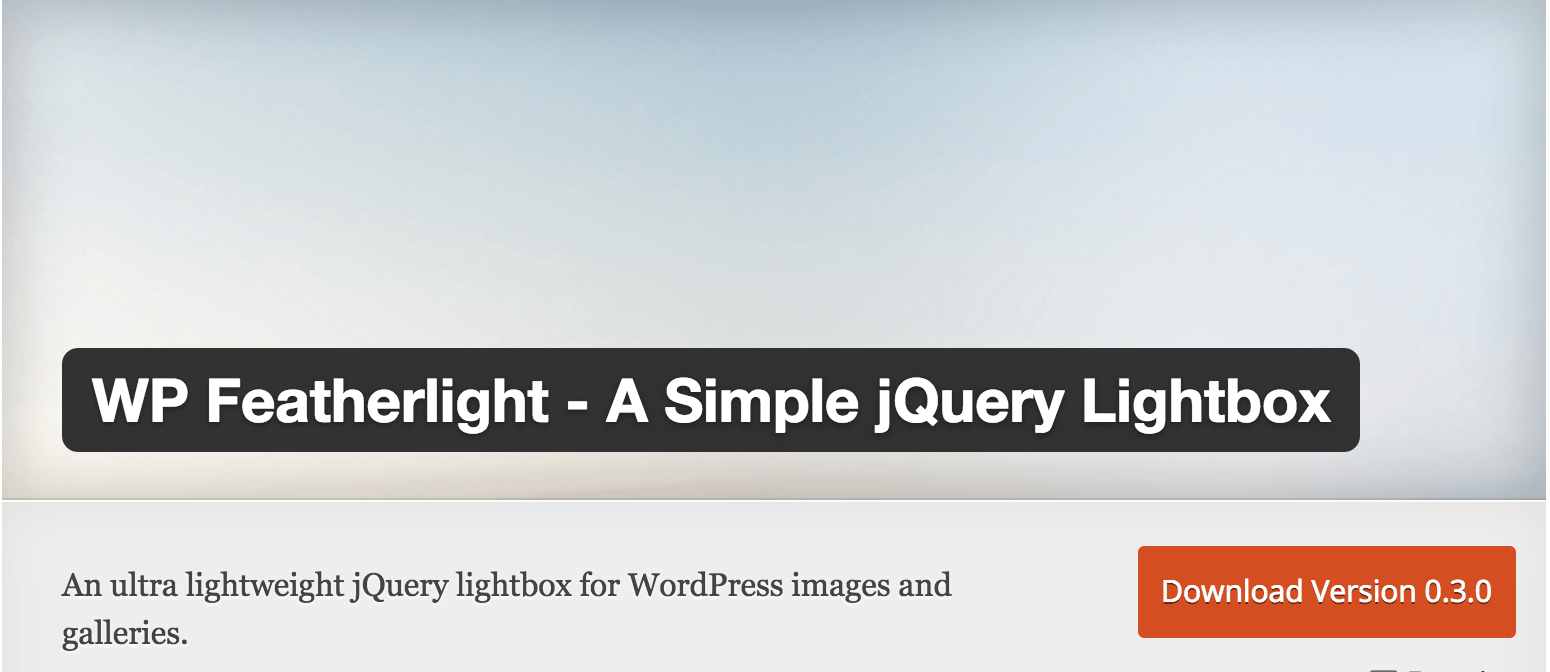 I really have to stop saying "plugins that saved me" when I do this bit. I mean, yeah, the plugins DO save me time, but it is all a bit overly dramatic, don't you agree? Maybe I should just rename it to "Plugins that saved me time this week." In any case, why don't we talk about this nifty new plugin called WP Featherlight.
WP Featherlight is developed by Rob Neu, and the guys over at WP SiteCare. WP Featherlight is based on the ultra lightweight lightbox plugin called simply 'Featherlight.' I use it here, on DigiSavvy.
The plugin is well written and it's small. It has ONE job: Easily allow your media to create lightbox popups that load fast and look pretty. Pretty rad, right? There are a lot of scripts or plugins that accomplish the same thing, but WP Featherlight is great at what it does and keeps its scope simple, remaining lightweight at the same time. Rob Neu builds good sh*t people.
The Featherlight lightbox effect can be disabled on a per-page/post basis via a metabox checkbox that can be found on each post's edit screen.
The ease of use and simple utility places this plugin in the company of other popular utility plugins like Modern Tribe's Image Widget Plugin or Never5's 'What the File' plugin. An easy-to-use plugin is one that doesn't overwhelm with unneccesary options or admin screens. Do a thing; do it well and be done. WP Featherlight shines in this philosophy and, again, that comes from Rob Neu.
The plugin is easy to use and probably the lightest of lightweight lightbox plugins you can find on the WordPress repo. Definitely worth checking out. The documentation is spot on and there's a repo that you can contribute to if you want to help out with the project.
Definitely give WP Featherlight a look for your next project.
Get Notified When We Publish New Content!
Join more than 2,500 people who get our marketing automation, business marketing, and WordPress news!