National Small Business Week and You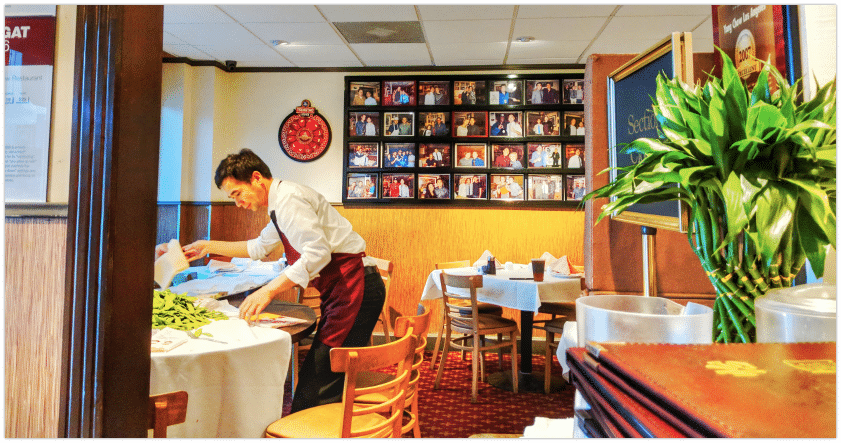 Every year the Small Business Administration hosts a week-long event to highlight Small Business, their owners, and programs to support entrepreneurs. This year it is being held from April 29th to May 5th.
I've heard it said that Small Business is Big Business. And I believe it! Off the top of your head, you're likely to cite some soundbites and quotes regarding small business. Perhaps you've heard that small businesses lead the charge on innovation; maybe you've heard that small businesses are primary job creators. Both are true! The Small Business Administration (SBA) found that small businesses tend to create more patents per employee than any other type of business.
Small biz does, in fact, drive innovation and job growth in our country. So it's fitting that we dedicate one week to the small business and their owners. I think y'all deserve more than a week, but we'll take what we can get!
I'm going to talk about why small business matters, what our spending dollars really mean to the economy, what small biz week programs are worth checking out, and how to get involved.
Voting with your wallet
First off, and I'm really sorry, but I'm going to get on my soapbox for a moment. I have strong feelings on where one spends their hard earned monies. When we spend we are voting. I'm not strictly speaking politics here, but how we spend our money and where it goes potentially impacts our communities. Specifically, what we spend has an impact on the local economy. If we choose to spend our money at a Starbucks or a national grocer will that money trickle back into the local economy? Yes, because their employees will spend their paychecks locally. Beyond that, will these companies re-invest profits back into the local community? Will they donate time and money back into the community? Where will the profits go? Will the profits go back into corporate coffers or will they help improve your community?
I've always been a fan of small businesses, but I have a new found appreciation for them since jumpstarting my own small business back in 2010. I pay attention to how businesses get involved in my local community. And there's a Starbucks, and they do get involved in the community where I live. So I want to make clear that I'm not saying all corporate chains are bad — it's important to take notice of how large businesses and small businesses involve themselves in your community and consider supporting companies and organizations that make an effort to get involved.
/end soapbox rant
Small Business Resources
There are a variety of resources available to small business owners where ever they might be. An excellent place to start is by searching the SBA's local assistance directory. Through that directory, small business owners can connect with local SBA offices, or work with resource partners like SCORE or the Small Business Development Center. Each resource provides many free tools and programs to help small businesses grow and get organized. Personally, I volunteer at the Small Business Development Center located at the University of La Verne, and they have a phenomenal team (yes, I am biased!).
Some (but far from all) of the resources available to business owners are:
Business planning and analysis
Marketing consultation
Consultation for startups seeking capital
Small business loans & capital funding
Consultation for businesses looking to get into government contracting.
Small Business Week Events to Note
National Small Business Week Virtual Conference
Twitter Chat, Join SBA (@SBAgov) and industry experts for the National Small Business Week Twitter Chat on Friday, May 4 at Noon ET on how to start and grow a small business. We'll be sharing tips and tricks to help you along your business journey. Join/follow the conversation with #SmallBusinessWeek.
Small business week hackathon – SBA and Visa invite you to bring your ideas and your laptop to spend a weekend solving real business challenges as part of the kickoff of the National Small Business Week 2018. There's a $24,000 prize awarded to the winner(s).
How to get involved
Getting involved in National Small Business Week is super easy. If you're a small business owner, hit up some of the events listed above. Reach out to a resource partner and schedule a meeting with them and see how they can help your business.
However, I think the best way (and the easiest way) to get involved is simply to shop locally. Shop your local businesses, say "hello" and learn about your local community in the process. Commit to spending a couple of days purposely shopping locally if you can help it, where it makes sense.
Lastly
As part of our content creation planning for National Small Business week, we've got a few articles coming up that highlight some of our clients and how they are thriving in the complex digital economy as a small business. So keep your eyes and ears at attention for them!
Have a great week everyone!
Get Notified When We Publish New Content!
Join more than 2,500 people who get our marketing automation, business marketing, and WordPress news!