Best B2B Email Marketing and CRM Platforms 2023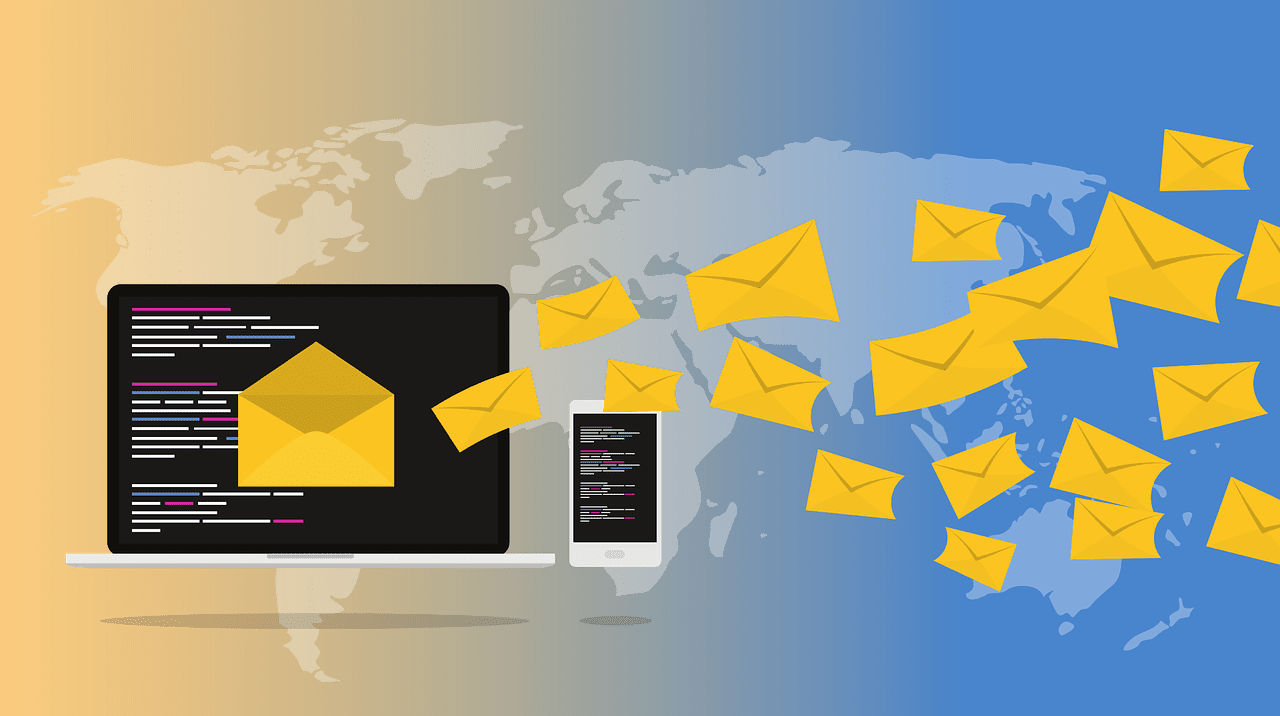 When it comes to email marketing and automation, the tools keep improving, and the options grow more numerous. What is a business to choose?
So, what is the best? It depends. In this article, we'll cover a few of the popular choices in this space.
Salesforce
The top of the mountain. Salesforce is a behemoth in the CRM space. This is a B2B-oriented tool, like Marketo below, but it goes much further with the tools it provides.
While most of the marketing platforms listed here handle a specific aspect of marketing, Salesforce provides an end-to-end solution that handles all aspects of the customer relationship and journey, from lead generation to email marketing and sales engagement.
Salesforce has gone big on AI and Machine Learning (like everyone else). It offers tools that provide deep insights and predictive capabilities that help businesses plan their sales and marketing campaigns. Their Analytics Cloud and Einstein AI tools excel in this area.
Salesforce has a vast ecosystem of products that help businesses grow their business. They also have an equally vast network of resource and technology partners that help integrate Salesforce into their customer's businesses or that can help them customize Salesforce to their needs.
What I like
What I don't like
Marketo aka Adobe Marketo Engage
Marketo was purchased by Adobe in 2018 and added to their experience suite of tools.
Marketo is a B2B-oriented email marketing and automation platform that provides advanced marketing automation features such as lead nurturing, lead scoring, and customer journey mapping, making it well-suited for businesses with complex buying processes and requiring sophisticated lead management.
There are various tools and features baked into Marketo. It has AI and Machine Learning capabilities that can help improve your paid campaigns and open rates on your email campaigns, which many smaller platforms don't provide or are on a higher-level tier plan.
Marketo pretty much handles the marketing and automation side of things for an organization.
What I like
What I don't like
Hubspot
The premium option is pricey but is also a complete package and more approachable than the Salesforce suite, in my opinion.
Regarding email marketing and automation, Hubspot remains one of the best options available (and expensive).
They offer all the tools you need, such as CRM, Email Marketing, and Automation. They also offer conversational bots, which can help route leads and customers where they need to go—it's an excellent offering imo.
Also, Hubspot is one of the industry leads in surfacing customer details such as emails, on-site actions, company, and other segment identifiers that help your teams better target your messaging.
Since it's priced higher, Hubspot also offers strategy consultation, which can be helpful if you don't have a marketing team, are on your own, or don't have that knowledge in-house, but if that's the case, then you probably don't need Hubspot in the first place.
What I like
What I don't like
ActiveCampaign
ActiveCampaign was a more approachable email marketing platform for small businesses, e-commerce retailers, and creators. AC has invested a lot in Artificial Intelligence and Machine Learning enhanced tools in the past few years. As a result, their packages are aimed at more specific use cases: Marketing Automation, Sales CRM, and Enterprise.
They recently restructured their pricing to reflect this change in direction.
As a Certified ActiveCampaign Consultant, I feel AC is the right approach for large and small organizations looking to get more from their email marketing and automation. I still believe their automation capabilities combined with their AI-enhanced tools and overall ease-of-use makes AC a strong option for any size business.
One compelling feature to discuss is AC's purchase of Postmark, a transactional email provider. What makes this compelling is that you can track transactional email open rates and initiate automated actions from Postmark's emails.
What I like
What I don't like
Customer.io
They leverage SMS, Email, In-App messaging, and Push Notifications to drive engagement and conversions.
Customer.io is aimed at B2B startups and organizations and especially those with mobile apps.
It excels at data-driven personalization and automation. Specifically, orgs will benefit from greater sales and engagement by nurturing their customers and sending the correct information at the right time. That's what any of these platforms do. Customer.io has a friendly user interface, and it's an approachable platform even for those with little experience using it.
The differentiator here is that Customer.io provides a lot of utility within apps with push notifications and other types of customer messaging. Hubspot and Salesforce also have this capability, but with Customer.io it's front-and-center with their suite of messaging tools.
Their pricing tops out at $100/mo before you gotta call someone in sales to get a tailored plan, and the price rockets upward quickly.
What I like
What I don't like
Which Platform is the Best Email Marketing Platform for Your Business?
It depends on what tools you need and how large your organization is. If your business has a dedicated sales team, then a solid CRM plus automation tool is ideal. Most of the options here provide those functions.
Even though their pricing has changed, I think ActiveCampaign is still an excellent choice for simplicity and cost-cutting.
If your team requires deep data integrations, Marketo provides that as part of the Adobe Marketing Suite. Salesforce is the best-in-class choice regarding feature completeness and data across all its products. Both will cost a pretty penny, and you gotta talk to sales (your sign that the price is $$$$$).
For small businesses, I recommend ActiveCampaign. For larger enterprise-level businesses, Salesforce.
For businesses with money to spend, Hubspot is a great option. All of its offerings are tightly integrated and have a pleasant UX. I don't think you'll find more users who feel disrespected by a UI/UX than those who use Marketo or Salesforce.
What other options might you add?
Get Notified When We Publish New Content!
Join more than 2,500 people who get our marketing automation, business marketing, and WordPress news!