Keyword Strategy Part Two: Your Competition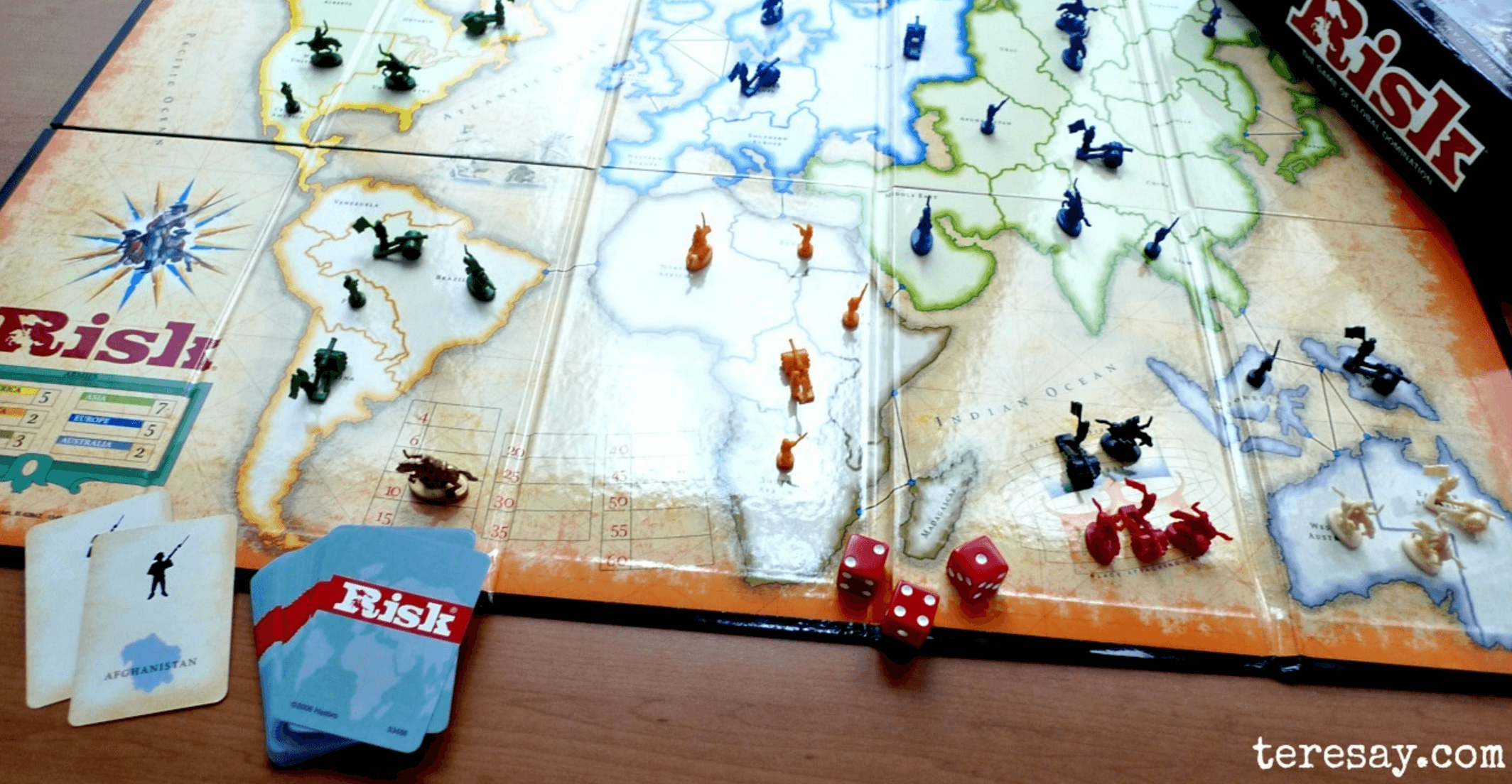 Featured image, courtesy of http://teresay.com/ —
Last time I wrote, I talked about how one can begin thinking about their business's keyword strategies. Keyword strategy at times does seem like "voodoo," with hard-to-measure benefit. I would disagree with you if that's your take on keyword strategy. It takes time and it takes effort, but if you take the time and make the effort, you will see improvements in relevant traffic and SEO. Today I'm going to talk about some more concrete and actionable methods for not only creating but also measuring your own keyword strategy and what tools you can use to get you on track.
Let's dispense with any talk of keyword mysteries or secret sauce strategies. That's lame. They don't work. What I want to focus on are simple strategies that take time, with patience and effort.
I'd break this process down in the following manner: brainstorming your content, finding the keywords you'd like to be found for and what you assume will work well for your business.
The best keyword is not super-difficult to rank for, yet is something that is valuable and easily searched by your customers…
start by brainstorming
What are your keywords? This is just your best guess; what do you want to be known for? What do you sell? What do you provide? Jot down a list of ten relevant keywords and go from there.
Take the keywords you've just written down and "Google" them, or "Bing" them; doesn't matter, just see what results turn up. Using "WordPress Developer Los Angeles" as an example, what do we get:
On the left is a Google search listing; on the right is from Bing. We can ignore any ads here. It's a good idea to take note of who is ranking in each search listing. Now, I happen to know what people search for and this term is a common term for our geographic area.What can one do with this information? Start looking at the pages that the search results link to. Sometimes they go to the home page, sometimes they go to a specific landing page—a page designed to rank well for a given keyword.

I would go through each of these sites, or pick at least five and start to "look under the hood" to see what makes these sites rank well. We'll get more into that when we talk about "spying on the competition," though.We are a WordPress development shop, in Los Angeles, and you'll note that we don't rank in the top spots. Shame on us! But it's something that we're working on using some of these very same techniques.

Have friends and family do the same thing. Ask them to note their search terms, ask them to list the top few sites they see—make sure they are not ads. Do provide some direction, though. Don't be too detailed, but provide enough detail so that they can find answers to the questions they will have. We want the effort to be as organic as possible. The idea here is that our friends and family won't know what we know in terms of what things we want to rank for; therefore they may not know what to search for. That's what you want to know: How people will search for your business and what you offer. You might be very surprised what you find and see that many of your assumptions were wrong.
Spying on your competition
Knowing where to start is hard, right? What does help is knowing what your competitors are doing. Competitive analysis is a topic that can take up volumes of space on a screen to go through it thoroughly. Here, our examples are abbreviated, but I think it will get to the heart of the matter just fine.
Look at what the other folks are doing and see if it makes sense for you to do the same thing. What do I actually mean?
Look up their site; review the service offerings they put out there. Are they inline with what you do? Are they offering things you don't? What terms are overlapping? Do they have pages/content that you didn't think about?
Look at markup and code. Yes, actually look at the website's code. Pretty much any modern browser will allow you to view source to review a website's code. Right-clicking on a page should reveal an option to do that, I know in Firefox, IE and Chrome you can do that. For Safari you need to enable web developer tools to view page source in that manner.
This website is well optimized. They have a natural and descriptive meta-description. They are using Open Graph (og:) tags to specify site name, URL, descriptions etc. og: tags are important because this data is used on a variety of social networks such as Facebook and Twitter, and many others as well.The CHRS Interactive folks here are going after "WordPress Design/Designer" and "WordPress Development" and I can see that we have an overlap. While design is not our core-service offering, I can see that I should probably target WordPress development as a part of my strategy.How about another example:
Ohhh. The above example's code is minified, making it harder to read. You can always take minified code like this and dump it into a site like Unminify.com to make it easier to read. I did that part for you and pasted the code in a Gist:Again, if we look at her meta titles, descriptions and og: tags, we can get a sense of what terms Kristin Falkner here is going for; not only going for them but getting the top rank. This lady is winning, for sure. And that's something that pays big dividends in this line of work, too. Often people call or directly contact the results they find in a first page result.
Look at headlines, words that are bolded, titles etc.
When looking at code, try to identify meta descriptions and meta titles. See what you can use to make sense of things.
Look into long-tail (longer, less specific keywords) as part of your keyword strategy. If you sell clothing or men's shirts, and you use only those you're not going to win. There are other competitors like Macy's and a whole host of large retailers that will rank for that term. So find other related keywords that will relate and result in more specific traffic—and better rankings to your website. Try "Men's Shirts your-city-name," or "Custom tailored Men's shirts," or "Men's custom dress shirts your-city-name." The idea is to get into the mind of the people who want to do business with you. Their search starts online, so getting in front is key, but understanding how people search and what they search is the real mystery to unlock.
SEO is about serving someone with the best possible result. There are people out there searching for your very business, and you need to get in front of them. As your authority grows based on less searched, longer keywords, you'll be able to tackle the top-ranked giants as good as anyone. — Hubspot
Let's say that now you have some idea about what brings people to your site and what they look for and click on. Still, that doesn't help a whole lot with drumming up keyword strategies. To do that, you're going to need some extra tools in your business owner utility belt! So I've put together a list of known tools that are good and good for you.
Keyword Research Tools
Keyword.io — This is a free tool that requires only your email to signup. But you can enter a keyword and out spits a list of keyword suggestions and can help you to brainstorm other potentially more useful keywords than what you've found on your own.
Google Keyword Planner Tool — Primarily used for Adwords Keyword Campaign planning, but can be used to good effect for general content and KW strategies in general, apart from Adwords. The thing I like about this tool is that it gives you search popularity of a given term over the course of a period of time.
Rank Tank Suggest — This is a Windows and Mac app that's free to download and use, if you provide them your email. The idea here is to leverage Google's search autocomplete API to drum up relevant keyword results that you can target. It's a pretty neat idea. When you do a Google search, you'll notice that your search is often auto completed or you'll see suggestions as you type. This is a good way to also get some natural/organic search ideas.

Keyword Spy — Another nifty tool that can be used to gain some swift intelligence on your competition and find what keywords they are ranking for. Some of the information you can get pretty easily and for free, but it's a service worth signing up for in my opinion.

Above is just a sample of keywords and the rankings the good folks at 9seeds have. This is not a comprehensive list and they certainly rank for other more meaningful terms than what we see here. But are there opportunities to capitalize on? I should say so, "WordPress Developers" is highly competitive, but maybe I should consider that as part of a strategy going forward? Maybe write an article about the keyword? There's a lot that I could do there.

Hittail — Hittail is a great tool; they attempt to take the guesswork out of how people are getting to your website. That is, they attempt to extract the search terms removed by search engines to give you insight as to how people are finding you. Search engines started removing referring keywords from results to prevent people from "gaming" the system. It's worked well; the idea is that you should be focusing on useful content, not keywords. Who's a hypocrite? This guy! Anyway, I love and use this tool often. This is a paid tool, by the way.

Know My Ranking — This tool is developed by Sofly, the makers of WP All Import (a great WordPress plugin). It does one thing well, it monitors how you rank for your chosen keywords and gives you a report showing your progress over time. It's simple, affordable and just works.

Honorable exclusion — Moz.com. It's the the tool of tools, in my opinion. If you want to track keyword ranking, on-page optimization opportunities and search up your competition, this is among the best toolsets out there. However, I don't feel like it's a great tool for someone who isn't doing this sort of analysis for a living; I think the tool is intended for professionals, such as us, who use it for many clients.
Does it actually work?
If you put in the work; if you are consistent and dedicated then, you bet, it works. For the term "Los Angeles WordPress Developer" it's been a slow climb, but we keep chipping away and we keep ranking better and better. You just have to work at it and be patient. It pays off, over time.
 The above report is from the Know My Rankings tool, which I highly recommend, for measuring keyword positioning. Keyword ranking isn't the only thing, but it's a decent way to measure the results of your hard work.
Final thoughts…
Any strategy having to do with keywords doesn't actually start with the keyword itself, it starts with the value that you provide to a prospective customer. That's where all your effort should be. Keyword strategy is merely a guide to help keep you focused. That said, just keep plugging away and measure your progress and you'll do just fine.
Get Notified When We Publish New Content!
Join more than 2,500 people who get our marketing automation, business marketing, and WordPress news!