What Page Speed Means for Your Adwords Campaign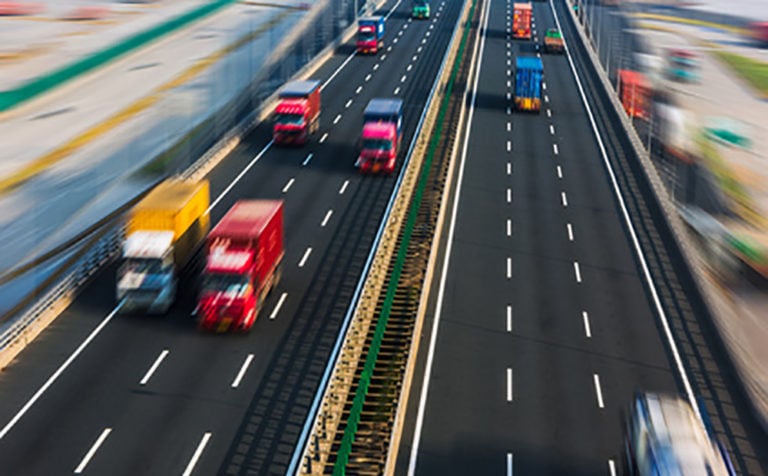 How do we make all the interwebs faster? There's a lot to think about with our websites aside beyond all the nifty and cool things we can do to create better user experiences. An often overlooked metric is site performance. While we race to innovate we have to make sure we're being diligent to keep our sites peppy.
The previous link tells us that Google has placed heightened importance on Website performance. This, however, is not news. Professional SEOs and lay-website admins have seen rankings and traffic tank with shifts and tweaks in the search engine algorithms. Simply put, performance-based algos aren't going anywhere and it's time we accepted this simple truth.
On the topic of mobile, did you know that you need to have your "above the fold" content render in under 1 second??? Betcha didn't!
However, Web Page speed is no longer a problem for Web Devs and SEOs alone. Nope. Now it's YOUR problem too, PPC manager person.
As Google has modified its algorithms, it's become more clear that the burden of Pagespeed is no longer one of just organic search, it also belongs to paid search. So SEO and PPC efforts definitely need to take Google's Pagespeed insights into an account. Performance should be consistent across all devices, or as many as possible, simply because it's a sign of the times we live in and, also, performance of Ads can be linked directly a site's performance. Think landing pages, people.
Website Performance & AdWords Performance
Now that we know that user experience == site performance it's easy to figure out what we need to take a look at. Adwords performance will fluctuate, meaning that while your ads may be bringing people to your website, they may bounce away quickly because, frankly, page speed sucks.
What makes for a good landing page experience, according to Google?
Producing useful content that is worth being shared and timely is a good start!
Don't make a poor user experience by bogging down your site with tons of ads and scripts to affect ad behavior
Having a solid and easy-to-use site structure is also a key. Can people easily find content they want? A good test is to send friends and family through your site and have them find specific pieces of content and then tally up how long it takes. Perhaps your idea of content structure isn't great.
If a site is performant, then folks are more likely to stay on your site, click-thru to other pages and stick around longer and even participate.
That said, Google states: "Your landing page experience affects not only your Quality Score, but also your Ad Rank and advertising costs. If it takes too long for your website to load when someone clicks on your ad, they're more likely to give up and leave your website. This unwelcome behavior can signal to Google that your landing page experience is poor, which could negatively impact your Ad Rank. That's why you want to make sure your landing page load time is up to speed."
Now that we have a little more information on the greater impact slow site speed can have, it's important for PPC pros to partner with the right people to resolve these issues at the root.
That said, some Web devs can bristle at the notion of having to go in and "fix" what they have developed to make your PPC results better overall. Again, it's important to stress that the nature of the relationship between PPC folk and Dev folk is symbiotic in nature. What does that even mean? Simply put, if you're a PPC person buddy up with your Web developers on your team or within your network. It behooves you.
You need to be able to show the correlation between performance and click-thrus to all stakeholders. Data is a pretty good motivator, I've found.
It's really about creating a Data-Driven Culture. Clicking that link will give you an idea of how to translate business goals into measurable analytic data, it's something real that your colleagues can't ignore and helps you align the right talent to tackle specific problems. See what we're doing? Using real data to solve problems is a thing of beauty, I say!
How to look at web page performance
Turns out Google's got just the thing to help you investigate factors that affect page speed and performance. Things like the PageSpeed Insights tool, and the recommendations in Google Analytics (as pictured below) can help paint the picture.
Another trick is to have easy access to Adwords metrics in Google Analytics. If you do PPC professionally, you probably spend a lot of time in Google Analytics. You can click this link and add it to your web property easily.
Visits and Bounce Rate by Landing Page
Obviously we want to take a look at our most important pages that we target with a PPC campaign, our landing pages. Right?
If you have high bounce rates then definitely look into performance of those pages (people are very impatient these days!).
Do people know what to do on that page? Are the calls-to-action clearly defined?d
Is the content on-page relevant to the keyword driving traffic to it?
Visits and Bounce Rate by Keyword
Similar to the previous item, we want to focus on high-performers. If we're getting high bounce rates, or very little click-thrus then, Houston, we have a problem. Optimization ideas here include:
If you are bidding on broad non very specific keywords, review your negative keyword list. Should you add more?
Check your Search Terms report in AdWords. Are the queries that are driving clicks relevant to your offer?
Test using more specific keywords and other matching options, such as Exact.
Check to see if the keywords you are bidding on are relevant to the landing page.
Get Notified When We Publish New Content!
Join more than 2,500 people who get our marketing automation, business marketing, and WordPress news!