6 Plugins for a Smoother WordPress Migration, And How to Pick the Right Ones for Yours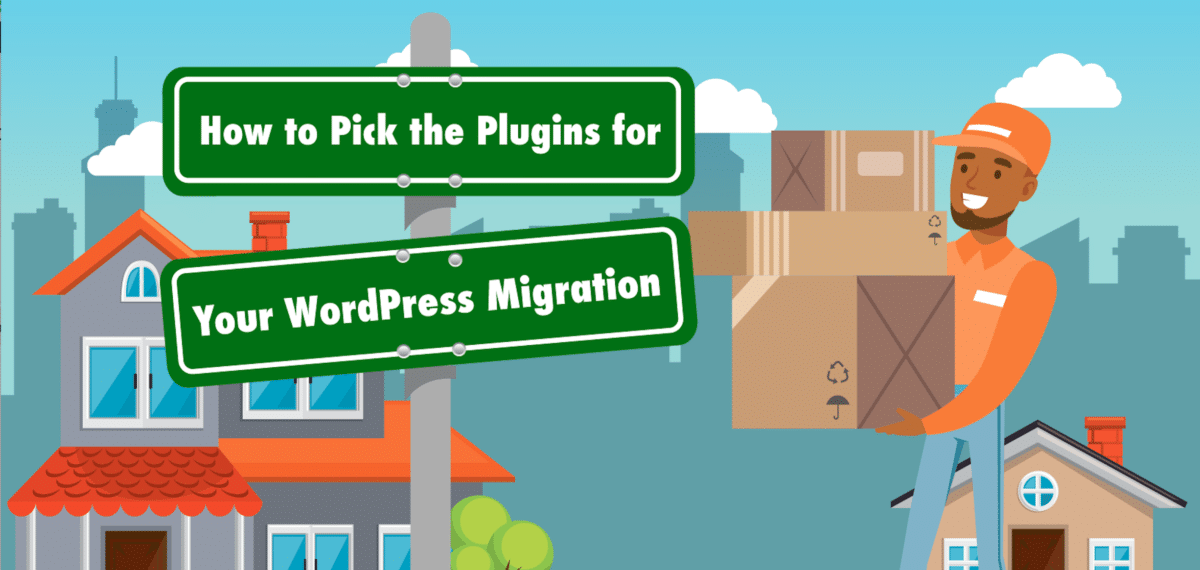 There are two schools of thought on the best way to move:
Manually pick up everything you own, put it in boxes, rent a truck, load the truck, unload the truck, unpack.
Hire movers to do all of the above.
For a move to a new house, option 1 can sometimes make sense. Movers cost money. And they might not handle your knick-knacks with the level of care you would. Ultimately it comes down to whether you have more money or time to spend on the project.
When you're migrating your WordPress site, though, it's a different story. Your "movers" are plugins that can automate parts of the process, and they can take better care of your digital knick-knacks than you might be able to manually. The right plugins can shave hours off the migration and make sure the new site is ready to run smoothly, with minimal (or even no) fees.
Here's a top list of plugins for a trouble-free WordPress migration. Use this chart to see which plugins can help you make the move, and scroll down for a detailed list.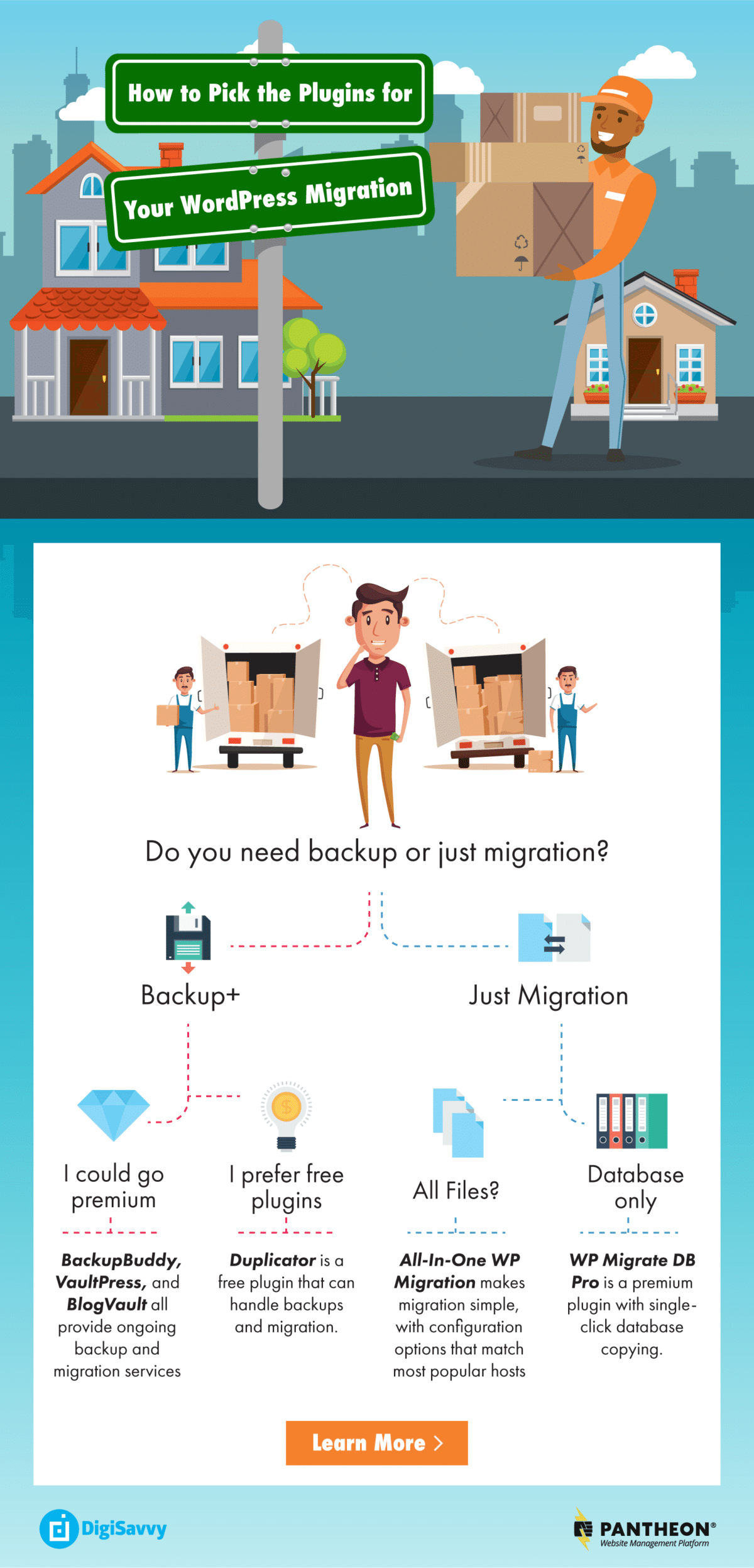 Here's a detailed breakdown of the six plugins in the chart:
Moving a WordPress site can be just as stressful as moving to a new house—albeit without the physical labor. Hire any of these six movers to help speed your process along, and you'll be ready to decorate your new digs in no time.
Want to make it even easier to migrate your site? Pantheon is proud to partner with the fine folks at Digisavvy to do the heavy lifting for you. Learn more about our migration services.
Get Notified When We Publish New Content!
Join more than 2,500 people who get our marketing automation, business marketing, and WordPress news!