Syncing Content For WordPress? There's a Plugin for That!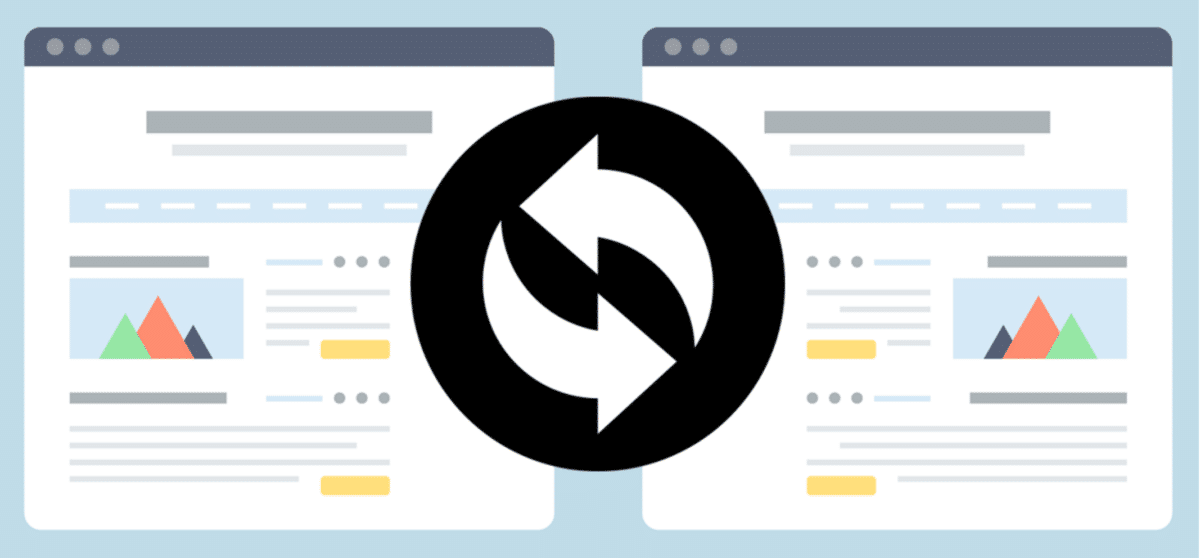 There are over 40,000 plugins in the WordPress repository as of this writing… I suppose that will remain true long after, right? Oh well! Look, there's a lot of plugins. Some of them are pretty highly-rated, some are phenomenal while others are a little lacking. It's okay. Not every plugin can be a winner. Today, I'm going to chat a little bit about a new plugin on the block. You may have heard of it; it's called WP Site Sync for Content (or Sync, for the sake of your fingers).
When building out sites, I use DesktopServer, made by Stephen Carnham and his wonderful crew over at ServerPress. When I have serious questions that no mere mortal can answer I talk to Dave "Ask the Stache" Jesch, over at SpectrOM Tech.
A crazy thing happened one day, and they decided to conceive a plugin baby. They named it WP Site Sync for Content, and it weighs about 453kb zipped and has a pretty mellow attitude that won't crash your site when you activate it.
What is it and what does it do?
Aside from being awesome? Okay, I'll tell you! For starters, this little plugin is magical. In its current iteration, it allows you to sync single pieces of content (pages and posts) between two WordPress websites. That's it. Plain and straightforward.
The Gif below illustrates me deleting a post (on the right side). Then, on the left side, I go into to a post and then sync it back to the site where I previously deleted the content from.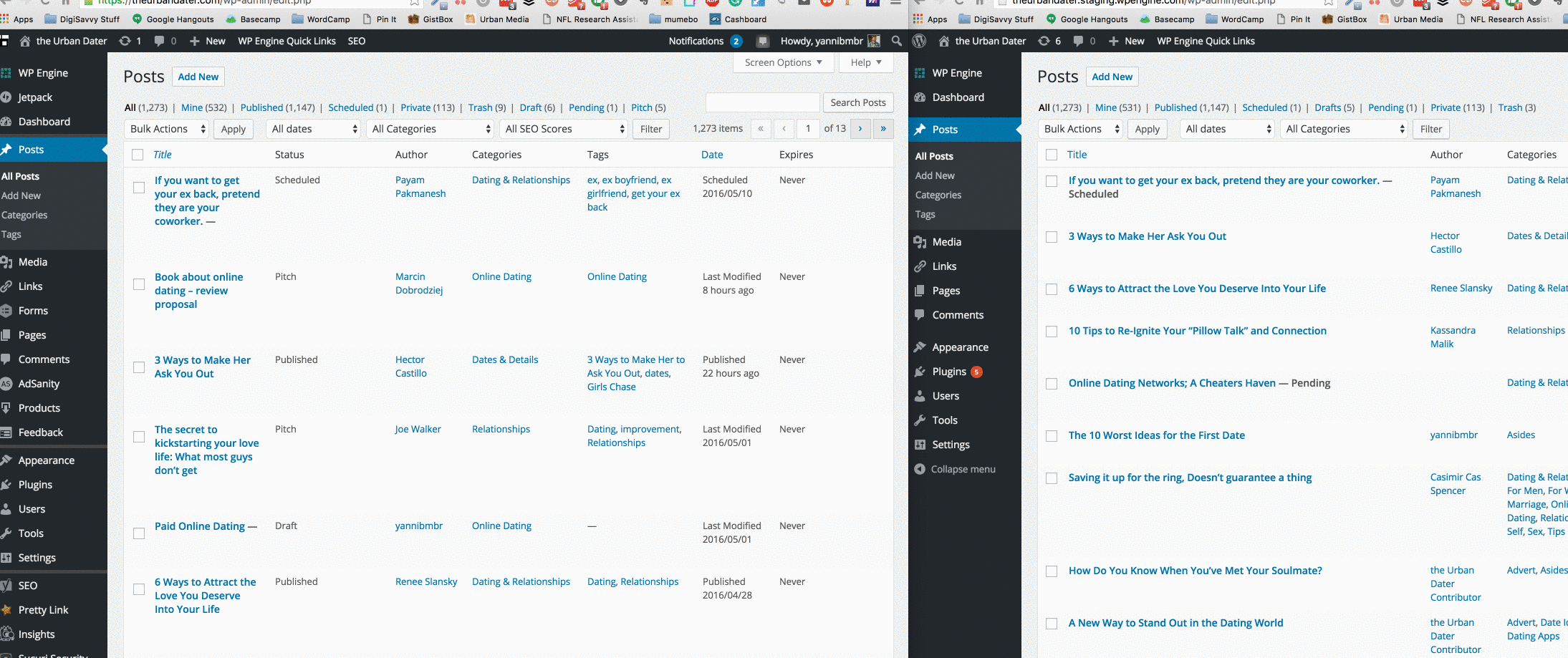 You might be thinking to yourself: Well, doesn't Backupbuddy or WP DB Migrate Pro do this already? No, they do not. Those are excellent plugins, however. Backupbuddy does a great job of backing up an entire database and sending it where you want and also migrating that database to where ever you want. WP DB Migrate Pro is designed to transport a database easily from one site to another, especially useful for devs.
Sync is svelte, and it does a single thing well. Sync content. That is a feature that has been missing in the WP ecosystem. RAMP, from CrowdFavorite provides this functionality, but at a pretty hefty price point. Sync is the missing link, and I'm excited about its future, and you should be, too!
Any weird stuff I should know? Has it had all its shots?
I tested this on a resource-intensive site that receives a fair amount of traffic each day (around 3,000 uniques). It worked just fine on the WP Engine hosted site, and that was that. I did have some initial setup issues, but it was user error and not the plugin.
Where can I get it?
The good news is that it's free, and you can get it right now from the WordPress plugin repository. Click here.
What else can we expect down the road?
From the team about future add-ons and features.
We're also hard at work on additional features and are nearing completion for add-ons that will allow for syncing Custom Post Types, Author attribution, pulling content from live to test/staging server, syncing comments, and more.
What Jesch and the ServerPress team have done is laid out the foundations for a robust platform. Now, I don't know all the things they have planned—I know exactly zippo about what's to come—but I can think of a few ways in which this is helpful. They could build an add-on that lets you sync bulk amounts of content between sites quickly. Gone are the days when you had to use WordPress Import/Export for accommodating large changes in content between sites.
This tool has the potential to offer a lot of flexibility. Just take my money already!
Get Notified When We Publish New Content!
Join more than 2,500 people who get our marketing automation, business marketing, and WordPress news!