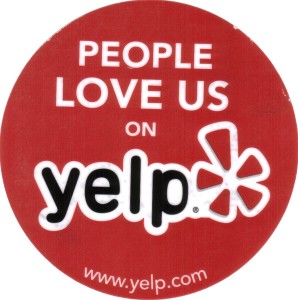 Proof. It's important. Before I watch something on Netflix, I want to know that it's good. Being something of a foodie, I want to know that the new place I'm going to is well reviewed on Yelp. I just do. For me, quality stands for quite a lot. These days, with all the social networks out there, and the juggernaut that is social sharing, finding quality products and services is even easier.
I say this because in order to promote your business, it's imperative to include proof about the quality of your work. That is, provide real customer stories!
Now, how can you incorporate these stories and testimonials?
Include your customer's real names/titles and use their pictures, where possible. If they have pictures on LinkedIn, see if you can use that photo. Better yet, link to that profile. This adds additional authenticity to your testimonials.
Don't place testimonials in random places, instead place them where they are relevant to the work you did with the client. For example, if we have a blog post we wrote about one of our new client's websites then we'd include a testimonial there for it, where it would make the most sense to have it.
More is more. The more proof you have the better it can make your business look, especially since all these testimonials are authentic.
Get Social. Create a presence on site's like Yelp or other local review sites to help spread the word. Your reviews get aggregated on other services such as Google Local and the like.
Not matter what product or service you're selling, potential customers want to know what they're getting and what other people think. In other words, customers want to know if you've made YOUR customers happy, before they do business with you. Testimonials and customer reviews are powerful tools for your website and content for helping convert prospects into paying customers.