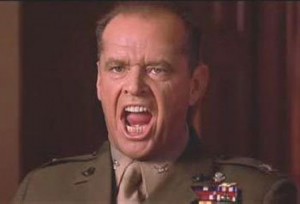 The truth about Search Engine Optimization isn't about a bunch of seedy secrets. It's about understanding what it really means and the fundamental truths about what SEO is and how to make it work for you.
We've been doing SEO for a while now, for a number of clients. What we've understood to always be true was this: Keywords matter. However, that truth has been evolving for a while now. That is, simply keywording the hell out of your website's pages are not going to cut it all by itself anymore. What is more important is getting other, reputable, website's to point to yours; not only that but creating useful and compelling content. Those two items are more paramount than anything for boosting your website's rankings.
We have seen it with one of our clients, the Urban Dater. They rank well for over sixty keyword terms and by well we mean a top 5 placing in Google's search index. What is it that they do, then, to help achieve those rankings for those keywords.
Nothing.
That is, they really don't have a keyword strategy that they adhere to. They just write amazing content that attracts traffic like a magnet. That's it! It's simple stupid, but highly effective as a method of boosting organic traffic. That said, your real challenge is creating useful content that people will actually search for. Which leads me to…
How can you improve the search engine rankings of your website?
Put on your customer hat – Like I said, the challenge is creating useful content. To really understand what that means, you need to look at your business and think like a customer. Ask  your friends and family what they would type up in a search for a similar business or product. Then do some research on those terms in Google's Keyword tool
Spy on your enemies – Find other websites that do what you do and look at what keyword they use. They may be using keyword that you haven't thought of.
Create a Social Media Presence – Google and Bing index social media sites like twitter and Facebook. Having a social media presence that ties into your website can be instrumental in gaining valuable rankings and broadcasting your brand more widely. Simply put, it's one more place to put your valuable content.
Hire an expert – You kind of had to know I'd go there. Right? Maybe not, but still it doesn't hurt to hire an expert consultant on a per-project basis to help develop a strategy and review your website's SEO and SEM effectiveness. If you want to talk to us about that, then you should contact us.
Provide Value – Unless the content on your site is life changing or immediately actionable/useful it probably won't lead droves of people to it right off the bat. Provide a free report or product or something of use to a person searching for the things that related to your business/service/profession. Think about what you would find valuable and see if it's something you could provide through your site.
These tips are brief, but actionable. There's no reason why you couldn't run through these items in a couple of hours and create an initial framework to get your online identity growing where you want it to grow.