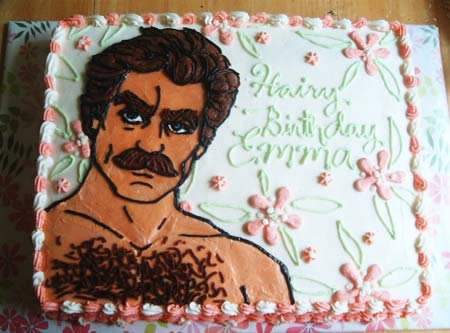 It seems like only yesterday we celebrated making it to our first birthday. Looking at that first b-day post and seeing what happened in the last year has made me think a lot about 2011, in review.
First off, I'm really proud of this agency. We continued to grow and grow. We more than tripled the business we did in 2010 and that's no easy feat. Chris and I have worked hard and collaborated on strategy and have come up with things that worked and some things that didn't. That's how you grow, right?
So as we head into year number two there are still plenty of questions to answer and things to hone. I think we're still trying to be all things to everyone. Even though we can do a lot for businesses wanting to improve their online presence, but the truth is that we still are trying to carve out an identity for ourselves.
What's changed since last year?
Not a lot, but a lot. Huh? We've tightened up our planning processes, added a project manager. We've also improved our time management and tracking, to assist in better identifying where we can improve our services to our clients. It may not seem like a lot, but it's been a huge boost for our team in terms of productivity.
What's to come for this Digital Marketing Agency?
A re-design
Chris has felt that our site lacks personality and a certain dynamism. It's taken me a while to absorb, but the guy is right; he typically tends to be. =)  —  Chris and I have pretty dynamic personalities; we're fun-loving jokesters, but also problem solvers at heart. We're a hoot in any situation and we're just plain fun guys. That personality doesn't really come through when you look at our site. We think that it should! After all, if you met us, we sorta think you'd want to work with us. True story! =) – In the coming months we'll be planning a new iteration of this here website
Honing what we do
Like I said, we spent a great deal on being all things to all people. While helpful to a degree, we're not putting our best foot forward. We've talked strategy and really had a heart to heart about what our core strengths are and how we can best serve clients going forward. We're story tellers and architects.  That is, each client represents a story when they come to us. They want us to take what they give us and make something from it. Chris pulls the ideas together, begins scripting the story and develops the narrative; I take that narrative and architect the foundation and create the form and function and make them sing. Together, we've done some great work and this year will see more of that in 2012; we're already off to a great start.
With our strengths really coming down to strategy, architecting and problem solving, we'll likely limit the scope of the services of what we offer, while shoring up those services we excel at.
How can we make it better in 2012?
Many things influence innovation and this year we will continue to innovate, get new business and make them happy and just be a better company overall. With 2011 in the rearview we took more risks and were rewarded; we look to continue to be risk-taking innovators and move forward.
We also plan on adding some talent to our "think-tank" this year. We're going to be adding a copy writer to our team as well, to further round out what we do best.
Again, to all our clients, without your support, we wouldn't be here! Thank you, thank you, thank you!